About us
AN VAN THANH TRADING AND PRODUCING CO., LTD
Over the past 10 years, An Van Thanh Production Trading Co., Ltd., or L'eco for short, has carried out the mission of producing environmentally friendly products and improving services to best serve customers. In order to help businesses and shops get useful solutions such as
+ Reduce the use of plastic bags, nylon bags
+ Brings a lot of utility and convenience values ​​to life
+ Environmental protection
+ Enhance brand, promote too many people.
L'eco has chosen for itself the way up based on product quality and reputation to customers.
As one of the enterprises operating early in the field of manufacturing environmentally friendly cloth bags. L'eco implements strict and closed production processes, under the management of experts and a team of skilled and highly specialized employees. L'eco always wants to improve and learn more experiences to serve customers best.
For L'eco, customer satisfaction is the best assessment of our professional competence and experience. L'eco operates on the following criteria
+ Ensure to provide services with reasonable and highly competitive prices.
+ Respond quickly to all customer needs.
+ Enthusiastic, attentive, gentle, and quick to customers
LEGAL STATUS:
Company name: An Van Thanh Trading Production Co., Ltd
International name: AN VAN THANH TRADING PRODUCING COMPANY LIMITED
Tax code: 0312564454
Office: 70 Nguyen Van Tao, Long Thoi Commune, Nha Be District, Ho Chi Minh City, Vietnam
Phone number: 0938319886
Website: tuivaimoitruong.com – totebag.net.vn
Email: info@leco.com.vn
PRODUCTS SERVICES :
With the orientation to create environmentally friendly products. L'eco strives to become a leading enterprise in the field of manufacturing activities. We focus on developing products
+ Non-woven bags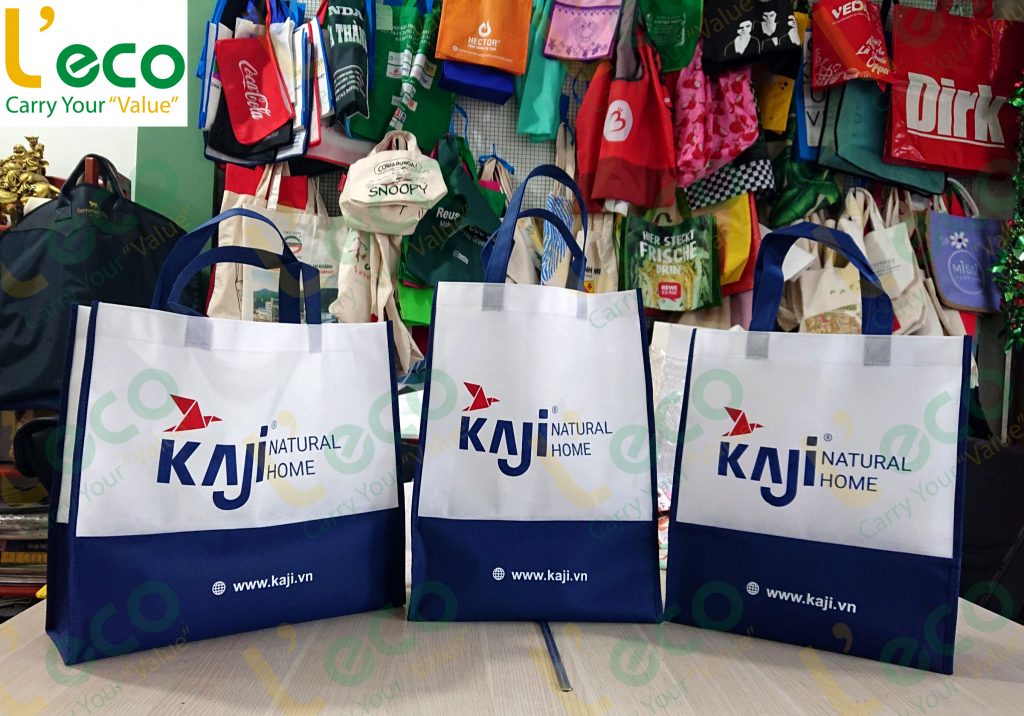 + Canvas bag: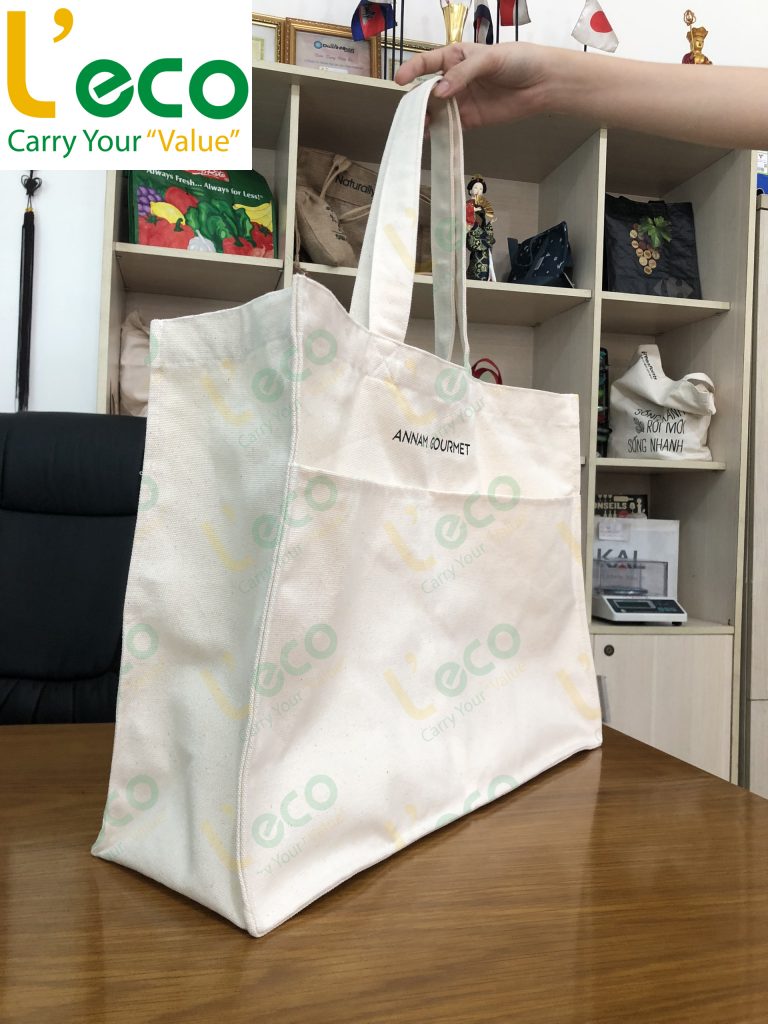 + Jute bag: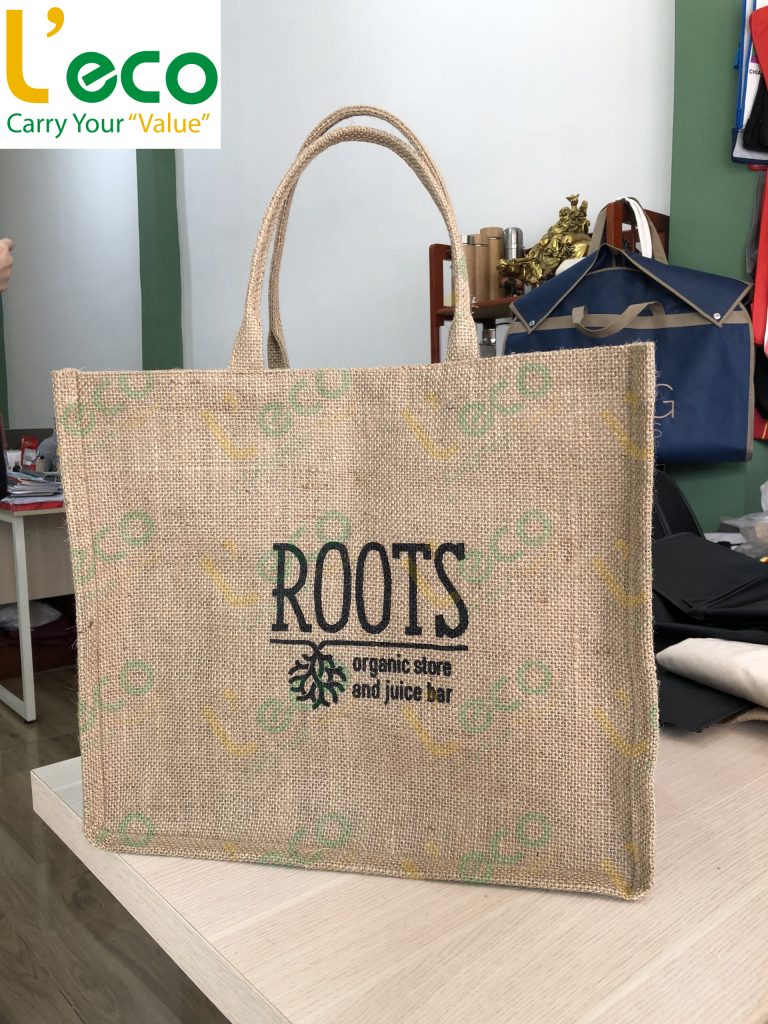 + Polyester bag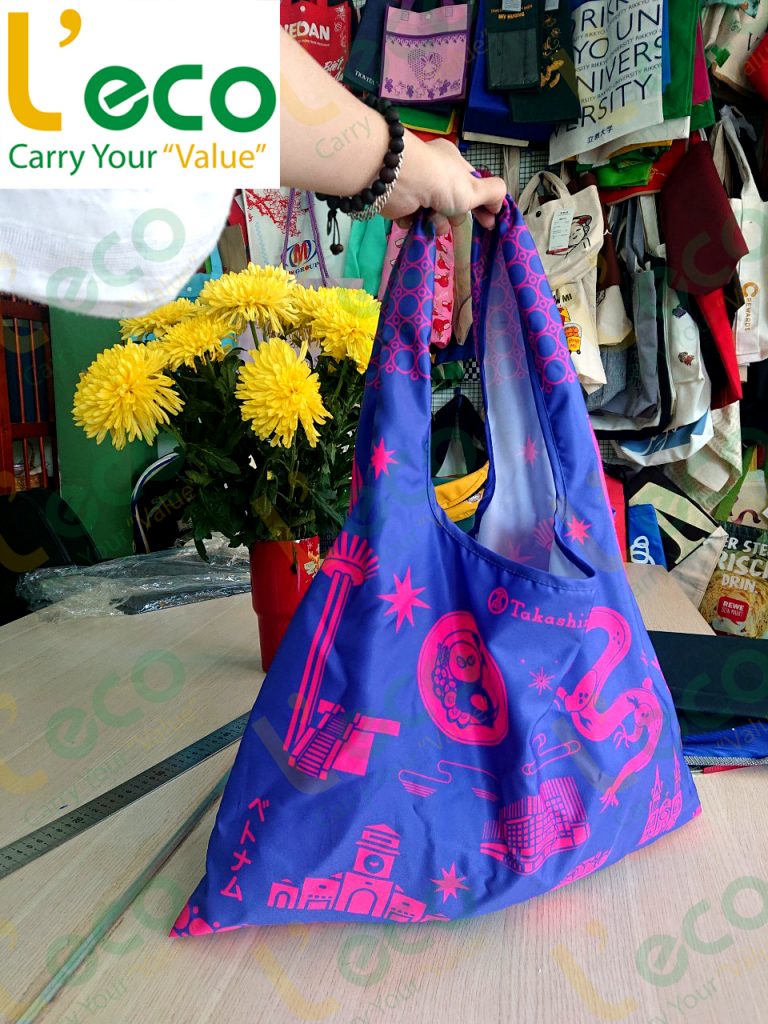 + Lamination PP fabric bag
+ Duvet bag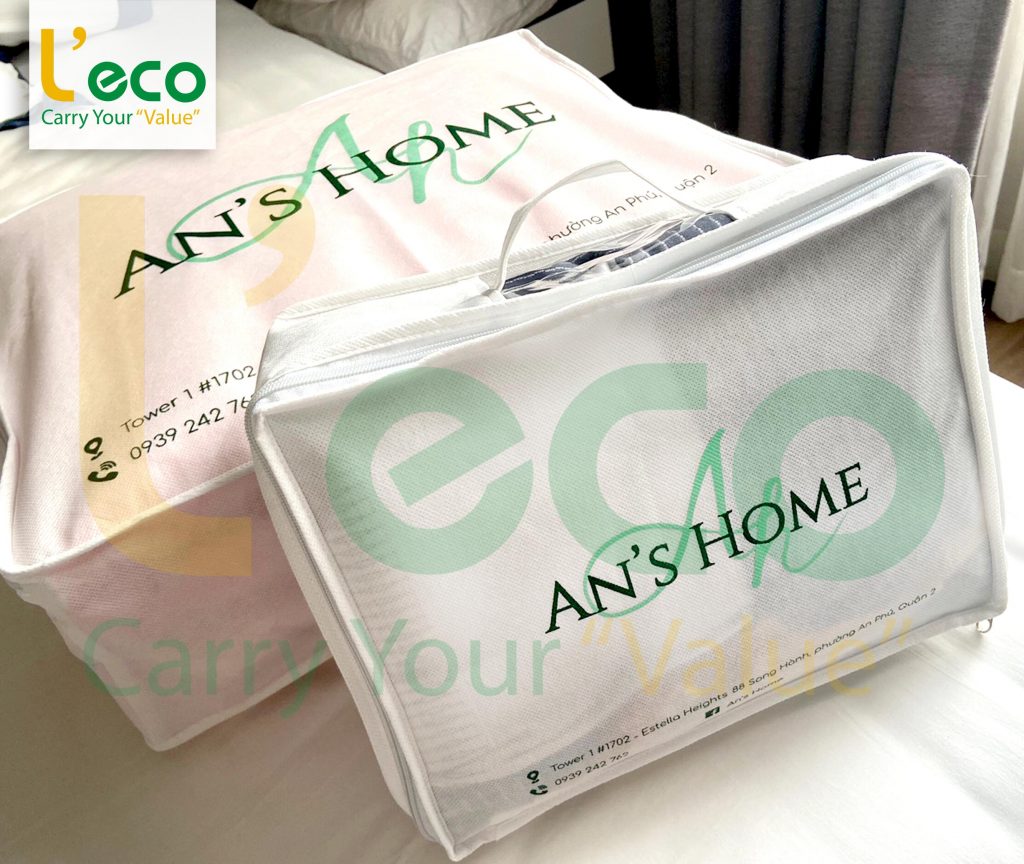 + Wine bag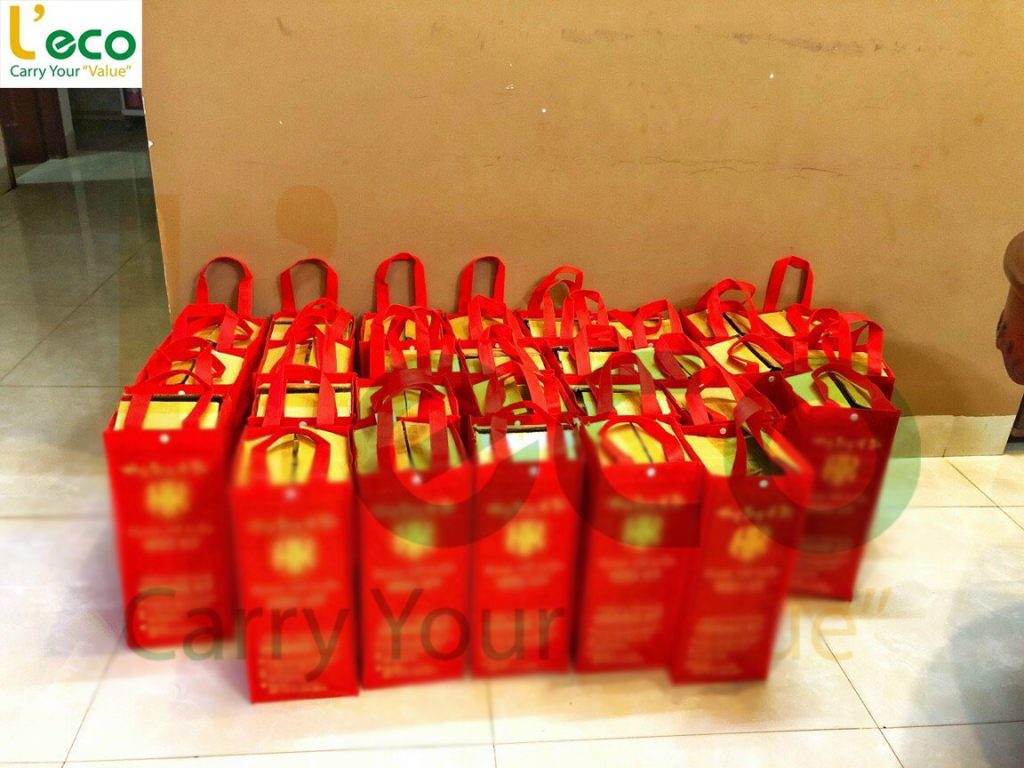 + professional vest bag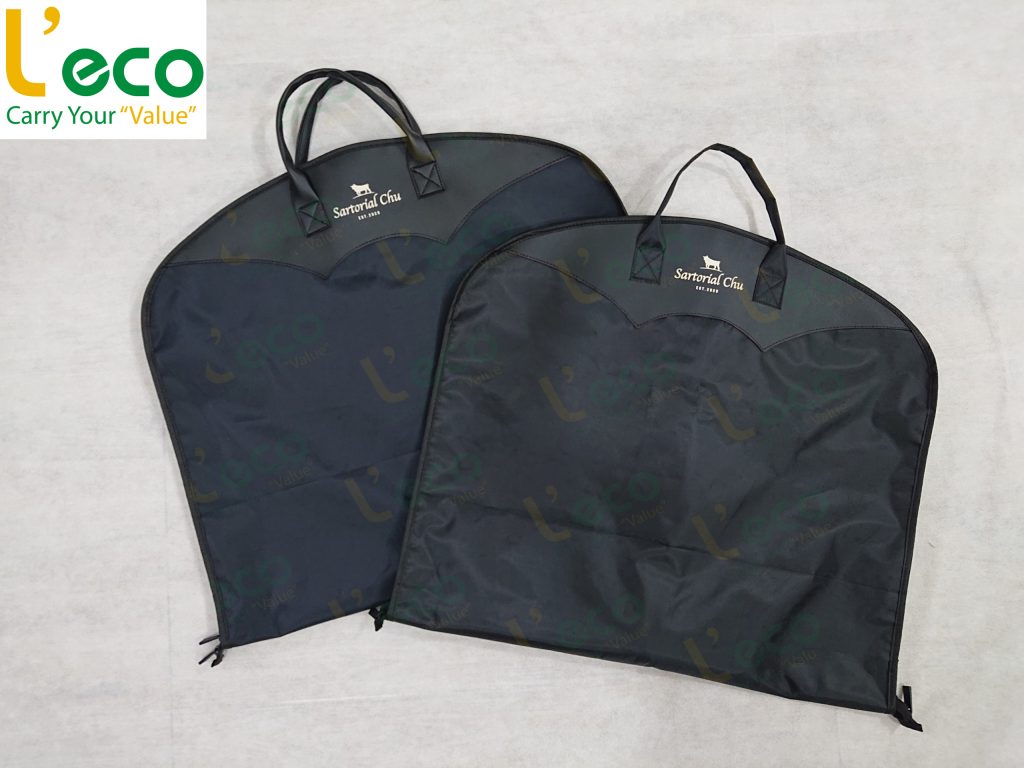 + Cosmetic bag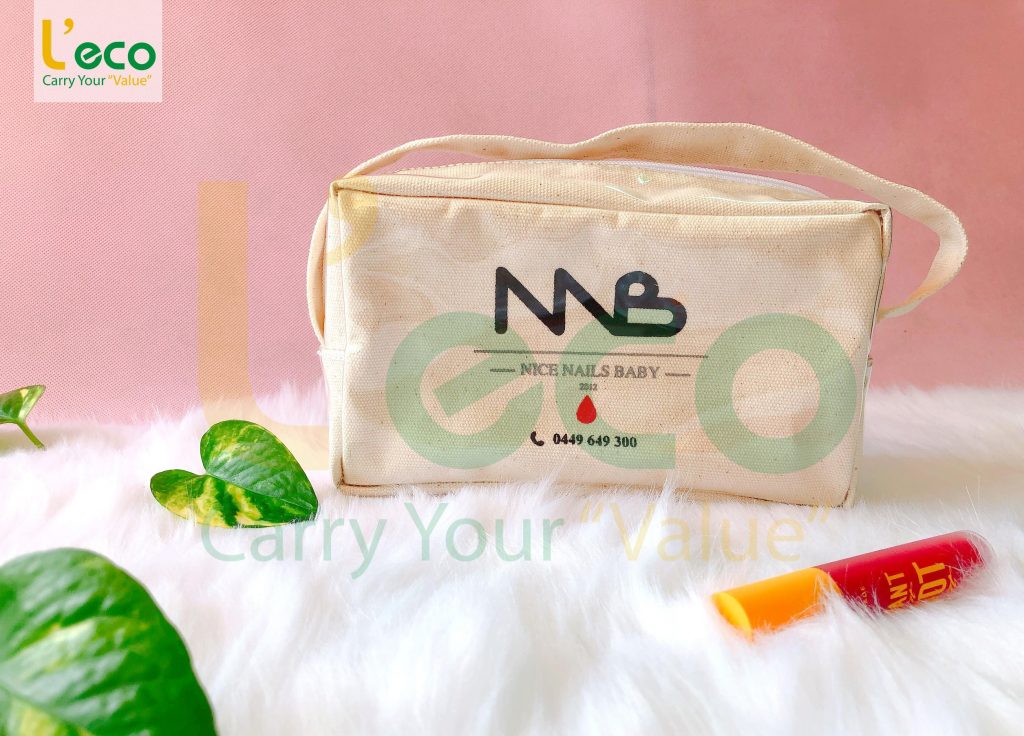 + backpacks, bags,…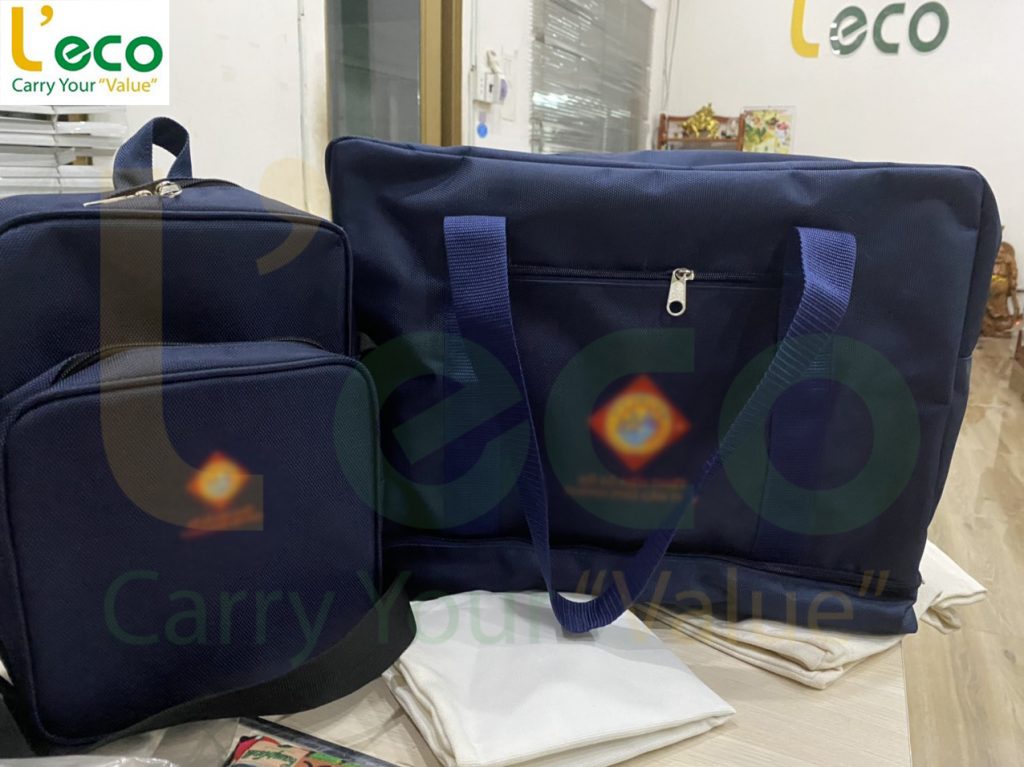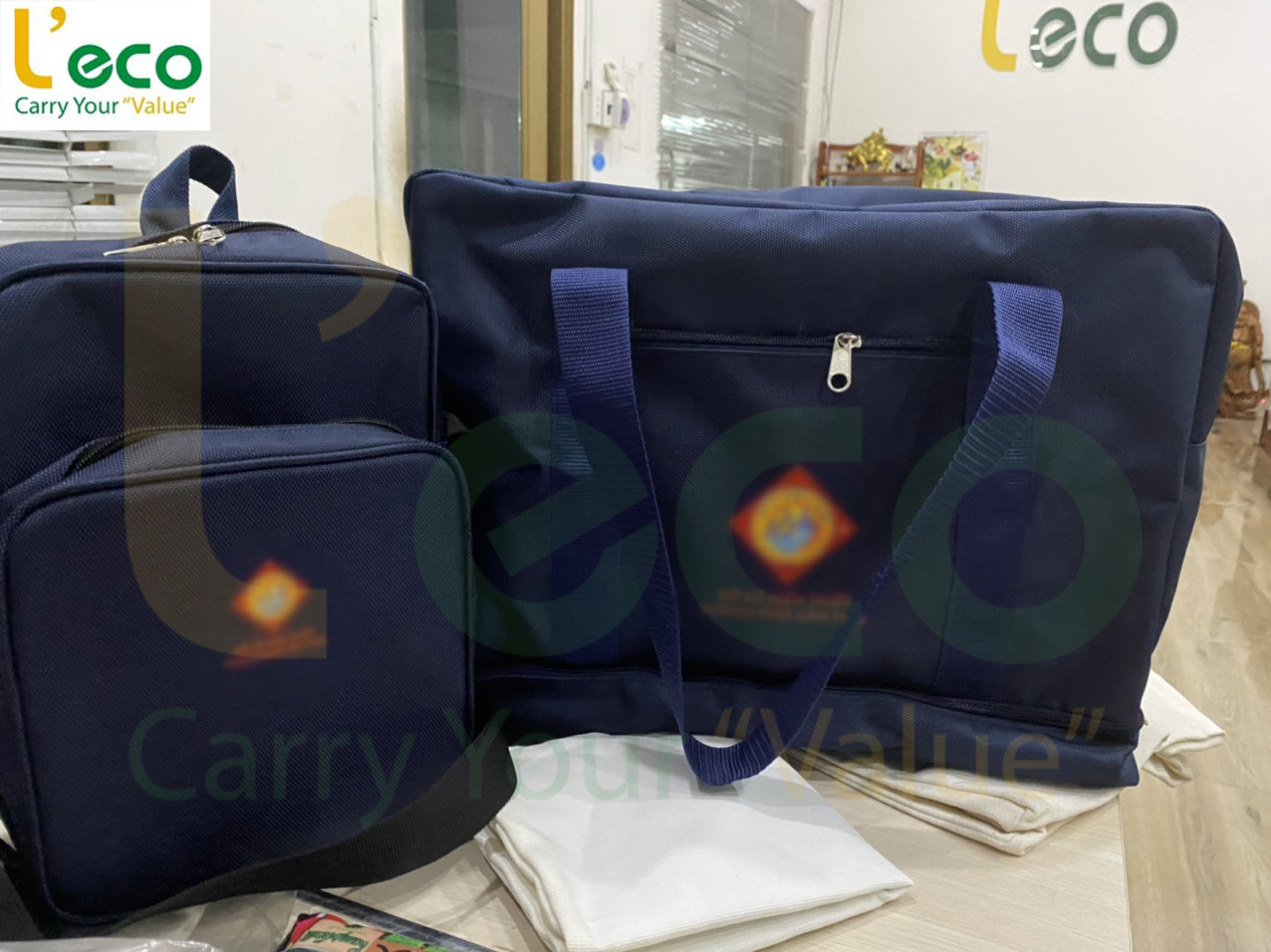 The strength of L'eco bags is quality, which is a competitive advantage and critical to our survival. so 70% of our products provide export markets, especially in Japan accounts for more than 50%, others 20%, and 30% domestic market.
Our Advantages
Production capacity: Average 200,000 – 250,000 bags per month
Workers: 200 workers
There are adequate machinery and related equipment: air-1 needle, 2 needles, automatic programming machine, metal detector, heat presses, cutters, printers, cork …
There are screen printing workshops at the factory
Quality control team: 10 people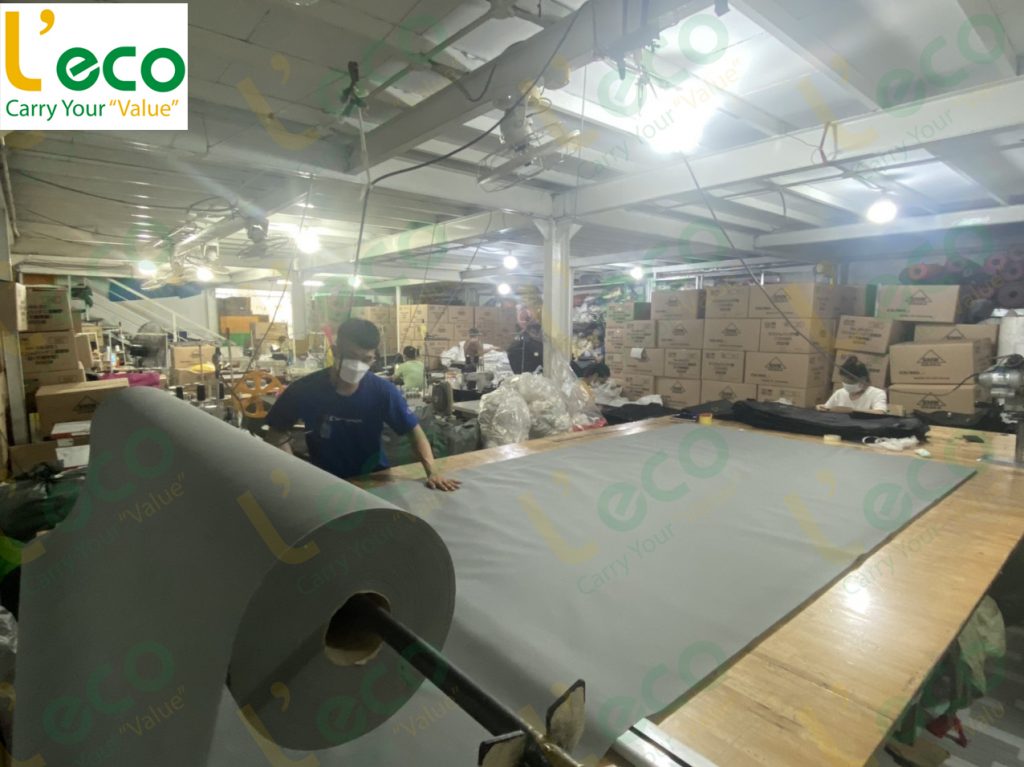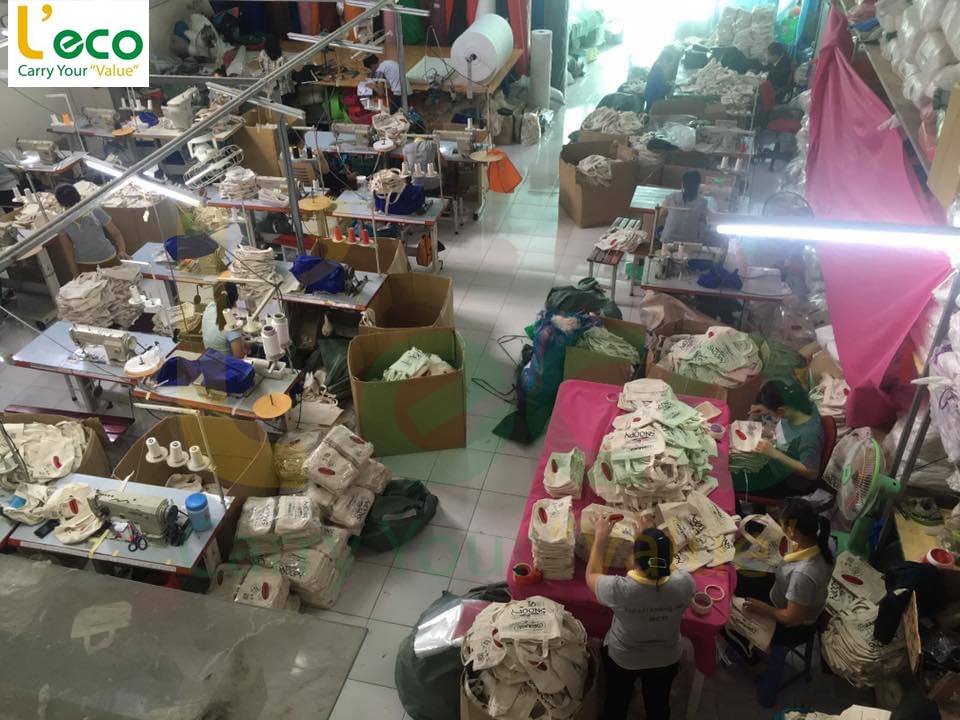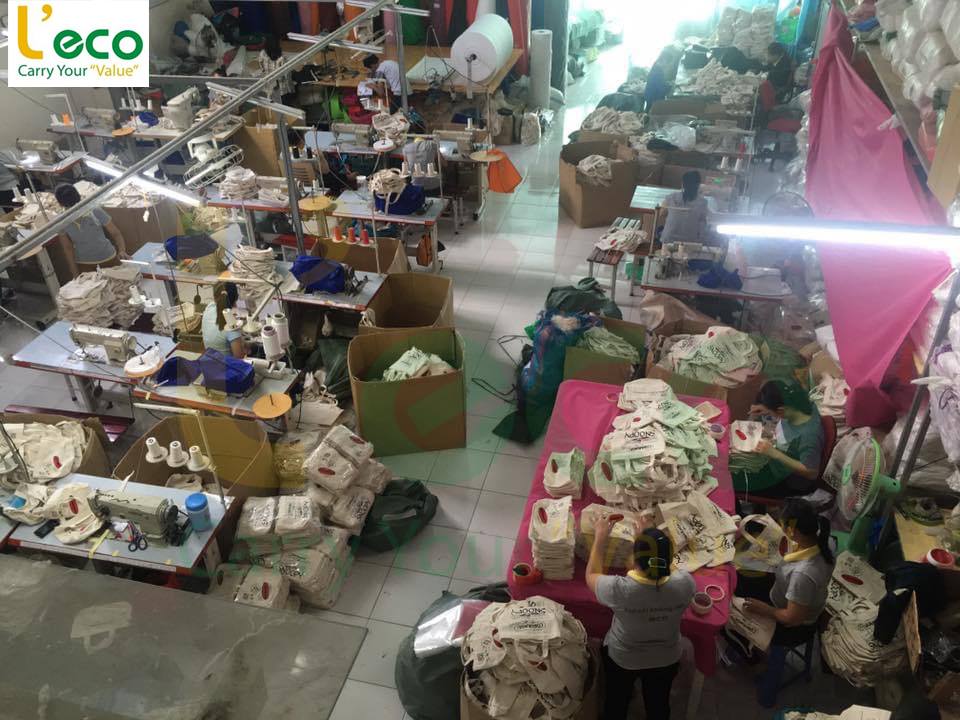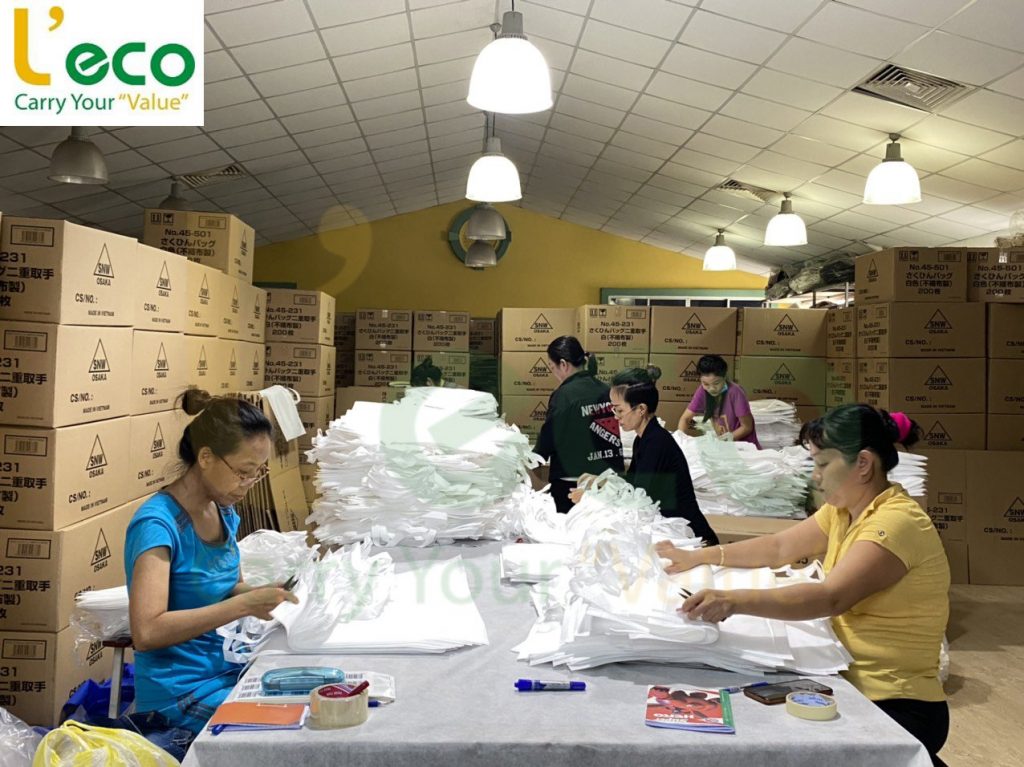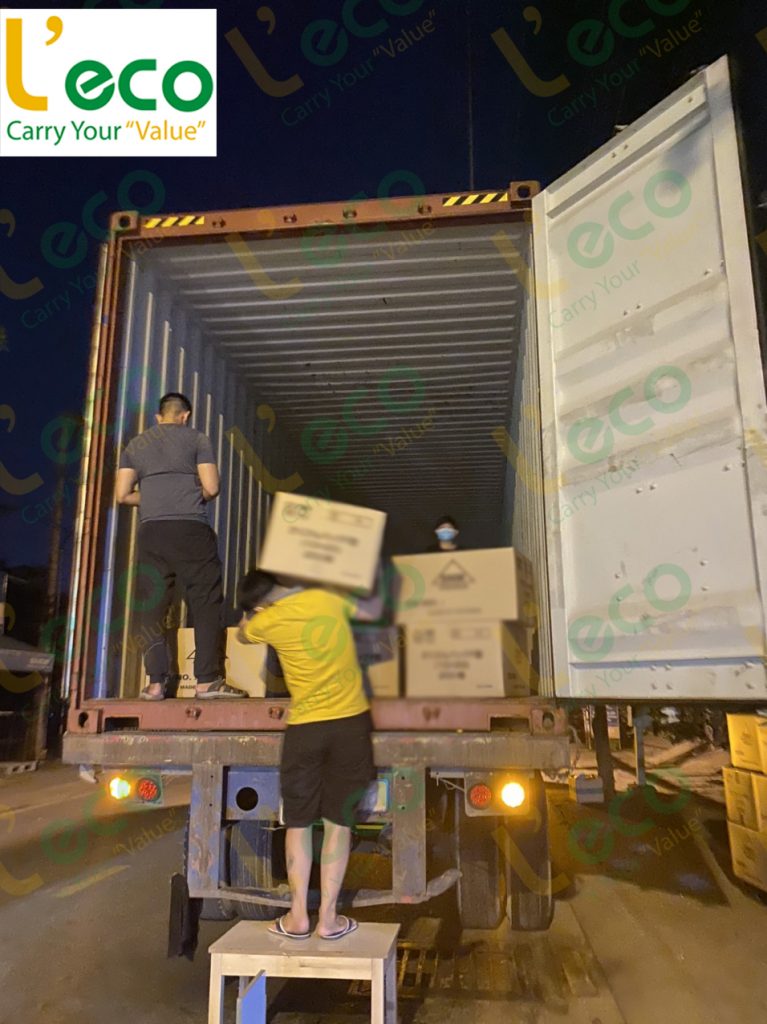 We produce at the factory in one complete process, from printing, cutting, sewing, packaging, transport … are concentrated at one factory so quality control is rigorous.
We have quality control procedures under Japanese standards, from raw materials to final checking and packaging.
Our workers are skilled in sewing and have 4 years of experience training on awareness work, mindset, responsibility, and the "heart" of production and honesty, and careful strengths our workers.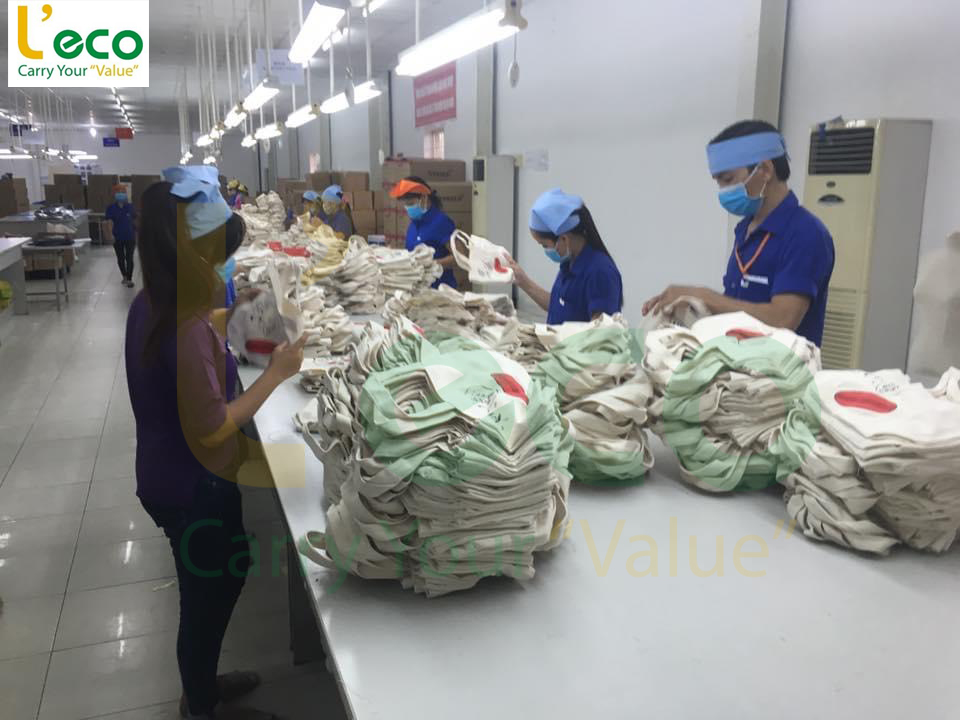 We have produced for customers in banking, telecommunications, construction, garment, shoe companies .. and commercial companies and customers directly from Japan as Disneyland Asia, Daiichi, and CNC…

An Van Thanh Trading and Manufacturing Co., Ltd
Address: 70 Nguyen Van Tao, Long Thoi Ward, Nha Be District, Ho Chi Minh City, Viet Nam
Email: info@leco.com.vn
Hotline: +84 938319886