Drawstring Bag
Drawstring bags, drawstring canvas bags, drawstring bags for safer product storage. The drawstring canvas bag is chosen by many young people as fashion products and accessories. Companies choose to sew drawstring canvas bags with their logo printed as corporate gifts. There are some models of drawstring bags that have a pocket (inside hanging bag) that can have an extra zipper for additional storage of small items. Using logo printed canvas bags is the way many companies choose in their marketing and branding campaigns.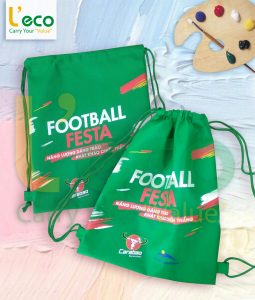 Features of the drawstring bag:
+ Fabric material: Non-woven fabric, burlap, cotton fabric, polyester fabric, parachute fabric, etc.
+ Function: Making product packaging, fashion backpacks, accompanying gifts
+ Color: optional according to customer needs
+ Size: optional according to customer needs
+ Printing: can print any information customers require. Print logo, company information, message, sologan….and can print from 1 to many sides
+ Load capacity: 2-10kg
Drawstring canvas bags, drawstring backpacks are very convenient in all situations: going to school, going out, traveling, … with a luxurious design that helps leave a good impression on consumers.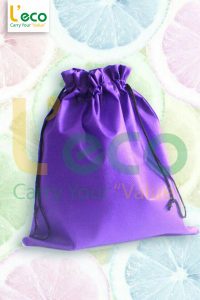 There are many  drawstring bag models  on the market to choose from. Depending on preferences, depending on different designs. Each company has its own requirements and financial capacity to choose the right bag model. Custom sewing is the best way to help your business get the product you want in terms of design, style, size and information printed on the bag.
Minimum order quantity: 500 products
Sample making time: 2-3 days
Delivery time: from 15-29 days depends on the quantity.
Customers who come to L'eco are always satisfied and appreciated because when the products reach consumers, we closely check each stage from the selection of raw materials, cutting, sewing, printing, to ensure best product quality.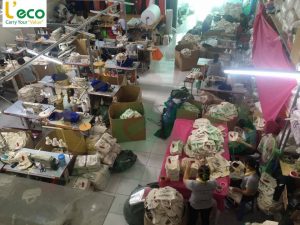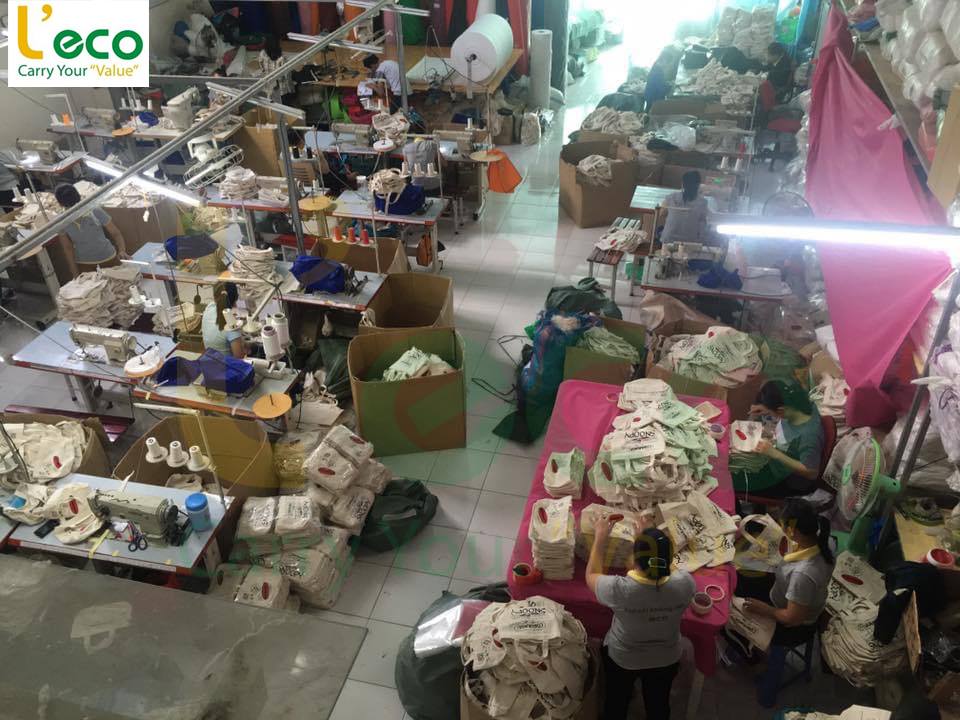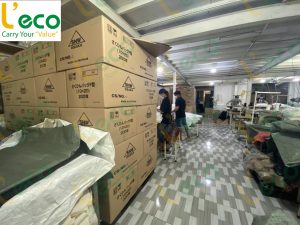 Customers can contact L'eco by the following contacts:
L'eco- An Van Thanh Production Trading Co., Ltd
Address: 70 Nguyen Van Tao, Long Thoi Commune, Nha Be District, Ho Chi Minh City.
Tel: 08 3780 1086 – 0988 647 152
Email: info@leco.com.vn