Duvet bag
For housewives, they always want convenient products for the family. As for businesses, they want to promote the company's brand.
To meet that demand, L'eco would like to introduce a duvet bag product. Because Bedding are items that almost every family has. This is an item that people come into contact with every day, affecting sleep as well as human health.
Therefore, having a duvet bag is essential, which will help families have a neat and clean space. As for stores that sell blankets, a beautiful bag that can be advertised is a big plus.
L'eco's duvet bag designed by
-Box shape saves space and is easy to assemble
The material is made of non-woven fabric with anti-mold effect, with a tight zipper to prevent dust and moisture.
-The bag with handles on the side or above can be used as both a wardrobe and a bag for you to move easily
-Comfortable spacious compartment design, beautiful and youthful color patterns.
-Suitable for storing blankets, curtains, sheets, clothes, personal belongings….
-Regular size 60x42x35 (L'eco produces according to the size required by customers)
-Printing logo designs according to customer requirements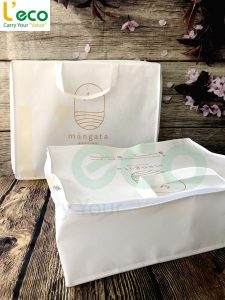 It's both convenient and effective, while also protecting the environment. The duvet bag will be one of the best answers for advertising.
Products are always strictly checked from preparation, material selection, printing, sewing, design to ensure the best output to customers and consumers.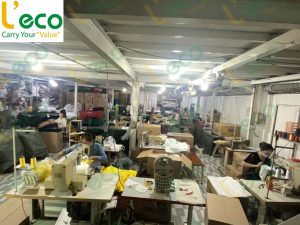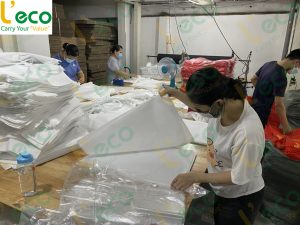 Customers can contact L'eco by the following contacts:
L'eco- An Van Thanh Production Trading Co., Ltd
Address: 70 Nguyen Van Tao, Long Thoi Commune, Nha Be District, Ho Chi Minh City.
Tel: 08 3780 1086 – 0988 647 152
Email: info@leco.com.vn