Garment Bag
Vest is an indispensable outfit of a successful man. It shows the class and maturity of the wearer. Vests often have a relatively high price compared to the level of clothing, so it also needs to be protected more carefully. And the  vest pocket is exactly what a vest needs.
Many people think that a garment Bag only holds a vest, but few people know that a garment Bag can also be sure of many harmful agents to the vest such as mold, dirt, mice, harmful insects, etc. get wrinkles for your shirt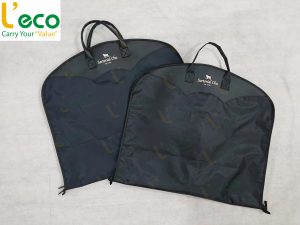 Towards simplicity and fashion, vest bags are made from non-woven fabrics, polyester fabrics, burlap, …. The garment Bagt is designed to pull securely and throughout the entire product, so customers can easily take the shirt or quickly put it away.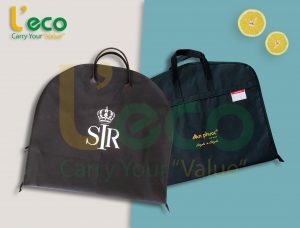 Garment Bag (vest bag, vest pocket) is simply designed to fit in any situation. Can be hung on the wall, in the closet, hung in the car or carried in your hand… as simple as carrying a bag. Long business trips can interfere with your clothes preparation. And of course, a vest is necessary in important meetings, just carry an extra vest pocket and put it in your suitcase.
Not only do new suits need a Garment Bag, you can also flexibly use this bag for your branded outfits such as evening dresses, ….
Users should choose the right brand of vest bags to get the best products. If the customer is a business, you can contact the manufacturer in advance and send samples. Depending on the quantity and printed images, there is the most suitable price list.
Sewing Garment Bag uses non-woven technology, so durability is guaranteed to the maximum. The image on the bag is usually a printed business name or brand logo, etc. It can also be the name of a marketing campaign. Helps to reach your potential customers.
** Prestigious garment bag sewing factory
We follow and test strictly before sending to customers. Ensure quality products and build reputation before the business.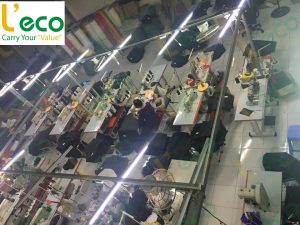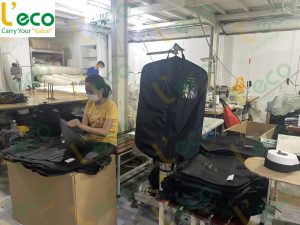 Customers can contact L'eco by the following contacts:
L'eco- An Van Thanh Production Trading Co., Ltd
Address: 70 Nguyen Van Tao, Long Thoi Commune, Nha Be District, Ho Chi Minh City.
Tel: 08 3780 1086 – 0988 647 152
Email: info@leco.com.vn