Mesh bags
With fashion changing and evolving, change is essential. In order to diversify our products, we have carefully studied a new material. Both eco-friendly and economic benefits are mesh bags.
Mesh bag is a fabric with a special structure from PVC or PP plastic particles when heated at high temperature. In addition, the weaving process is also based on modern machine technology. The mesh fabric is woven horizontally and vertically to form squares on the surface.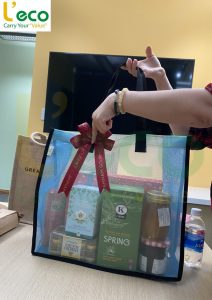 Therefore, when used to sew into a mesh bag, it creates a special new and impressive feature. In addition, the mesh bag has many other outstanding features such as:
– High strength and flexibility of the material. Withstands higher weight than other conventional bags.
Multicolor has high applicability in life
– Mesh bag for easy cleaning of stains. Waterproof and quick drying
– Environmentally friendly bags can be reused many times.
– Light and easy to carry around.
It is such an advantage when it is put into use that the bag is loved by many businesses, shops, conferences, ..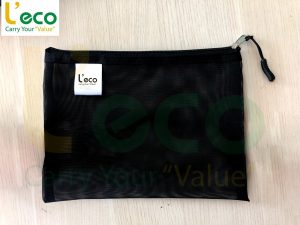 Depending on the needs, the bag will be designed accordingly. Just
Size: height x width x hip
+ Style and color of bag
+ Number of bags on demand
Choosing a mesh bag is not just about storing products. Mesh bags are also a service to help businesses attract customers.
If you have any questions about the product, please contact us via
+ Hotline 1: 0988.647.152 Ms Chang
+ Hotline 2: 0902.797.239 Ms Ngoc
Or email the company: info@leco.com.vn