BENEFITS OF USING A BLANKET BAG
Bedding products are essential for many companies producing bedding. Due to the increasing demand, the blanket and blanket are developing in diversity. Therefore, it is possible to choose a bag for the most suitable and reasonable.
Due to demand, blanket bags are made from many different materials. But the most chosen by many customers is the non-woven material.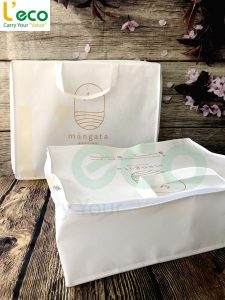 Benefits of using a nonwoven blanket bag
– Use a non-woven duvet bag to protect dust and harmful outside agents.
– High side level, probably able to withstand the weight of the blanket product. Besides this is a very environmentally friendly material. Does not cause allergy to human health.
– Depending on the needs, the design and size of the bag is suitable for each product.
– Businesses can use bags to print business information. Helping businesses advertise brands effectively.
– With these advantages, the bag for blankets will help users in long-term, remembering about the business better.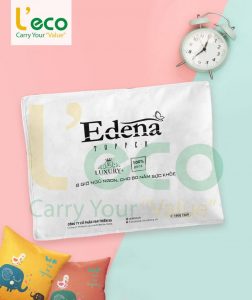 To choose a blanket bag that is right for your business, you need to ensure the size, quantity and printing pattern accordingly. And choose for yourself a reputable quilted bag sewing factory. This will help your business save a lot of money and time.
Blanket bags will bring you practical benefits. A right decision will help businesses get the best performance out of this bag.
If you need more questions about the product please contact us through Hotline 1: 0988.647.152 Ms Chang
Hotline 2: 0902.797.239 Ms Ngoc
Or send by mail: info@leco.com.vn