affirming the position of L'ECO FABRIC BAG IN THE HOME AND OUTSIDE MARKET
L'eco is a brand known for manufacturing canvas bags according to customer needs. With more than 13 years of experience in building and developing brands. Today, L'eco can affirm that we are one of the leading prestigious establishments in the production of canvas bags. L'eco fabric bag products are highly appreciated by many businesses, establishments, shops, centers, etc. Proof of this is that we receive many orders at home and abroad every year. And many companies, production, and business establishments have come and returned to order for the 2nd or 3rd time…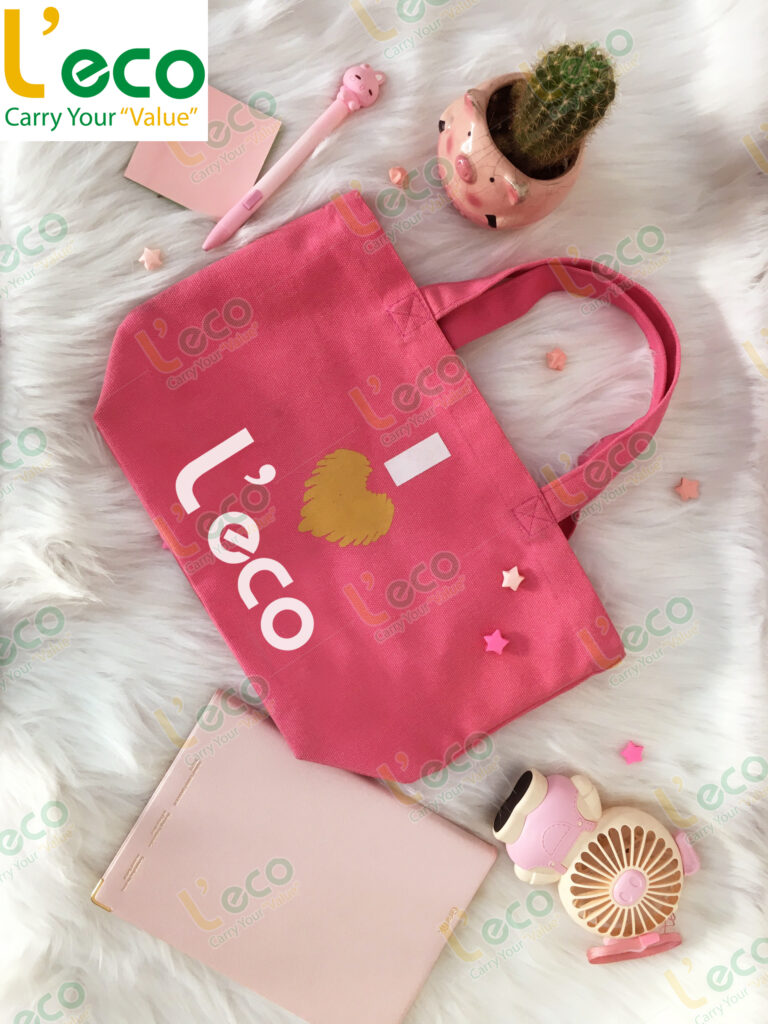 From small domestic orders to large export orders to the US, Japan, and Cambodia… . We invest enthusiasm and spirit for each product. So that when the product reaches the customer, it is highly appreciated for its quality.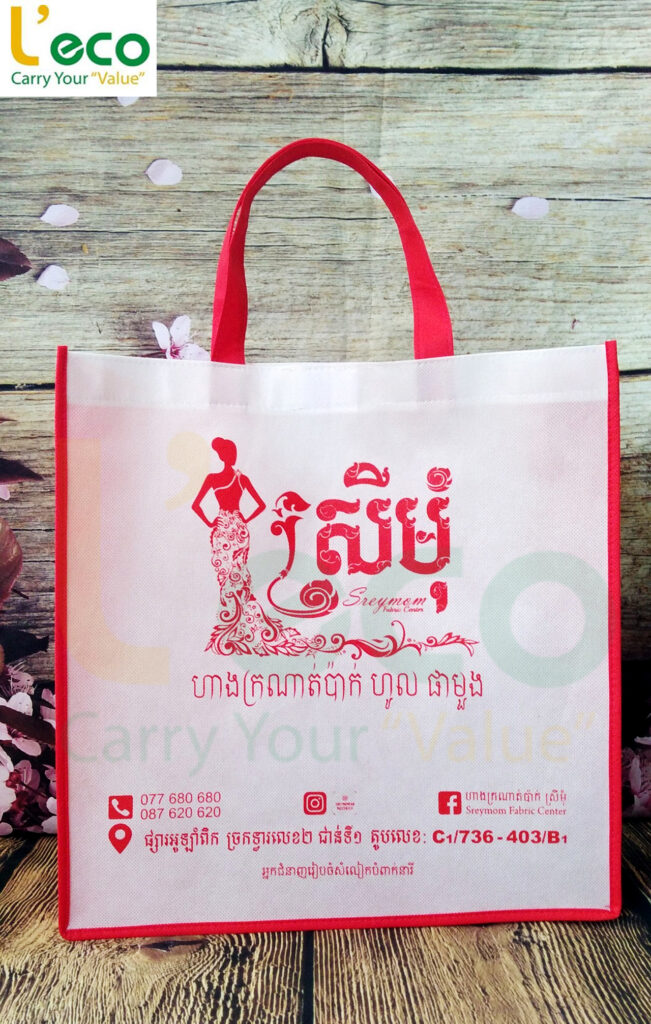 To get good results, right from the first days of operation. L'eco has invested in a complete system of facilities and workshops including a printing workshop, and a sewing workshop equipped with a maximum number of specialized machines for production activities. With a team of technicians, and skilled workers, always adhere to the strict principles set out. The workflow is well-designed. From receiving information from customers, consulting, quoting, designing, making samples, producing, packing, finding suppliers of raw materials…
All of them are aiming for the common goal of creating good quality products with diverse designs. Make customers feel secure to trust and choose in the next projects. Thereby creating brand reputation and customer reliability for L'eco canvas bags.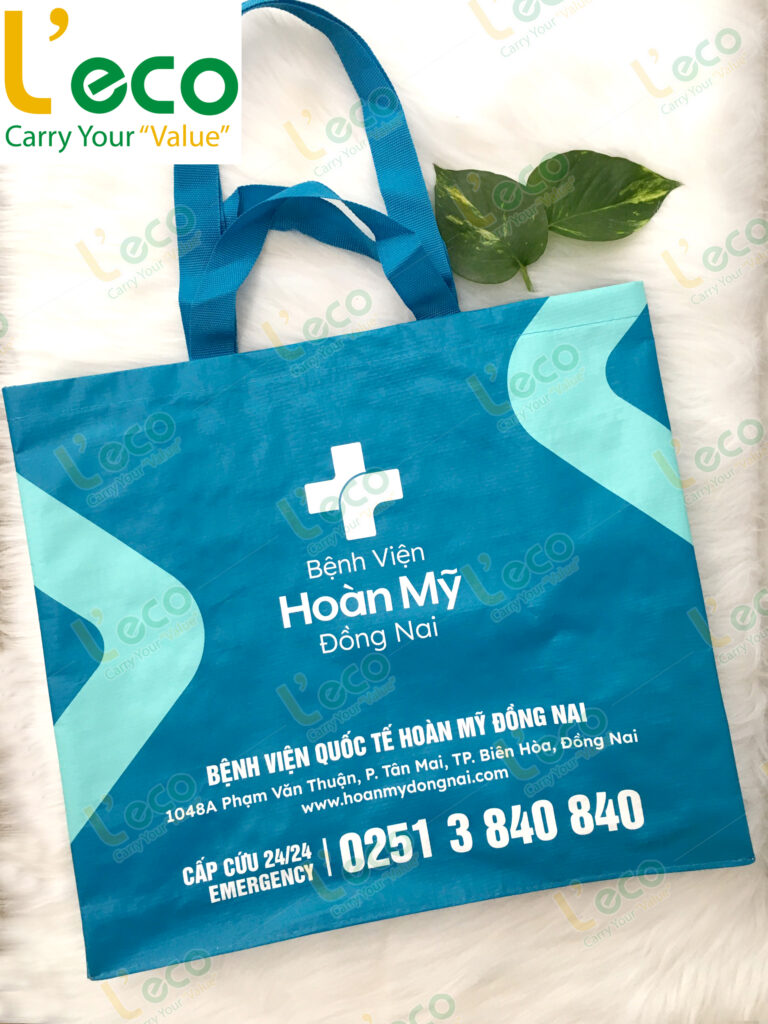 Up to now, we are confident to stand firmly in the market of HCMC in particular and the country in general. Affirming its position in the industry of manufacturing non-woven bags, canvas bags, gift cloth bags, jute bags, polyester bags, and PP lamination,… The L'eco brand is also stepping up its search for foreign markets.
The core values that L'eco creates are:
Always put the customer's interests first. Always work with all your heart to create the best and best quality products
– Build relationships with customers, partners, and colleagues with goodwill and responsibility.
– Customer satisfaction and trust is the measure of our success.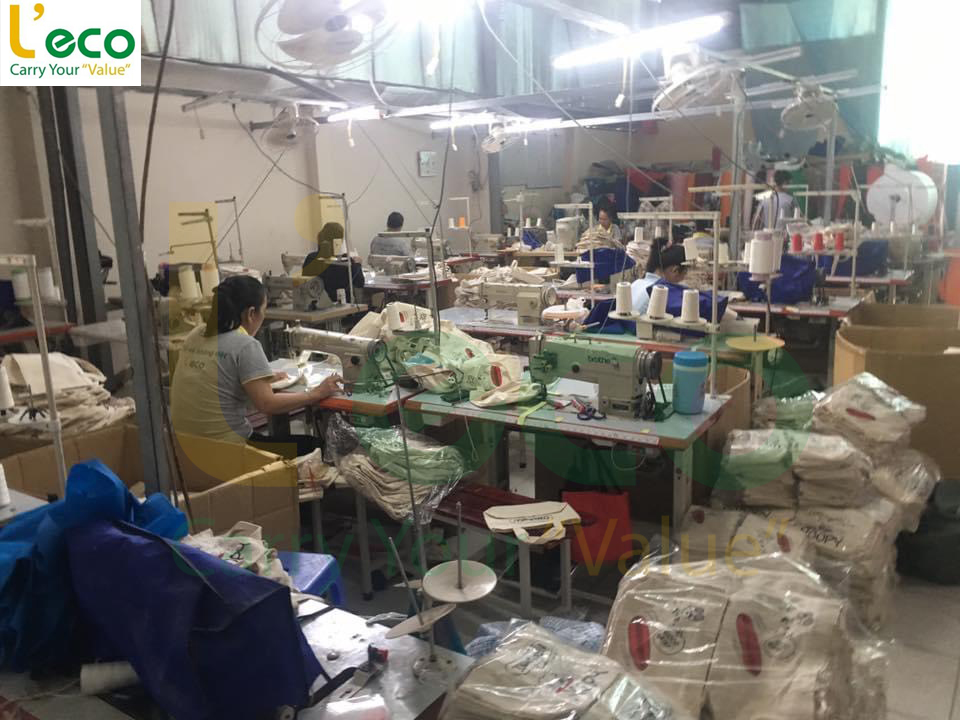 Working with L'eco, customers will be consulted very carefully on product selection, free design and sample making. Products are carefully checked before packing and shipping nationwide
For more information about canvas bags, you can contact us directly. Via hotline 0988.647.152 and 0903.696.477. Or send detailed information via email info@leco.com.vn. We will provide detailed product information and quote fabric bags according to customer needs
Consult now:
Youtube channel: L'eco bag to be updated with new information.
Zalo quote consultation: https://zalo.me/0988647152
See more types of environmental cloth bags via the Website: https://tuivaimoitruong.com