Attractive nonwoven bags can help your business grow
The quality and effectiveness of a product are often overlooked if it lacks special packaging. This is a great way to help your brand become widely recognized. And have a longer shelf life than investing in outer canvas bag packaging that is both sturdy and stylish. Our nonwoven bags give you that and more.
L'eco has many years of experience in non-woven bags to serve all customer needs. We believe that logo-printed non-woven bags have great potential to attract consumers' attention. Build positive awareness of your business and attract more potential customers to invest in your products or services.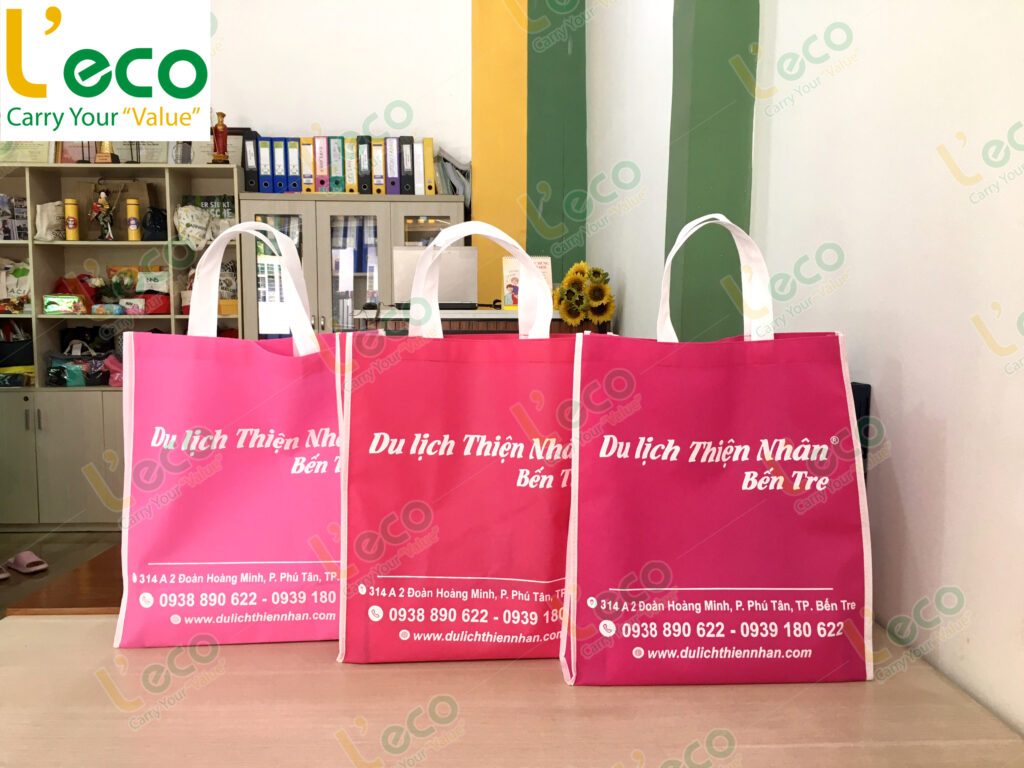 Almost all companies, factories, and shops around the world use this tactic. Logo-printed non-woven bags have perfect for this purpose. They not only help form a strong impression on the viewer. They also play an essential role in expanding and enhancing brand reach.
Reflect aspects such as the look and feel of the product or service. L'eco non-woven bags also help to regulate the buying behavior of customers. According to market experts, an eye-catching non-woven bag is very important. Simply holding small presents evokes an impressive level of interest. Therefore, non-woven bags are an additional advantage for business owners. Because it enhances the customer experience of the product.
Using polypropylene fabric, our non-woven bags are environmentally friendly. They can be quickly decomposed and reused many times. Bags are considered as a substitute for plastic bags, nylon,… Not only are they environmentally friendly, but they are also luxurious and fashionable.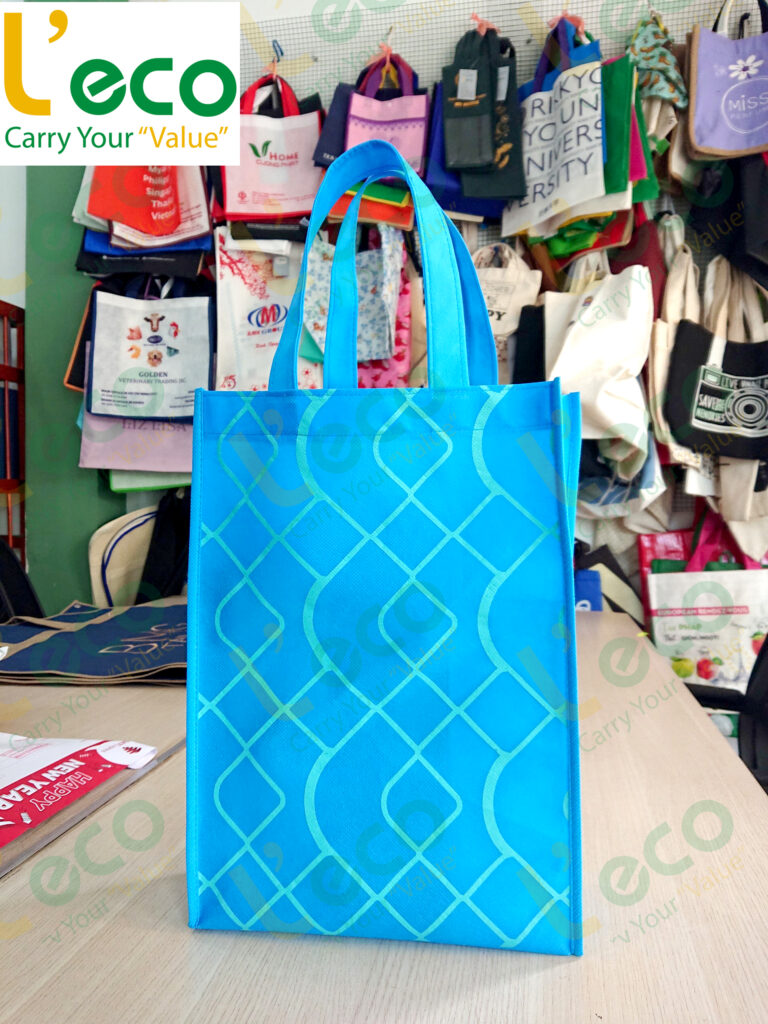 Has many years of experience in producing non-woven bags. Most of the customers who come to us rely on logo-printed non-woven bags. L'eco has cooperated with many industries such as clothing, shoes, food, education, events, banks, and hospitals…
L'eco non-woven bags are produced by skilled workers with many years of experience in the industry. Helps bring many aesthetic, fashion, and economic values to life.
For more information about this non-woven bag, you can contact us directly. Via hotline 0988.647.152 and 0903.696.477. Or send detailed information via email info@leco.com.vn. We will provide detailed product information and quotation for non-woven bags