Beautiful and cheap mid-autumn gift bags in Ho Chi Minh City
When it comes to appointments again, the time before August, everyone is eager and busy to prepare for the mid-autumn festival season. Gifts like wine, moon cakes, etc are always the top choices. But to increase the elegance and meaning of the gift, gift bags are indispensable. Many people choose fabric bags made according to their needs to have a beautiful and meaningful mid-autumn gift bag.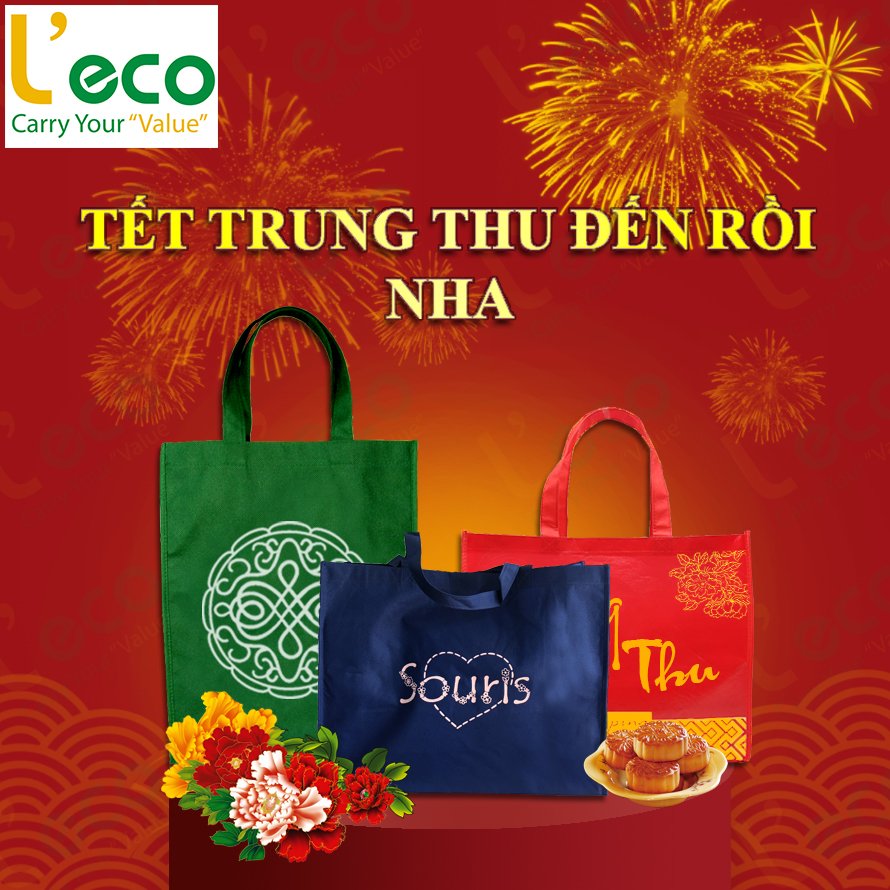 So how to make a beautiful but cheap mid-autumn gift bag?
On the market today, Mid-Autumn gift bags have many different designs and materials. So we need to choose carefully to fit our needs. Non-woven bags for mid-autumn gifts are very popular. With environmentally friendly materials, durable bags can print the information easily. So many businesses and stores choose to publish information on the bags as gifts for relatives, friends, and customers. Create an impressive and attractive point to create sympathy for the gift recipient. In addition, the bag that stands out through its appearance is chosen by customers because it is luxurious, meeting the aesthetics of the user. Because of that, the product enhances the value and helps customers feel secure to choose.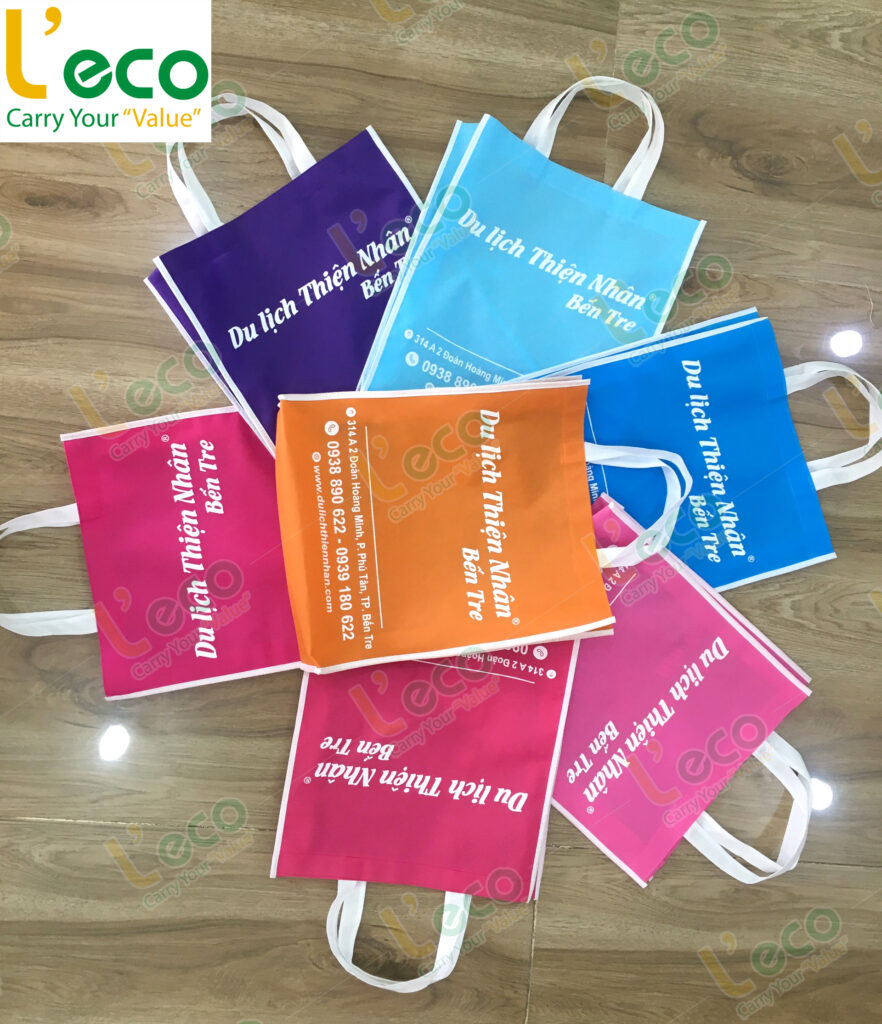 In the printing of mid-autumn gift bags, many businesses believe in every full moon festival. The number of orders for canvas bags is usually very large and requires on-time delivery. Extra work the price is for a cheap bag to fit the budget. Especially, the area in Ho Chi Minh City is the area with the largest consumption of Mid-Autumn gift bags. Therefore, the need to find cheap mid-autumn gift bags in Ho Chi Minh City is interesting to many people.
If the customer has not found the design of the canvas bag for mooncakes or is worried about what the bag will look like. L'eco is ready to support you with information and design completely free of charge. Most of the bags are symbolic images of the full moon festival, which are beautiful but quite simple. So, if customers want sophisticated and eye-catching designs, we can still meet those requirements. Thanks to the fact that we have a production base in Ho Chi Minh City with a team of professionals and highly skilled workers in the profession. In addition, L'eco ensures 100% of its products are completely made of environmentally friendly materials, so they will be safe and friendly to the environment. So it doesn't matter if the user can reuse it many times.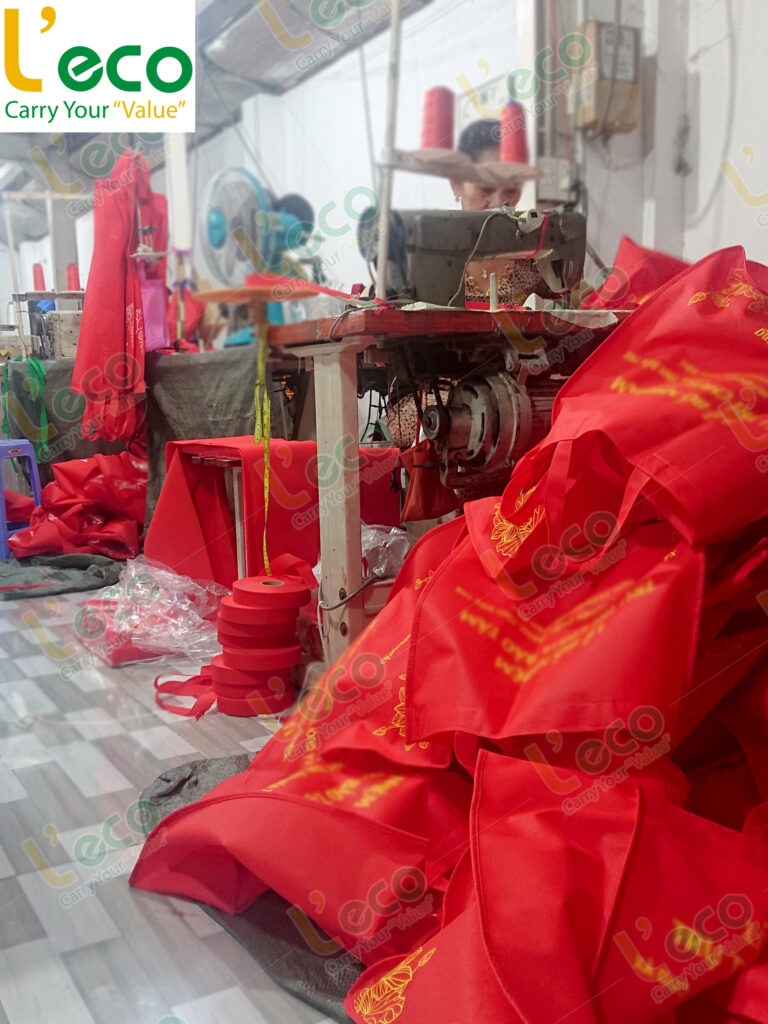 All details and information about our business can refer to in the information below. We are pleased to serve our customers.
---
*** An Van Thanh Production Trading Co., Ltd – L'eco ***

Specializes in supplying and manufacturing canvas bags according to customer needs. With 14 years of experience in manufacturing and exporting canvas bags. L'eco can meet all your bag needs for businesses and shops. Ensure product quality and create a reputation for businesses.
Our bag products include:
+ Non-woven bag
+ Canvas bag, dad
+ Polyester fabric bag
+ Jute bag
+ Laminated PP bag
+ Vest bag
+ Cosmetic bag
+ Bedding bag
+ Wine bag
+ Gift bags, conference bags, events
+ New Year gift bags, Tet calendar bags,…
All of our products are manufactured according to the needs of our customers. Helping customers get the most impressive and satisfying products. L'eco always focuses on the values of life and the environment to join hands to protect the dear environment.
Please contact us through
– Hotline: 0988.647.152 – 0903.696.477
– Mail: info@leco.com.vn
– Workshop: 70 Nguyen Van Tao, Long Thoi Commune, Nha Be District, HCMC.
– Learn more at Fanpage: Non-woven bag – L'eco
– Tumblr: Canvas Bag