BENEFIT FROM A BLANKET BAGS
Blanket bags will help protect dirt and damage to your health. A very convenient and indispensable bag for every family.
As for businesses, shops and shops deal in blankets. Then this bag is a promotional strategy for the business.
To make a blanket bag suitable for customers. L'eco always constantly develops the design and design to suit the needs.
The bag is designed with a compact rectangle. Helps you to preserve blankets without spending too much space.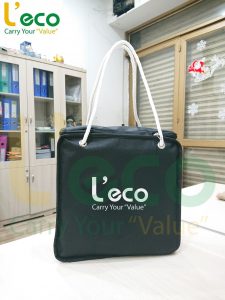 Blanket bags are made from nonwoven fabrics so they are resistant to moisture and dirt. Besides the bag there is a handle, very convenient when you move.
In addition, L'eco also has a wide variety of colors and sizes for easy selection by customers.
Support design and print according to customer needs.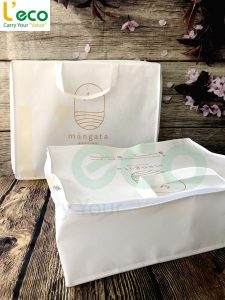 For a nice and quality bag. L'eco checked thoroughly from the fabric cutting, sewing, bag sewing and to consumers' hands. In order to ensure the best quality bag as well as the reputation and trust of L'eco to customers.
Please contact us for product advice through:
Hotline: 0988.647.152 Ms Chang – 0902.797.239
Ms Ngoc Or mail: info@leco.com.vn