Benefits of cosmetic bags
Cosmetic bags are a very popular product for many women. That is why there are many different designs and colors on the market. To be able to achieve love for everyone. The cosmetic bag is delicately designed, fashionable, and easy to store. In addition to the benefits of storing cosmetics, bags also have other parallel benefits.
– The benefits of cosmetic bags that you mention first are a convenience. They can keep your cosmetic items organized. Depending on the number of cosmetics, the bag has many different sizes to choose from. You can choose many compartments or few compartments, to store cosmetics. This will make it neater and easier to find.
Cosmetic bags as a mini memory for searching. Because cosmetics have many types from lipstick, chalk, and eyeliner, … And many extremely small items are easy to lose. So when you use a cosmetic bag, you only need to open it to have all the products you need.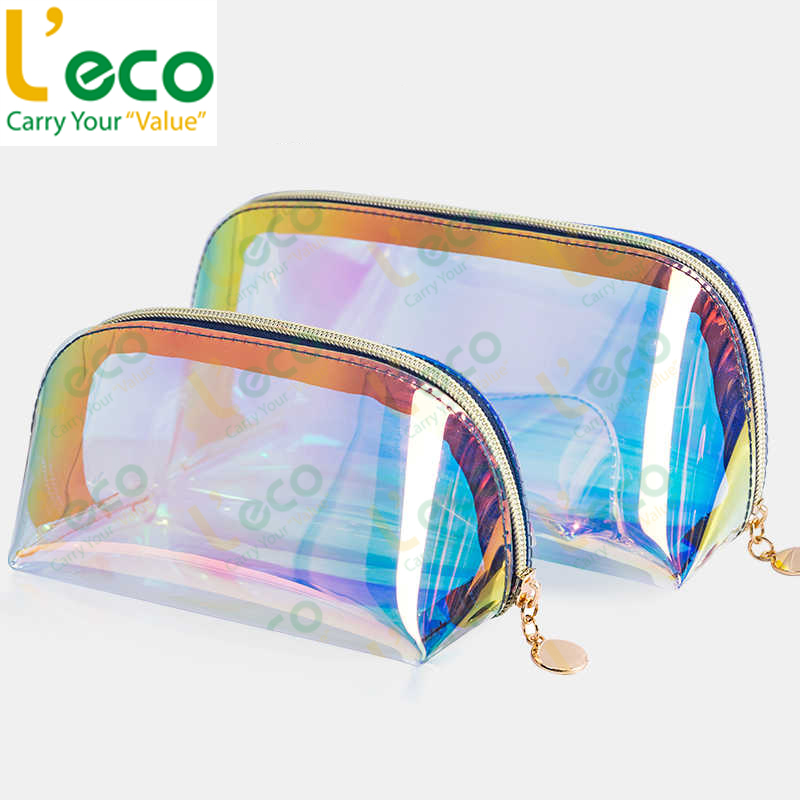 Second, the cosmetic bag can be carried and moved easily. They can be taken anywhere you need to use them. Whether going away for a few days or suddenly away on business days. Then just remind the bag to be put in the suitcase. Everything becomes simple, fast, and saves you a lot of time.
Third, the impressive design and easy printing make for a fashionable bag. Bags come in many different materials such as canvas bags, PVC bags, non-woven bags, etc. The common feature is that they are quite environmentally friendly and easy to print. For the same reason, many shops and businesses use bags as a marketing channel.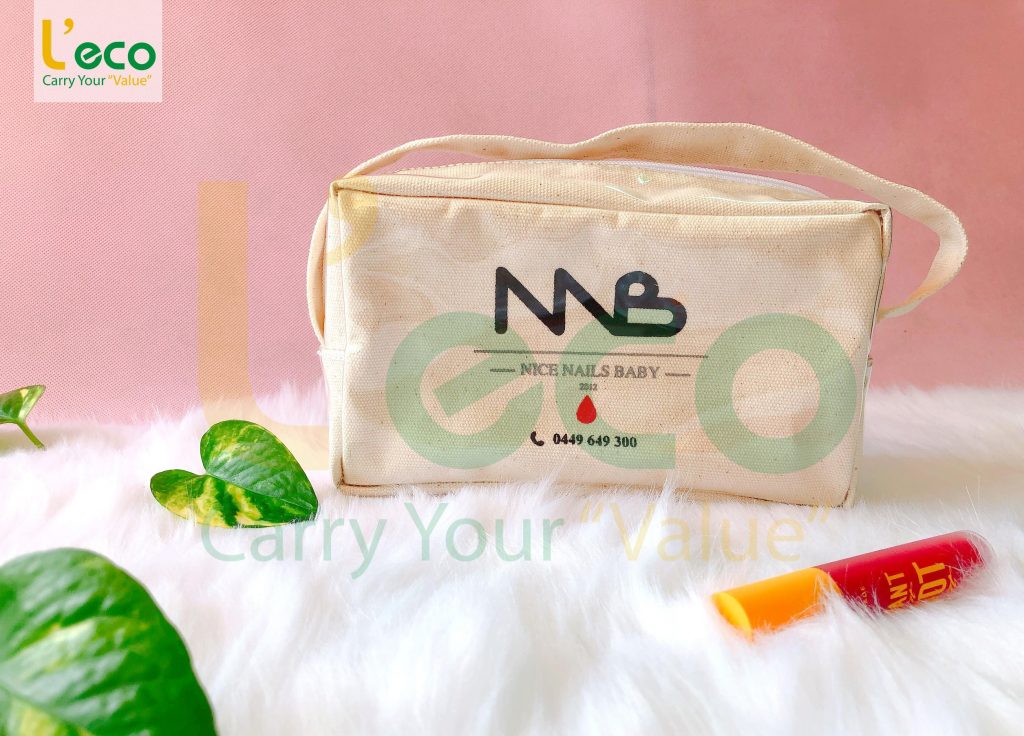 Just print information on cosmetic bags and combine strategic methods. They become the perfect mobile advertising channel for everyone.
---
An Van Thanh Production Trading Company Limited – L'eco
Specializes in supplying and manufacturing canvas bags according to customer needs. With 14 years of experience in manufacturing and exporting canvas bags. L'eco can meet all the needs of bags for businesses and shops. Ensure product quality and create a reputation for businesses.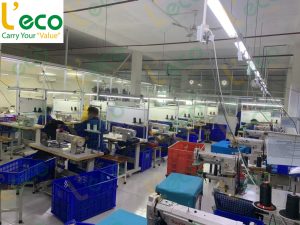 See more products at: tuivaimoitruong.com
Please contact us via Hotline: 0988.647.152 – 0902. 797.239
Mail: info@leco.com.vn
Workshop: 70 Nguyen Van Tao, Long Thoi Commune, Nha Be District, HCMC.
Learn more at Fanpage: Non-Woven Bags – L'eco
Tumblr: Canvas Bag