BENEFITS THERMAL BAG
Products that affect health and the environment. Manufacturers must measure the parameters accordingly before producing. Heat-pressed non-woven bags are the products that many manufacturers measure as green products. And of course, such green products are very popular.
To achieve the quality of green products, heat-pressed non-woven bags must meet all the criteria
The amount of CO2 released into the environment

Ability to reuse / recycle

Decomposition ability
To be trusted by more customers. In addition to environmental protection criteria, non-woven bags need to compete in price and quality. To be able to integrate at home and abroad.
Heat-pressed non-woven bags, constantly improving and reaching the international level, have shown that heat-pressed non-woven bags are green products with quality and reasonable price.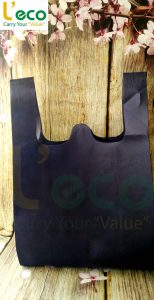 And to choose a guaranteed laminated non woven bag sewing facility is essential.
L'eco is a heat-pressed non-woven bag production facility, with modern machinery and equipment system and a team of skilled workers. It is a thermal press non-woven bag sewing unit with many years of experience. We guarantee the quantity as well as the quality of products to customers at home and abroad.
In addition to thermal non-woven bags (heat press bags), we also have other products such as canvas bags, polyester, jute bags, vest bags, backpacks, … to meet all the needs of customers.
Contact us via Hotline: 0988.647.152 Ms chang – 0902.797.239 Ms Ngoc
Or via mail: info@leco.com.vn