Brand logo printed tote bag
Tote bags printed with the company's logo and brand are a product that is being favored and loved by many people. The era of rapid economic and environmental changes causes a number of impacts on people's lives.
In terms of economic development, the competition is getting fiercer and fiercer. For the environment, pollution is becoming more and more serious, especially pollution of plastic and nylon waste. Besides, people think more and choose economical products. But it must bring high efficiency and economic benefits to them. Because of that, tote bags printed with brand logos are chosen by many people. It is not difficult to see businesses and shops choosing to give up plastic bags and use tote bags.
Tote bags are sewn with environmentally friendly materials, they can also be reused many times. Bags bring many benefits to brand promotion while saving costs. A bag with an impressive design will be used by many people and each time you reuse the bag is a brand you are once known for.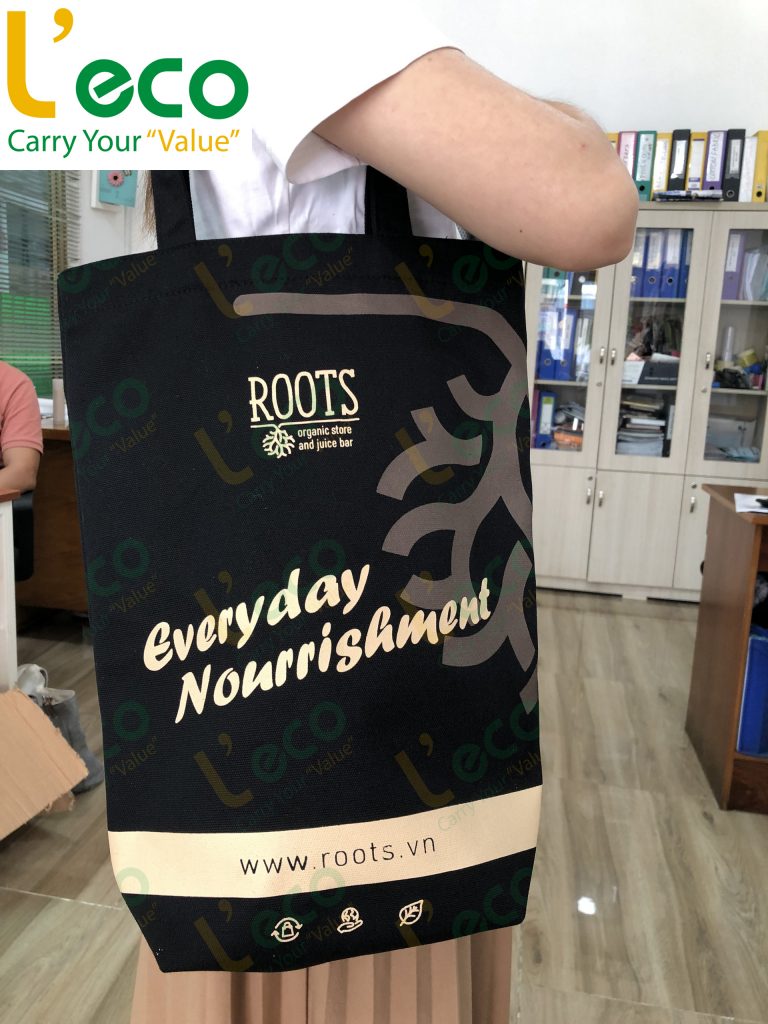 Tote bags as an impressive solution, when printing business information, logos, slogan, … . It will help enhance the image of the business to everyone.
When you want to promote your brand in the best way, create an impressive advertising strategy. Ensure that the brand you will leave the statue to everyone through this tote bag.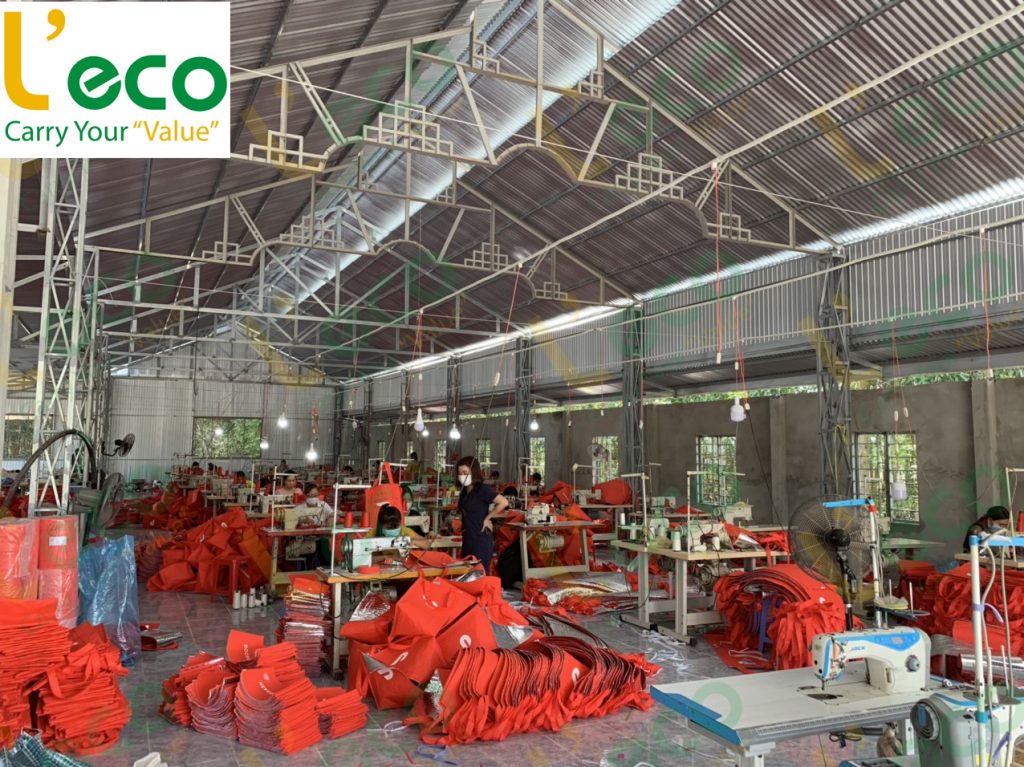 If you still have questions and need more information about tote bags, please contact our sewing factory
We will help you with advice and answer all your questions through
Hotline: 0988.647.152 – 0902.797.239
Mail: info@leco.com.vn
Fanpage: Non-woven bags – l'eco