Campaign to introduce eco-friendly non-woven bags to YOGA club aunts and uncles
With the desire for people to understand and know more about the effects and meanings of non-woven bags. L'eco had an exchange with the aunts and uncles at Lac Hong Yoga Club. With the desire to make a small contribution to actions in raising awareness and reducing the problem of environmental pollution from plastic bags and plastic bags.
In the meaningful exchange with each other, we brought, in addition, the non-woven bags. With the desire for the actual product, it will help people understand more about the utility of this non-woven bag.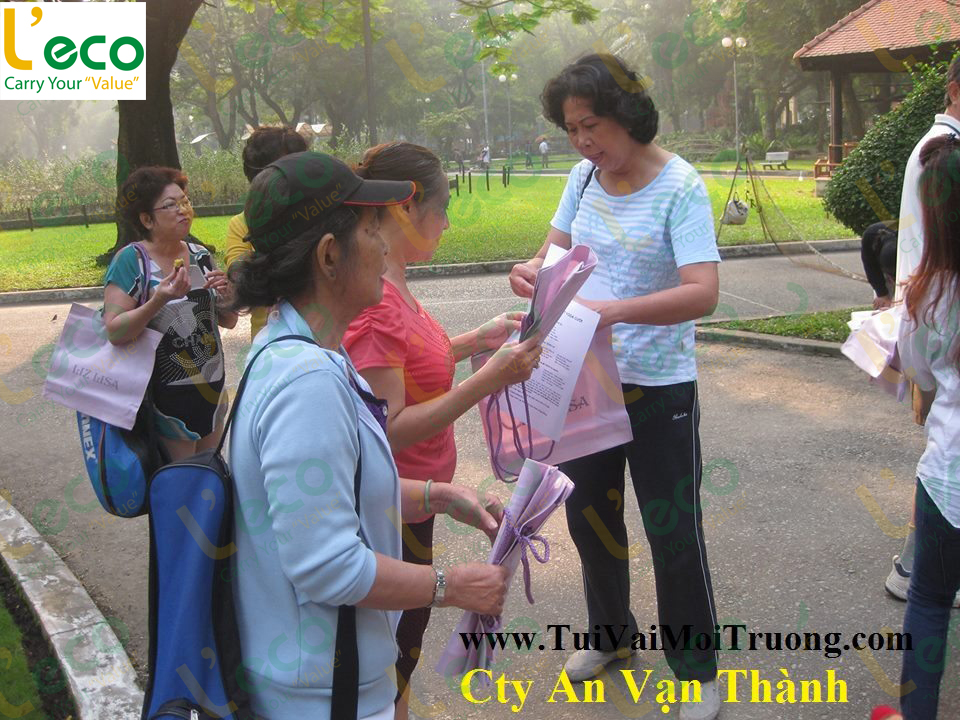 So what is the meaning and effect of a non-woven bag?
Non-woven bags are products that are made of synthetic fabrics, more notably they are not woven. They are melted and pressed into fabrics. With this, everyone becomes more interested and impressed with non-woven bags.
The canvas bags can be folded so that they can be carried to many places. And you can use it without using plastic bags or plastic bags. In particular, they can be reused many times, just need to be washed by hand and then dried.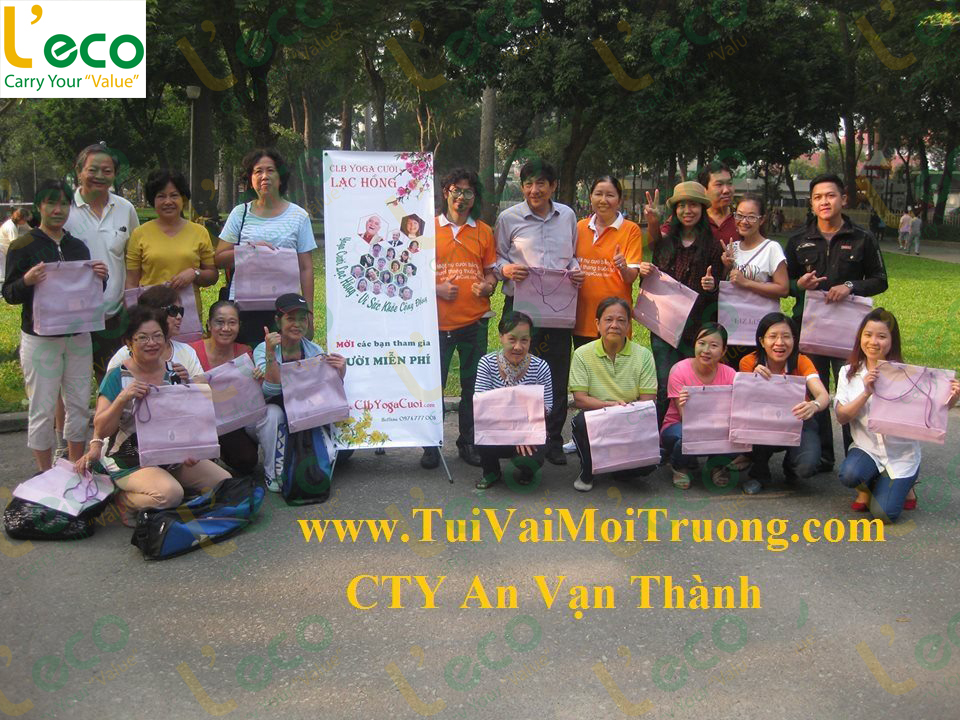 In addition to the basic knowledge about bags, we also offer harm comparison tables between non-woven bags and plastic bags. So that everyone can compare the benefits of the two bags.
With the desire and knowledge that L'eco wants to share more widely with everyone. To raise environmental awareness and protect the health of themselves and their families.
---
An Van Thanh Production Trading Company Limited– L'eco
Specializes in supplying and manufacturing canvas bags according to customer needs. With 14 years of experience in manufacturing and exporting canvas bags. L'eco can meet all the needs of bags for businesses and shops. Ensure product quality and create a reputation for businesses. Our bag products include:
+ Non-woven bag
+ Canvas bag, dad
+ Polyester fabric bag
+ Jute bag
+ Laminated PP bag
+ Vest bag
+ Cosmetic bag
+ Bedding bag
+ Wine bag
+ Gift bags, conference bags, events
+ New Year gift bags, Tet calendar bags, ….
All of our products are manufactured according to the needs of our customers. Helping customers get the most impressive and satisfying products. L'eco always aims at the values ​​of life and the environment to join hands to protect the beloved environment.
Please contact us through
– Hotline: 0988.647.152 – 0903.696.477
– Mail: info@leco.com.vn
– Workshop: 70 Nguyen Van Tao, Long Thoi Commune, Nha Be District, Ho Chi Minh City.
– Learn more at Fanpage: Non-woven bag – L'eco
– Tumblr: Canvas Bag