Choosing Linen Jute Fabric Bags for Vietnamese Teachers' Day November 20
On Vietnamese Teachers' Day, November 20th, show your appreciation to your beloved teachers with linen jute bags. This thoughtful gift will add meaning and respect to the celebration.
Linen jute bags make for an excellent choice as gifts on Vietnamese Teachers' Day, November 20th. Made from natural materials, they exude luxury and durability. Notably, they offer flexibility in design, suitable for various fashion styles.
With jute bags, you have the option to choose from different sizes and designs to match your intended use. Whether it's a small and pretty bag, a crossbody bag, or a shoulder bag, there's a style for everyone. Additionally, these bags contribute to waste reduction and environmental protection. Consider using them instead of plastic bags every time you go to the market or shop.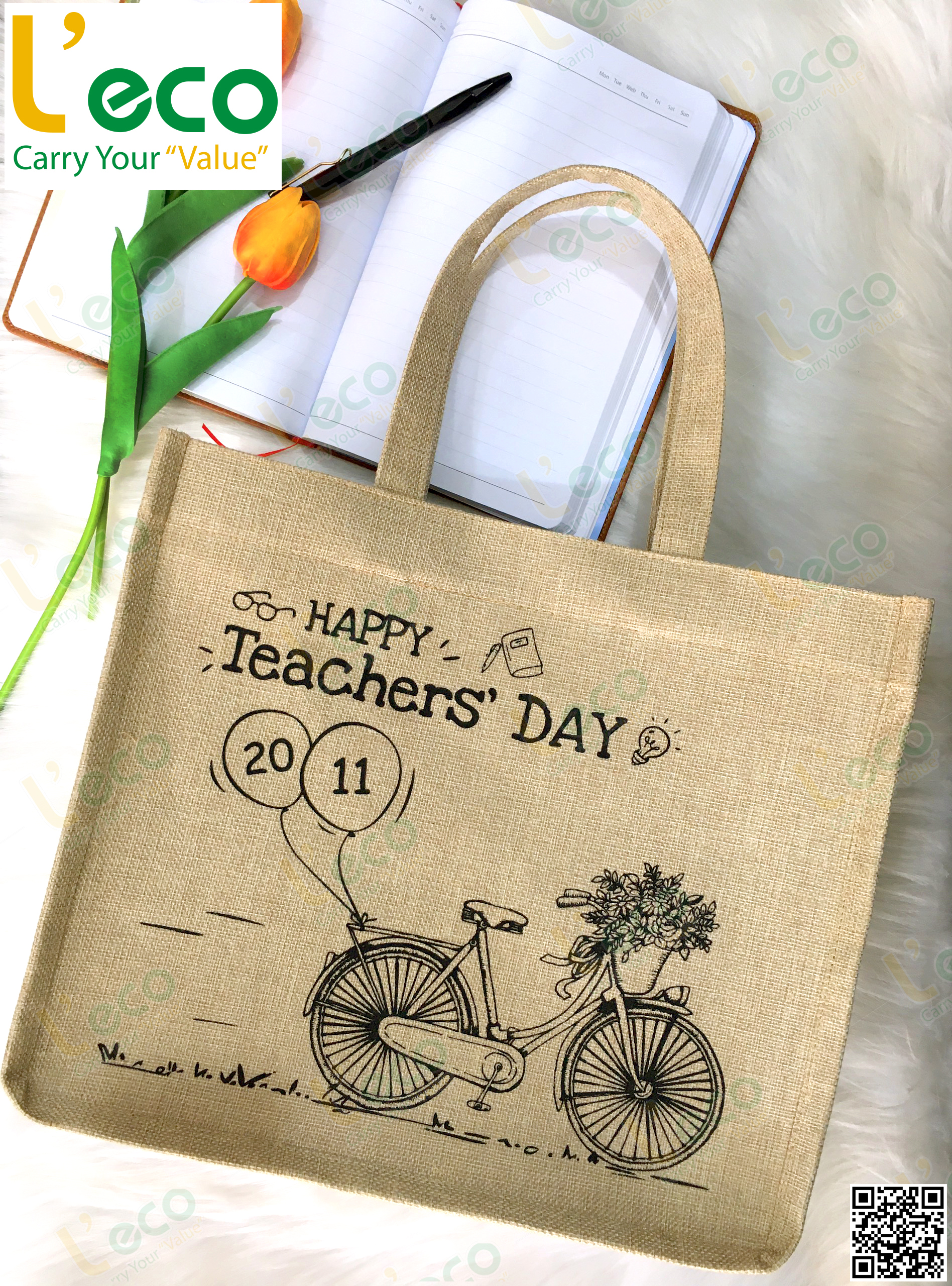 Bags come in a variety of designs and styles for you to choose from. Choose a linen jute bag that suits your preferences and style to make the gift meaningful.
+ Simple bag model: Suitable for young and trendy teachers and teachers
+ Bag model with floral motifs: Suitable for teachers who love simplicity but no less decoration
+ Educational-themed printed bag model: Suitable for teachers who love uniqueness and art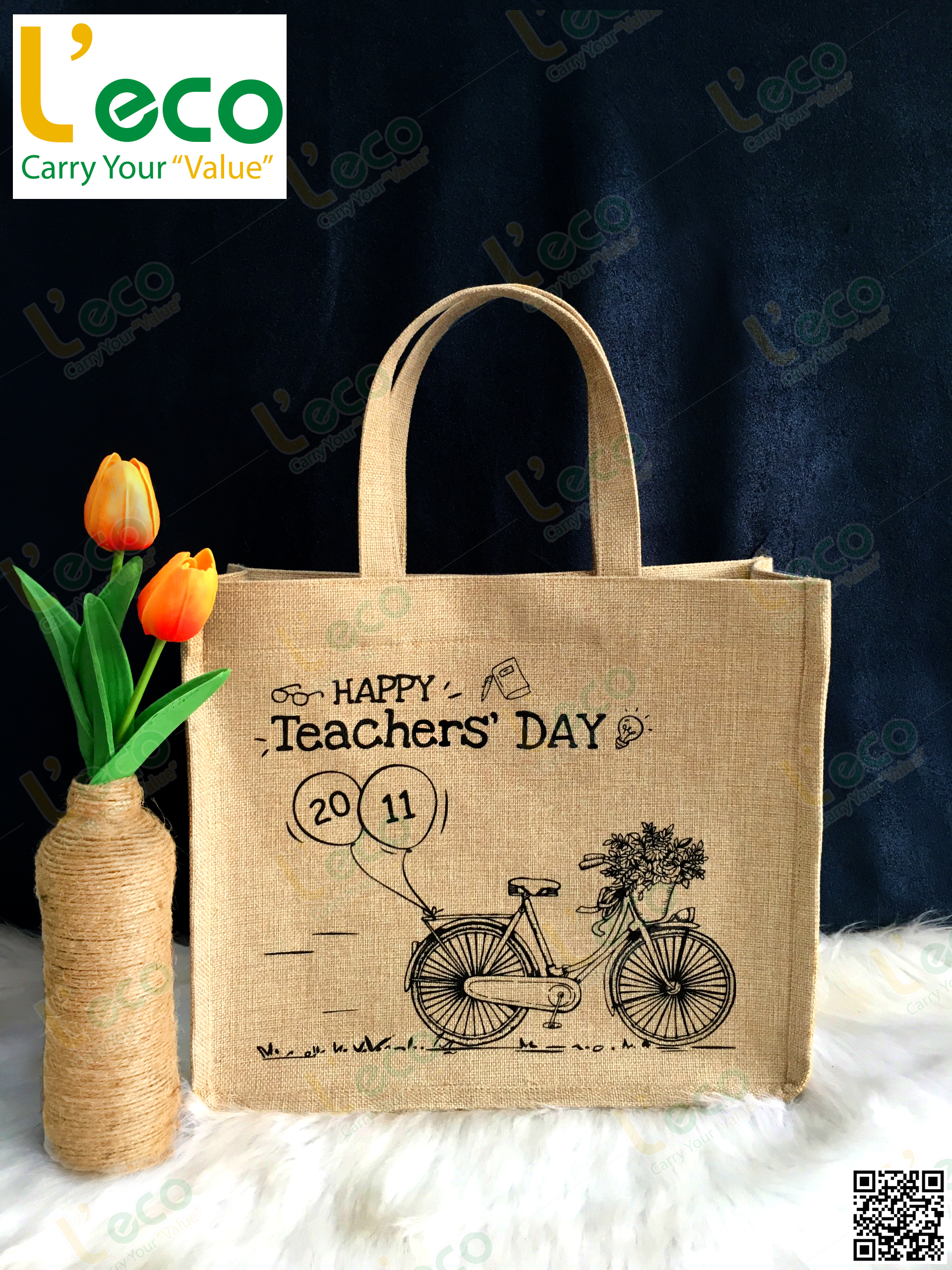 Besides, you can find accessories to make the bag more fashionable. Add a scarf for luxury or a zipper and strap to make the bag more convenient to use.
How to Choose the Right Linen Jute Bag
To make the right choice, consider the color, size, and design of the bag. Ensure that the bag complements the recipient's needs and style.
Regarding color, you can opt for neutral tones such as gray, black, or brown. These colors will easily coordinate with the recipient's outfit. If you prefer a more vibrant option, seek out bright and eye-catching colors like red, blue, or yellow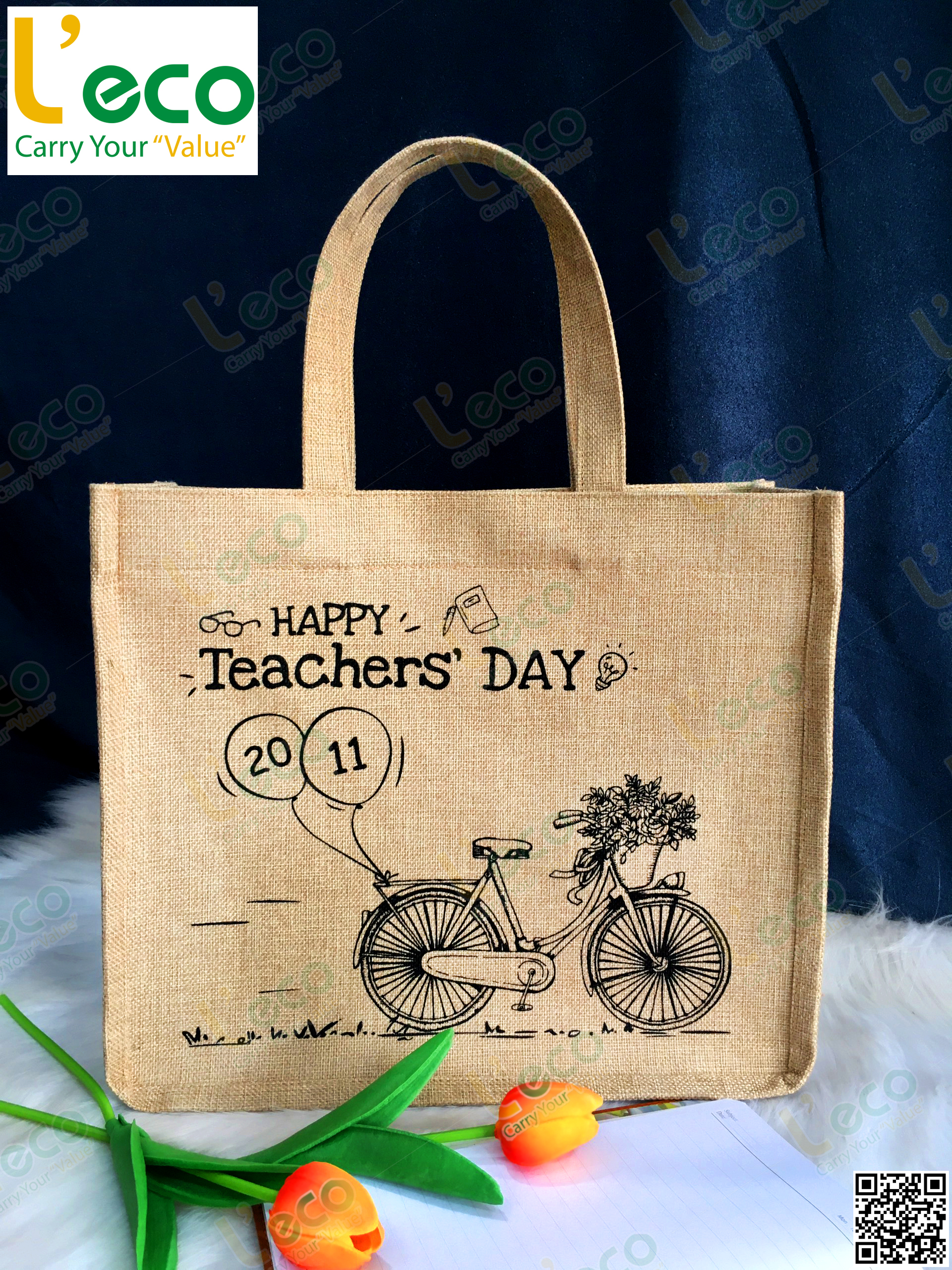 As for size, you need to consider your usage needs to choose the appropriate size. If the recipient often brings a lot of things, especially teachers have a lot of teaching materials. Choose a bag large enough to hold all the necessary items.
The design of the bag is also an important factor. You can choose bags with many compartments to easily organize your belongings. If you want the gift to be more unique and meaningful. Look for bags that are decorated with floral motifs or prints with an educational theme.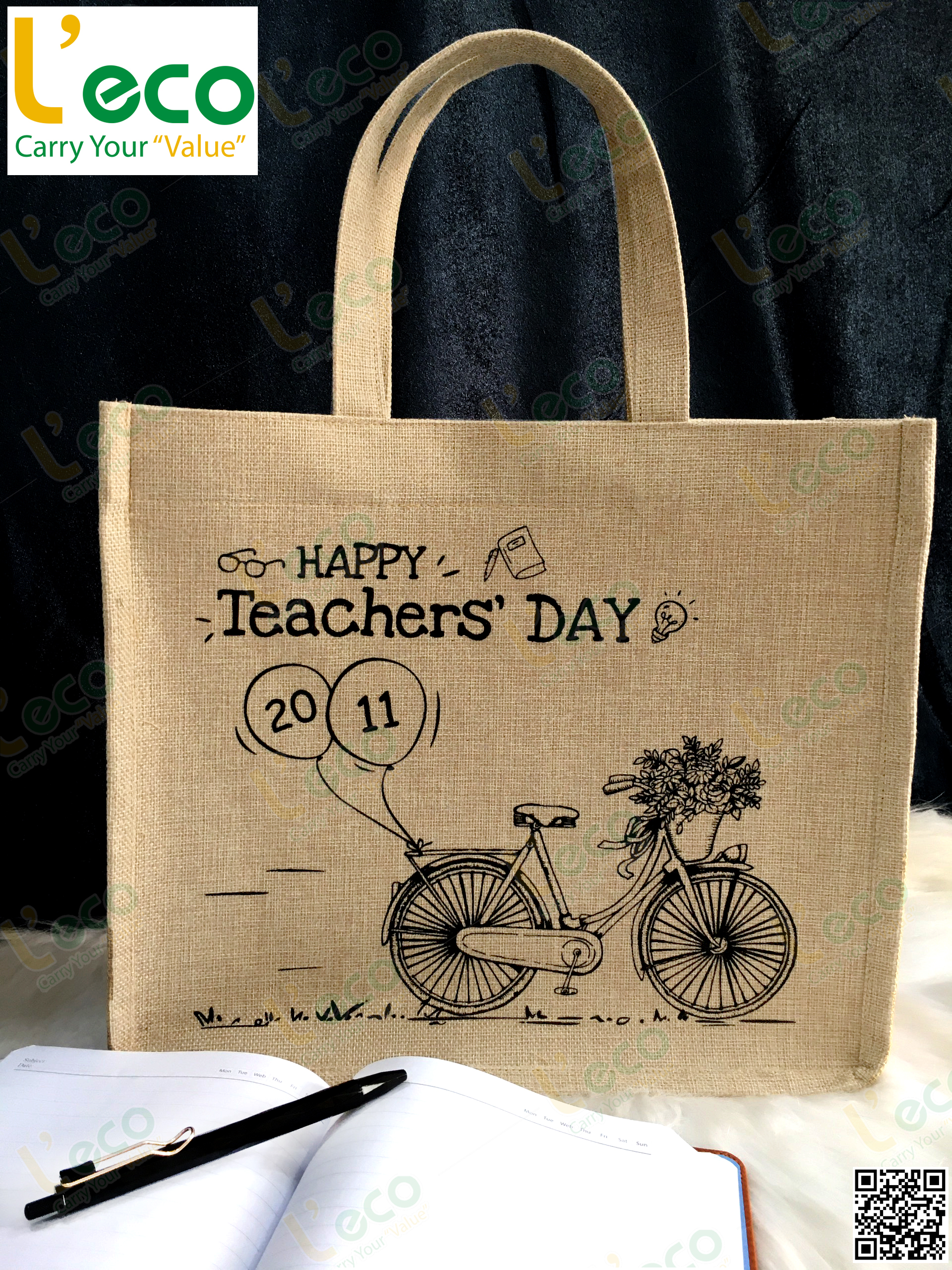 To ensure quality, you can buy linen jute bags at reputable stores. Or factories that produce jute and linen bags according to the need to have a suitable bag. The price and variety of bags depend on the material, size, and design of the bag. Please carefully research the prices and variety to make a choice that suits your budget and desires.
In particular, giving a gift shows appreciation and gratitude for the teacher's efforts. You contribute to making the festival meaningful and engraved in the teacher's heart. Choose and gift a linen jute bag to send a message of love and gratitude to your beloved teacher.
AN VAN THANH MANUFACTURING AND TRADING COMPANY LIMITED
70 Nguyen Van Tao, Long Thoi Commune, Nha Be District, HCMC.
Email: info@leco.com.vn
Website: www.TuiVaiMoiTruong.com
Hotline: 0938.319.886