Drawstring bags and what you need to know about them
A drawstring bag is a simple and impressive alternative. They can appeal to all audiences and all industries. They appear as drawstring backpacks, pajamas bags, travel bags, laundry bags, shoe bags, . . . Thanks to the drawstring at the mouth, they are easy to pack and keep other products inside safe.
BASIC PRINCIPLES FOR CHOOSING A PERFECT Drawstring Bag.
1. Material Selection
In fact, drawstring bags can be made from any material. Depending on the intended use, they can be made from canvas, non-woven fabric, polyester, jute fabric, etc. Each of these materials has its own strengths and weaknesses, and their prices between them also vary. In addition to the bag material, you can choose to add a drawstring such as a ribbon, rope, or jute rope, .., depending on the design and durability of the bag, you should choose the appropriate type.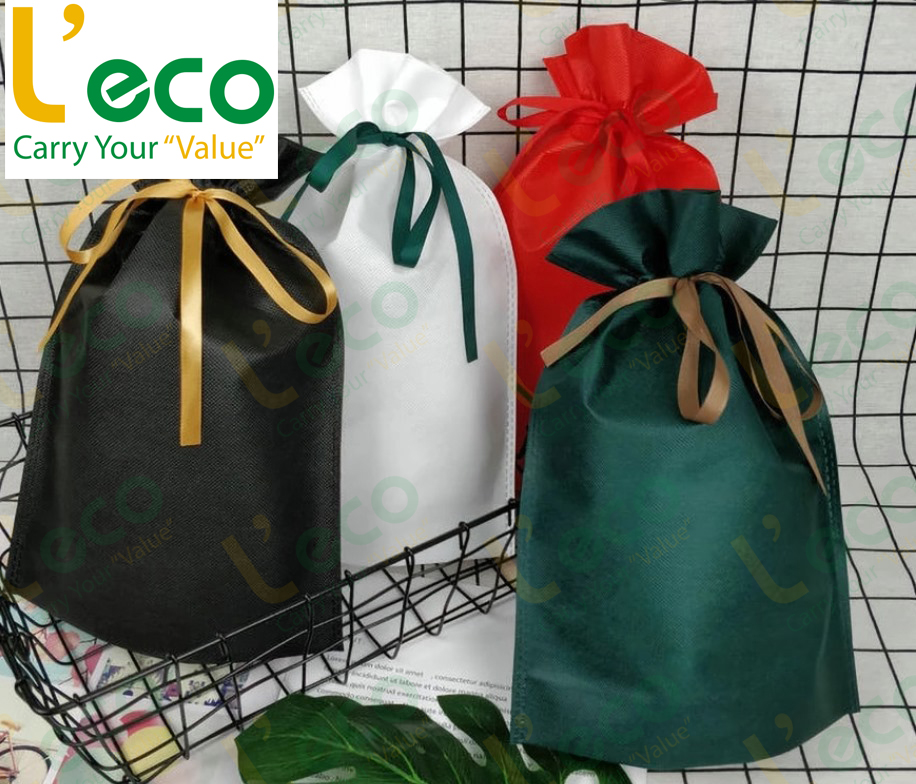 2. Size regulation of drawstring bags
After choosing the ingredients, you need to choose a suitable size for yourself. The size of the bag depends on the product you want to store in it. Furthermore, make sure they have enough room to safely retract the bag and not fall out. To choose a suitable size you can contact the drawstring bag sewing facility for advice on selection.
3. Select the appropriate printing.
For shops and businesses, you can choose to print on drawstring bags. This will help your brand become more impressive to people.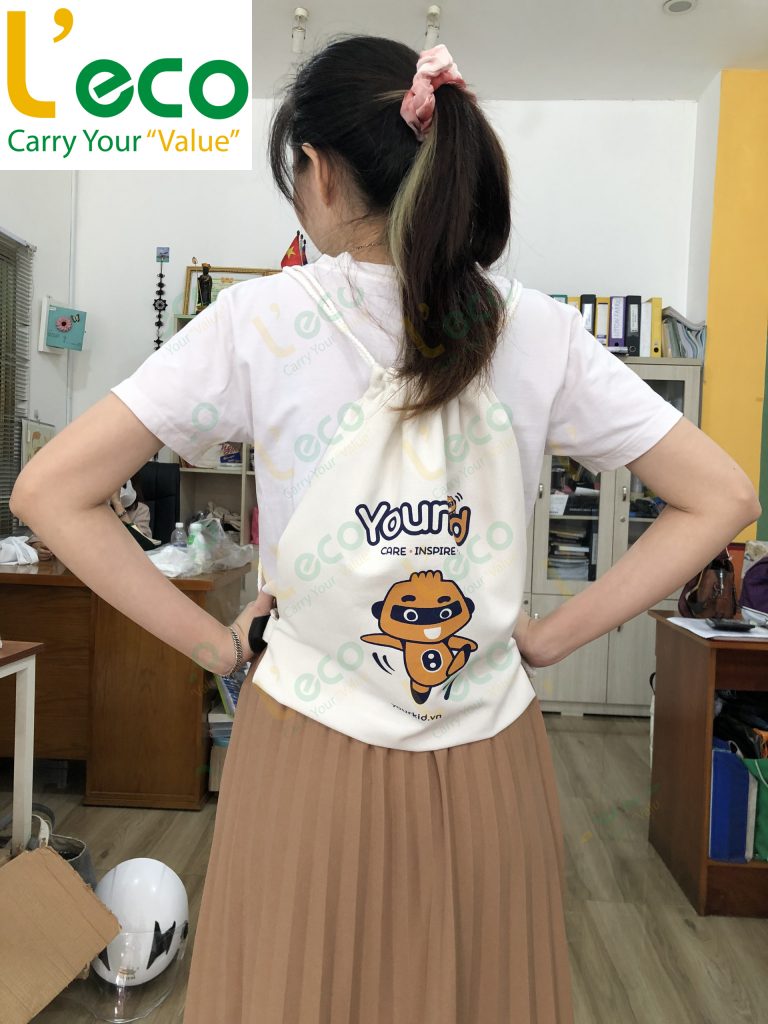 4. Suitable drawstring bag sewing facility
All the above problems will be solved perfectly when you choose the right drawstring bag sewing facility. They will help you consult detailed information about the bag, from printing, size, and color,…. In particular, you should choose a facility that can make drawstring bags according to your needs. This will put you at ease in choosing the perfect drawstring bag.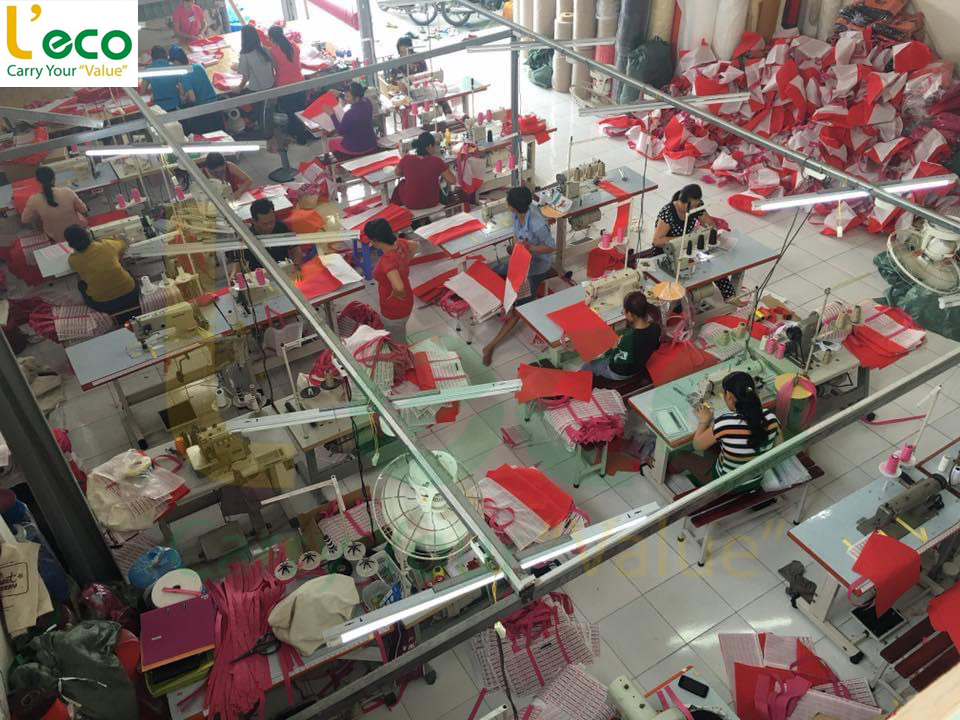 To meet all requirements for a drawstring bag you can contact us through:
Hotline 0988.647.152  – 0902.797.239
Or send information to email: info@leco.com.vn.