Factory producing bags for spoons and chopsticks according to demand in Ho Chi Minh City
Referring to the spoon and chopsticks bag, everyone will immediately remember the restaurants, and eateries, … Because this is where they appear most. Nowadays, the bag of spoons and chopsticks is not merely a preservation or increasing beauty. But the bags containing spoons and chopsticks are considered an advertising channel.
Currently, the choice of using bags is very focused and interested by people. So the question of how to choose and how to choose a manufacturer is very popular.
So how to choose a suitable spoon and chopsticks bag and the right manufacturer according to your needs?
For the spoon and chopsticks bag, in addition to being a tool to hold ordinary spoons and chopsticks. Today they are used as tools to promote brands. When printing information, logos, and images of businesses and shops on bags is easy. Create more impressions and uniqueness directly to consumers. And create widespread without spending money to run other expensive advertising channels. From bags with printed information, showing the brand's prestige, creating trust and service experience at businesses, food stores, and restaurants,…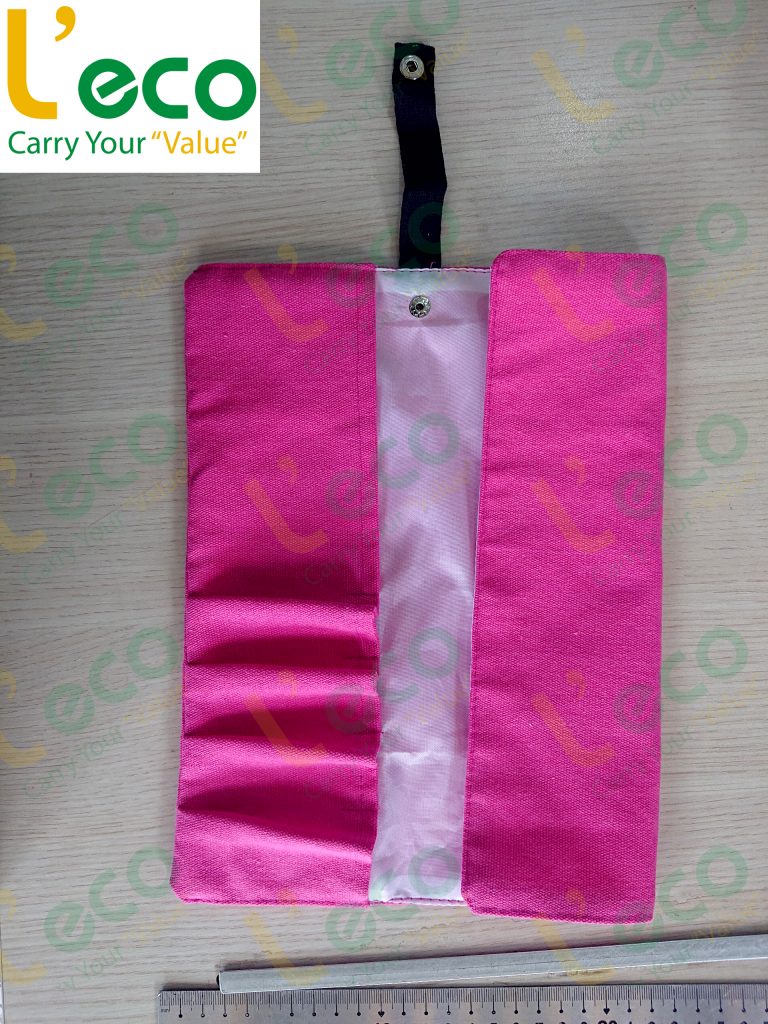 Based on current environmental concerns. Therefore, the bag of spoons and chopsticks is chosen to be used with environmentally friendly materials. It ensures hygiene and safety, is safe for the environment, and makes it easy for users to use.
Currently, many businesses choose fabric bag sewing factories according to their needs. Because they can help businesses, restaurants, hotels, shops, … . Create a separate spoon and chopsticks holder without fear of collision. The facilities design their own based on factors such as quantity, style, material, color, and printing, .. to create a specialized bag.
This helps shops and businesses to be comfortable in creating, designing, and manufacturing as they please. Without worrying about other problems. All you need to do is find a cutlery bag tailor that will fit all your needs.
---
An Van Thanh Production Trading Company Limited – L'eco
Specializes in supplying and manufacturing canvas bags according to customer needs. With 14 years of experience in manufacturing and exporting canvas bags. L'eco can meet all your bag needs for businesses and shops. Ensure product quality and create a reputation for businesses.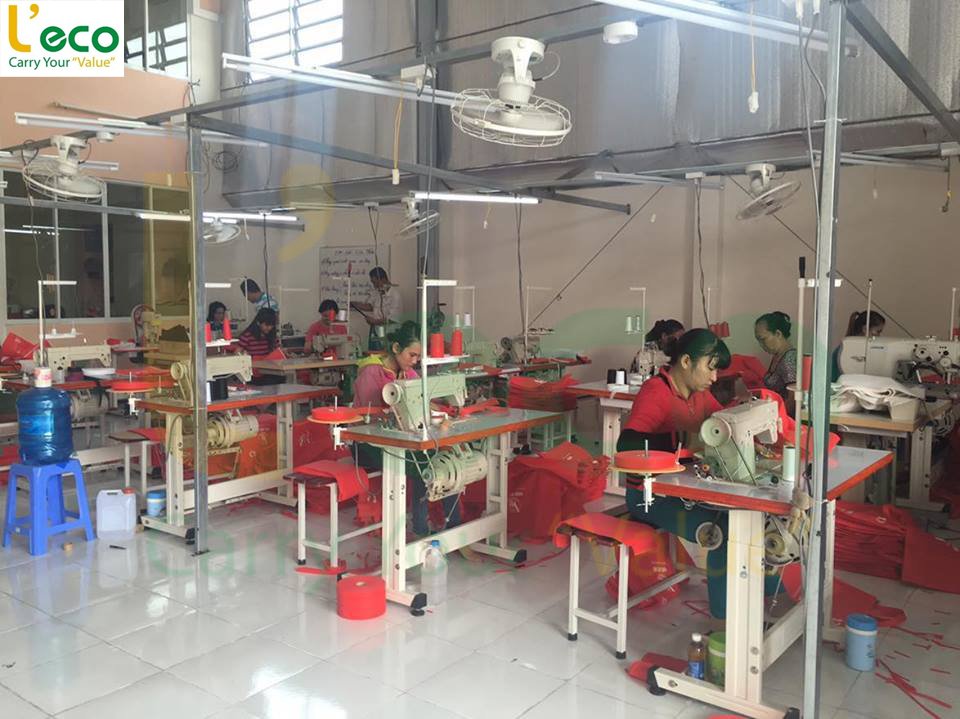 See more products at: tuivaimoitruong.com
Please contact us via Hotline: 0988.647.152 – 0902. 797.239
Mail: info@leco.com.vn
Workshop: 70 Nguyen Van Tao, Long Thoi Commune, Nha Be District, HCMC.
Learn more at Fanpage: Non-Woven Bags – L'eco
Tumblr: Canvas Bag