Factory sewing cheap 2024 Tet calendar bags in Ho Chi Minh City
The year 2024 is about to knock on the door, and the atmosphere is bustling with preparations to welcome Tet and spring. The year 2024 (Giap Thin), with the image of the dragon, is one of the mascot symbols of goodness and strength in traditional culture. So, let's promise that this will be a wonderful and lucky year. To add more luck at the beginning of the year, gifts are indispensable. Tet calendars are always the top product chosen during spring occasions. To get an impressive calendar gift, many businesses and stores are also starting to plan, choosing calendar-making workshops and sewing bags to carry the 2024 Tet calendar.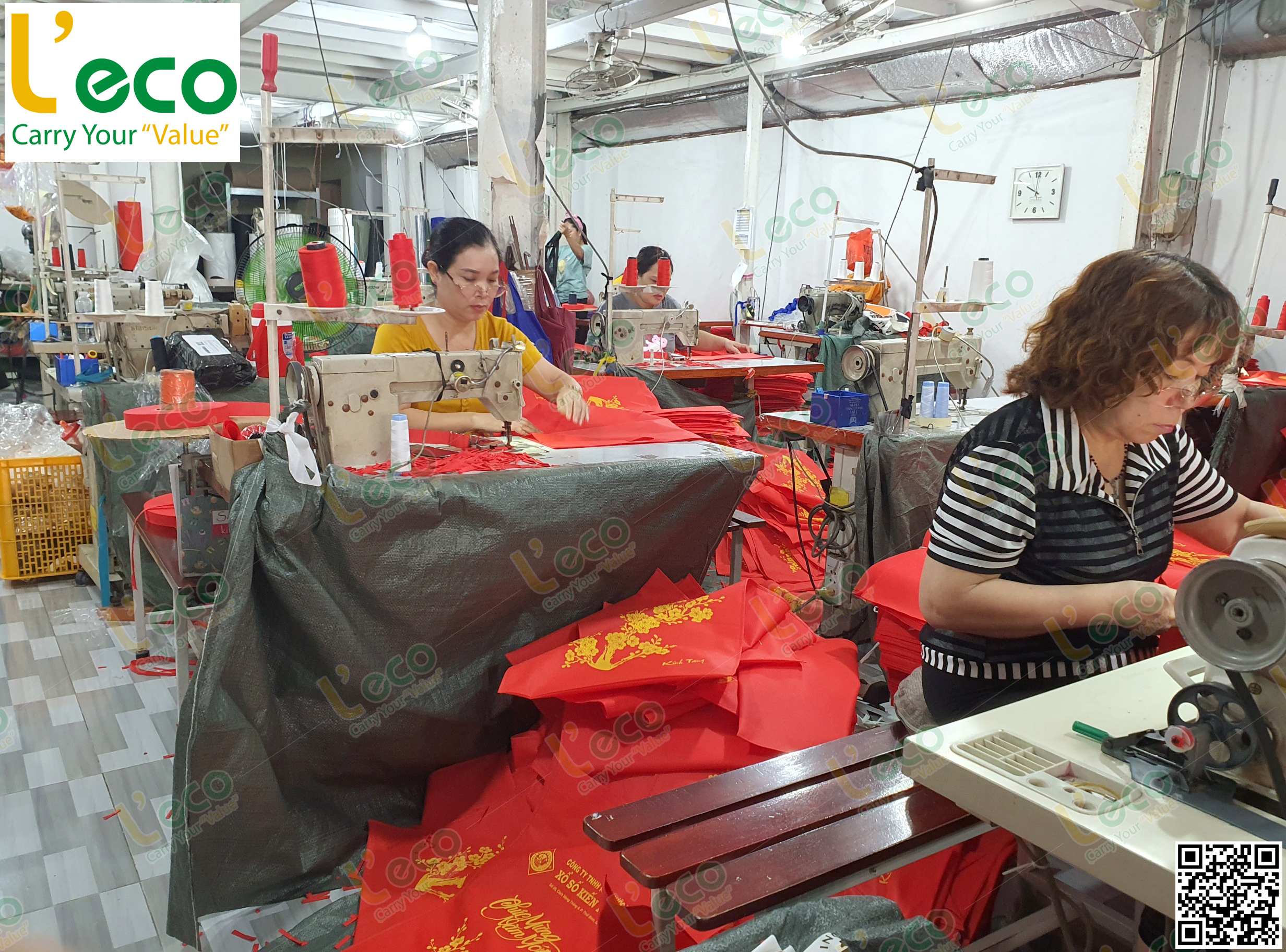 To create a meaningful, polite, and formal part of the calendar, in addition to the calendar, the Tet calendar bag is also something many people focus on. Because they can both help you move easily and create the effect of spreading the message and advertising the business and store brand to many people. To find the most suitable bag, many businesses have started looking for a suitable calendar bag production facility.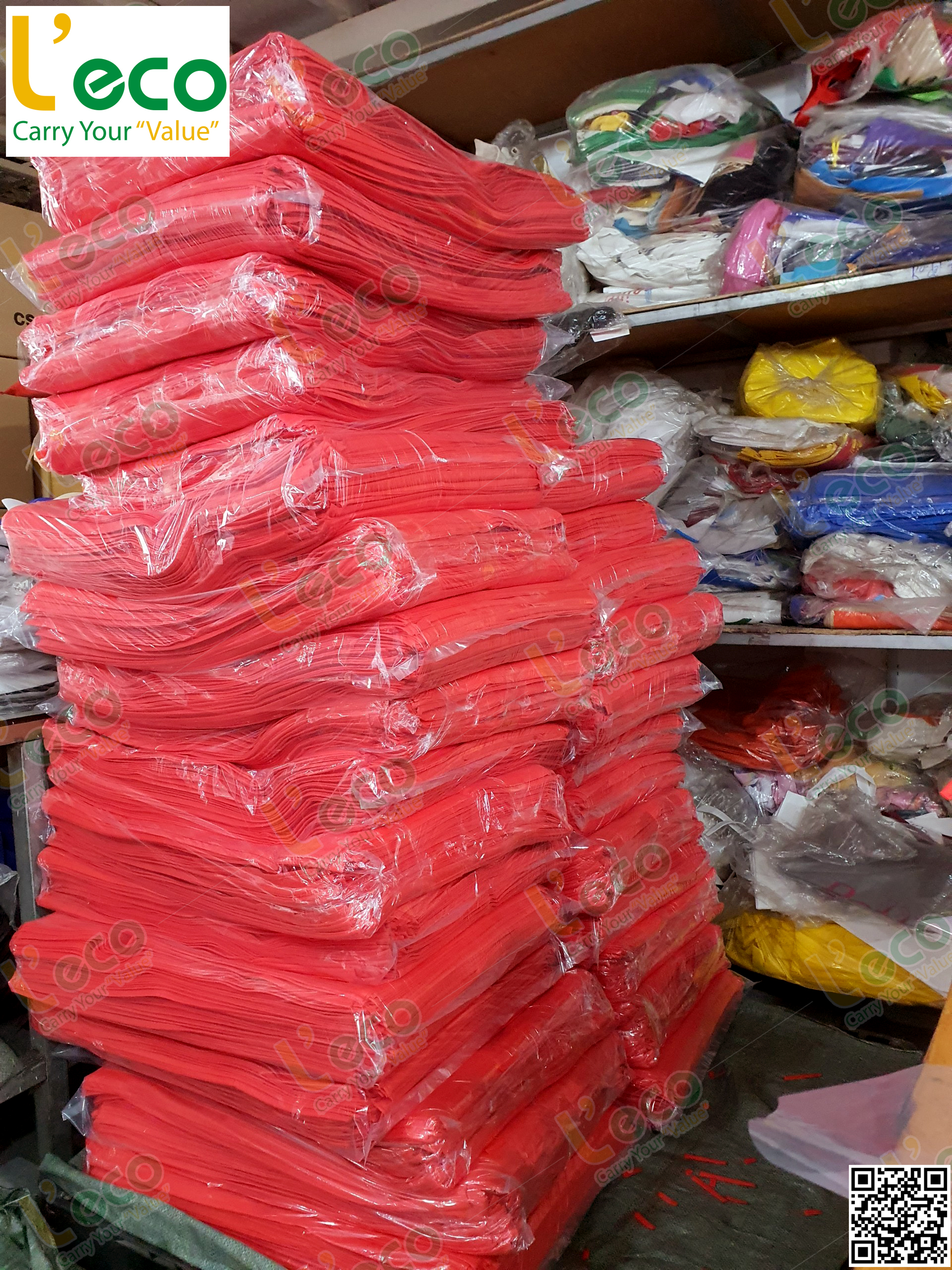 The market is expanding day by day, and many establishments are appearing, making the competition fierce. Therefore, finding a factory that sews affordable 2024 Tet calendar bags has become a matter of great interest recently. To alleviate your concerns about where the calendar bag is produced, please consider contacting our bag factory. With the advantage of being located directly in Ho Chi Minh City, we have a convenient transportation system, ample raw materials, and modern facilities. L'eco is always confident that we can meet all your needs for calendar bags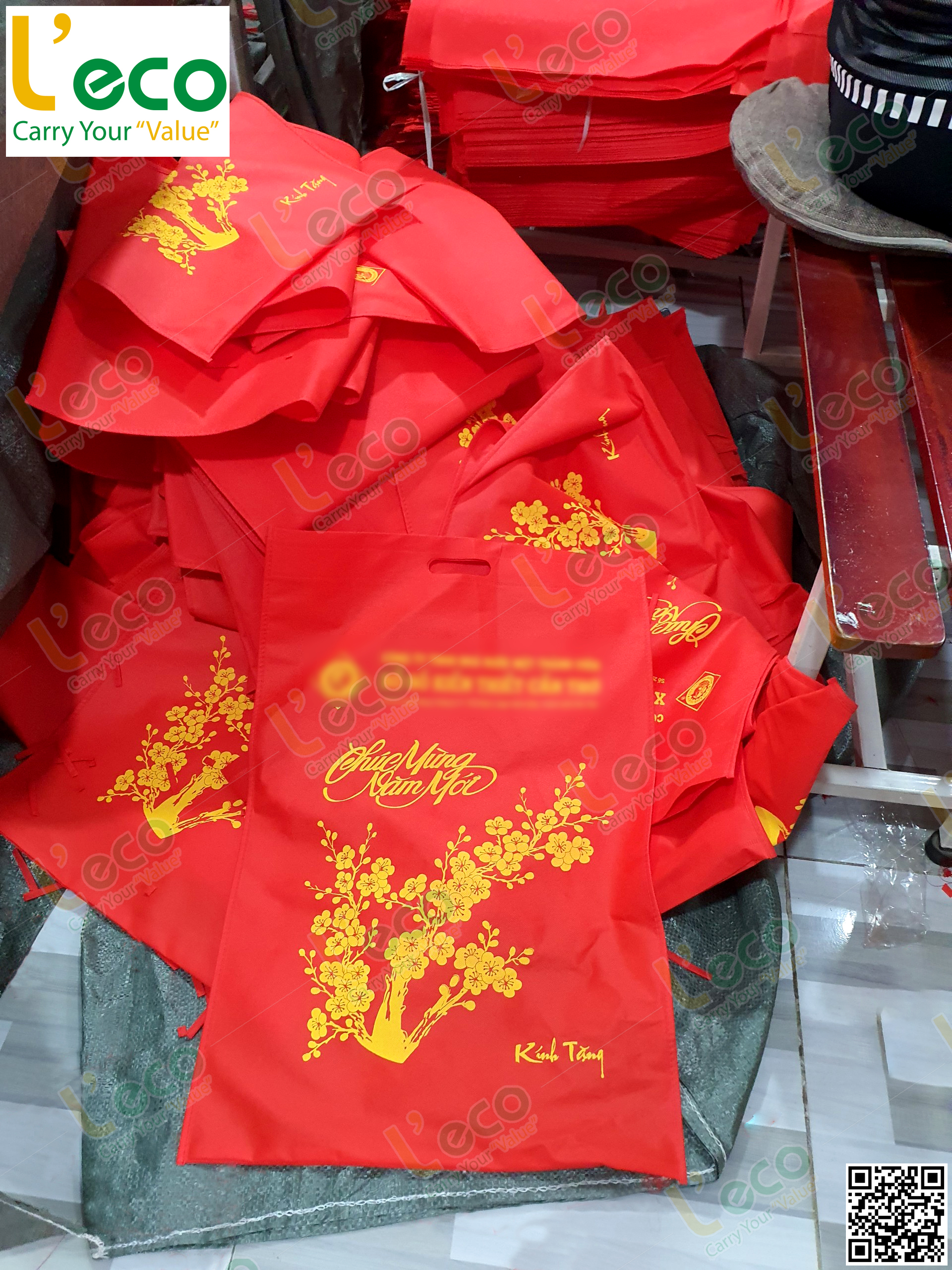 Tet calendar bags come in a variety of materials such as non-woven fabric, paper, etc. But the current favorite is the non-woven fabric bag containing Tet calendars. This is because it not only serves as a gift but also contributes to environmental protection. The product holds greater significance for our society as well. Presently, L'eco is a factory that directly produces Tet calendar bags with many extremely attractive and impressive designs to meet the dynamic market. In particular, the company handles the entire process from production, and design, to printing, allowing for direct pricing from the factory without intermediaries. Therefore, you will be able to purchase bags at extremely competitive prices with impeccable quality.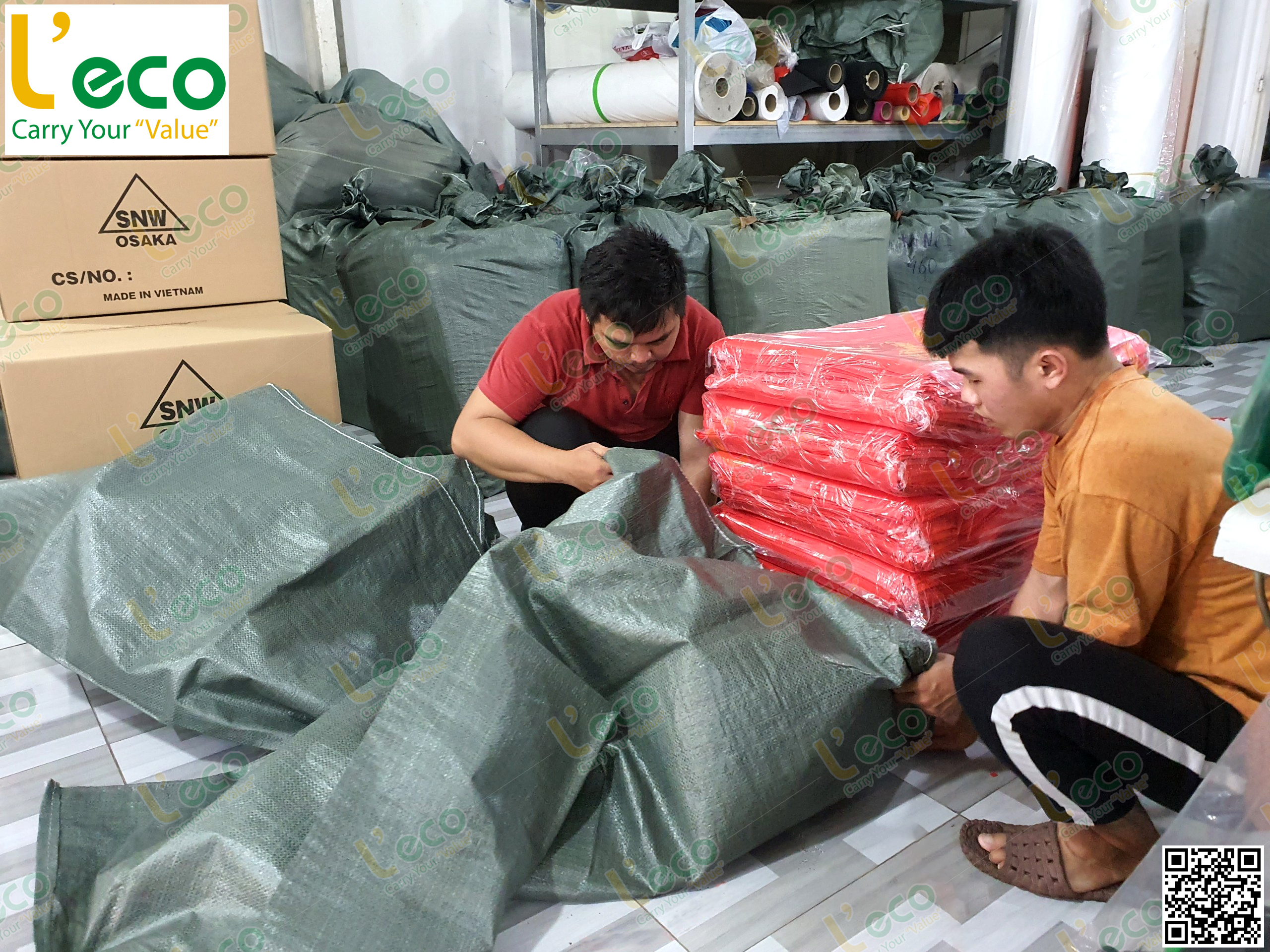 If customers need to find a factory to sew affordable Tet calendar bags in Ho Chi Minh City, please contact us using the information below:
AN VAN THANH MANUFACTURING AND TRADING COMPANY LIMITED
70 Nguyen Van Tao, Long Thoi Commune, Nha Be District, HCMC.
Email: info@leco.com.vn
Website: www.TuiVaiMoiTruong.com
Hotline: 0938.319.886