FASHIONABLE NET BAGS
The net is still commonly used by women to hold fruit. Or in supermarkets it appears that net bags appear. But now the net is no longer a fruit bag. But today they have entered the fashion industry. Fashion is an ever-changing industry.
The seemingly trivial things to remember in the aesthetic snail become fashionable things.
Now this bag is transformed into a fashion with trendy beauty.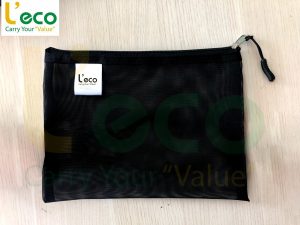 In terms of mesh bag design looks no different from ordinary bags. But thanks to the fancy material, this bag is favored by many people.
With this computer mesh quality, the mesh is woven durable to form tiny squares. You can hold your personal use without falling out. It can also help the bag drain and dry more quickly.
Especially, the bag has high durability, multi-color bags for customers to choose from. Mesh bags are easy to clean because of water repellency. Lightweight bag suitable for travel.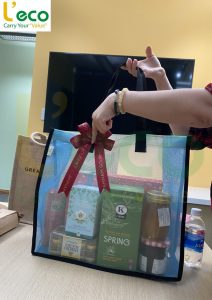 Not expensive is beautiful, not expensive is fashion. Simply put, this mesh bag looks pretty.
Having chosen and loved this bag, please quickly call the hotline 0988.647.152 ms Chang for advice and quotation.
Or send information to Mail: info@leco.com.vn
In addition, we also provide other fabric bags such as canvas bags, non-woven bags, polyester bags, PP laminated bags, jute bags … To serve all needs of the business.