FROM CANVAS MAKE A COSMETIC BAG
Most of them say that girls like beauty. That is why all of you equip yourself with a bag so that you can store your cosmetics every time you go out. Why do you need a cosmetic bag?
Because your cosmetics are usually compact and many items. So it is difficult to carry without carrying bags. Therefore, there are quite a few different cosmetic bags on the market today.
To be more suitable for current needs, cosmetic bags are constantly changing and developing. The bag is no longer merely a storage bag, but today it is a fashion bag. With increasing aesthetic taste, cosmetic bags become more elegant and luxurious.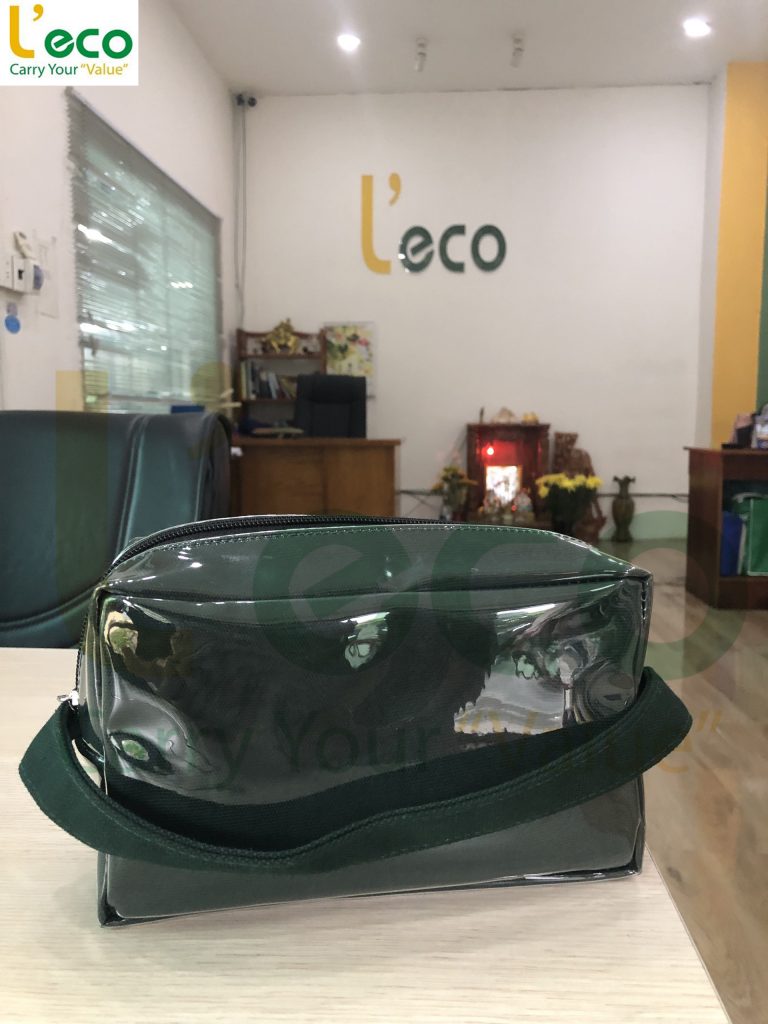 Mainly used from canvas, cosmetic bags become diverse in styles. Bring beauty that attracts everyone's eyes. With a rustic surface, the bag is easy to print according to customer needs. That again is the opportunity for fashion brands to use as a promotional campaign.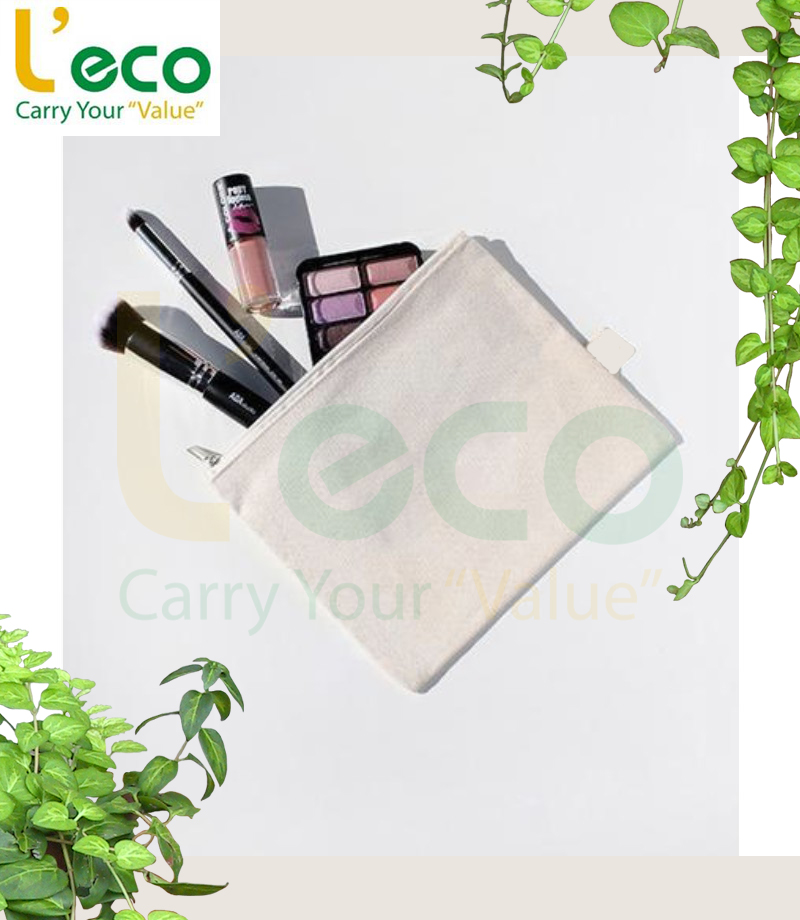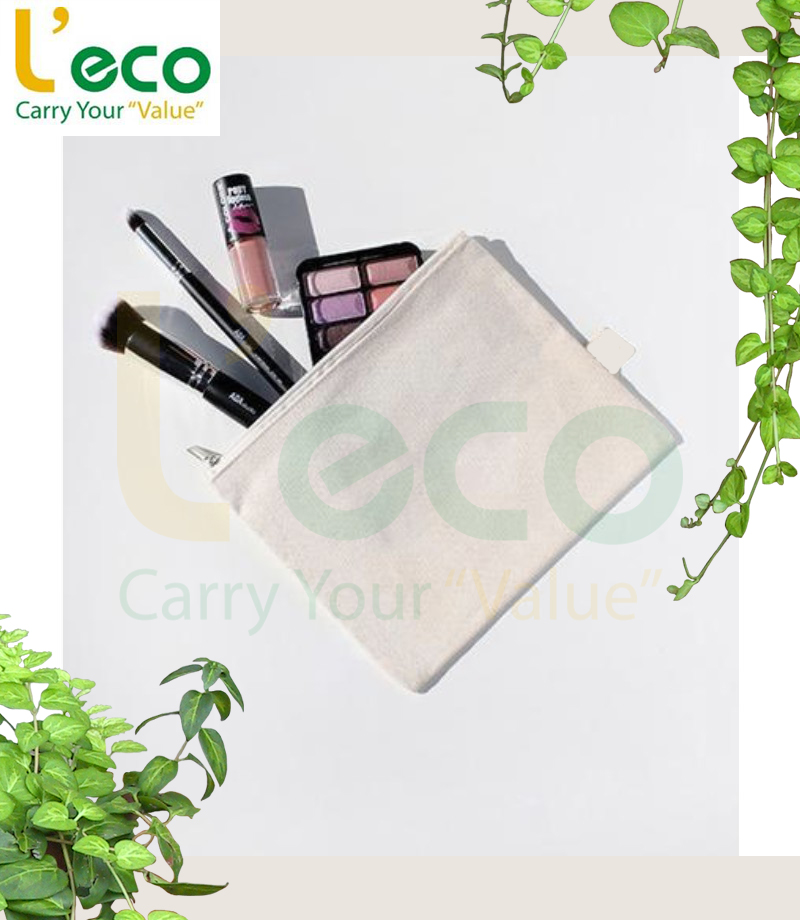 It can be used as an attached gift or displayed at the shop, or showroom,… Helping consumers to be impressed and appropriate. Expand your brand and increase sales.
Usually, these bags are very compact, with 1 or more storage compartments. The compact design makes it easy and convenient for girls to hold or carry. The lovely, fashionable, and cute bags that the bag brings will help you become more confident in all situations.
If you want to make a beautiful and customized cosmetic bag, please contact us immediately via hotline 0988.647.152 Ms. Chang
Or send information to the Mail address: info@leco.com.vn