Full Color Sublimation Non Woven Bag
As you know, non-woven bags are usually printed by the silkscreen printing process. This has always been the most common printing process by many manufacturers today. When the competition is fiercer, many printing methods of non-woven bags are also proposed, to refresh the bag to attract customers. And the heat press printing method is also an impressive method used. So what is full-color sublimation non-woven bag?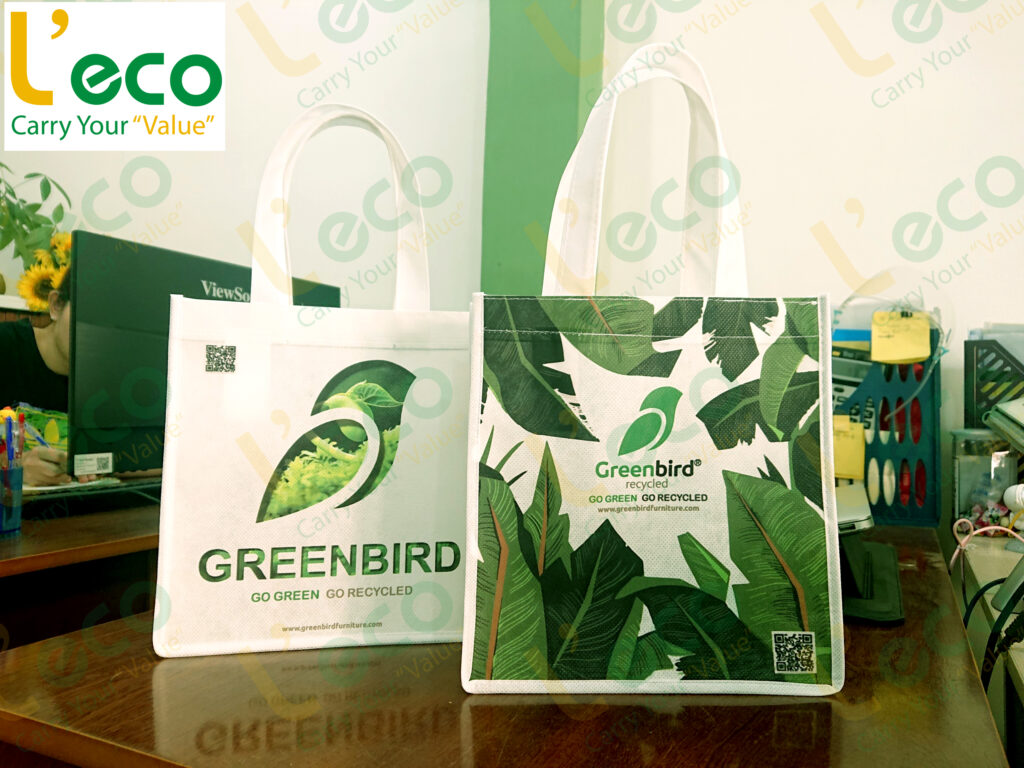 Not everyone knows, to be able to print heat press on non-woven bags, usually, the quantity used must be 80gsm because this is the most stable and suitable quantity in thermal transfer printing. Then create a heat press printing process on non-woven bags. Then we have to use high temperatures and some specialized inks. Thereby, creating colors, images, and unique information that customers want.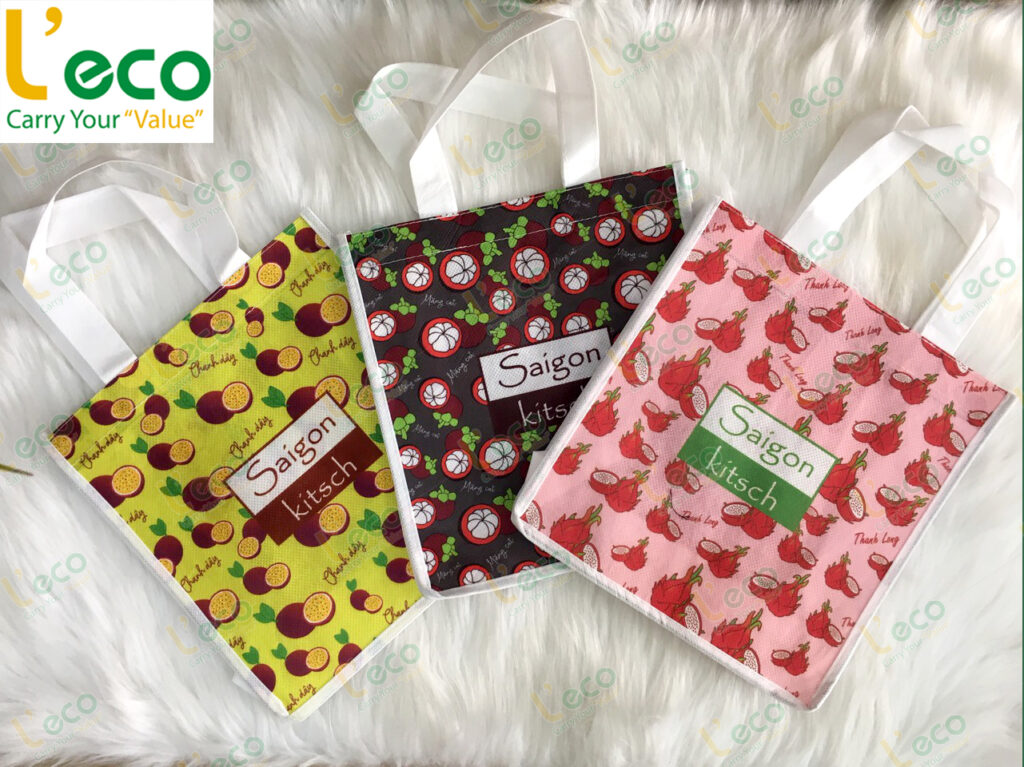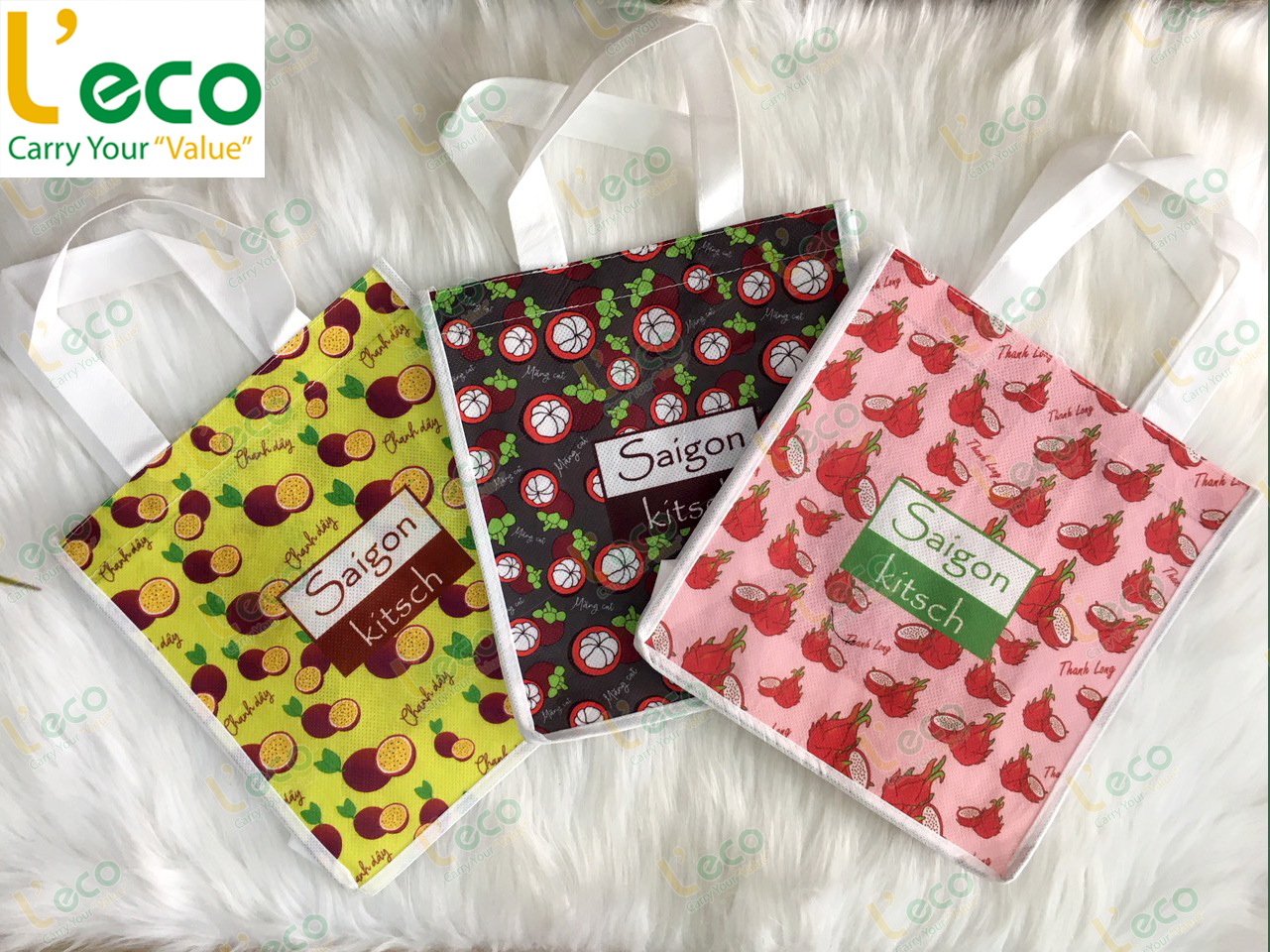 Initially, the ink will be printed on thermal transfer paper by skilled workers. After controlling the color and print, it's perfect. We proceed to put the heat transfer paper for printing that ink into the heat press machine. The print will be transferred from the paper to the nonwoven surface. Create unique vivid colors that silkscreen printing cannot.
But with this printing method, there are many advantages and disadvantages. So what are their advantages and disadvantages?
** ADVANTAGE
– High-quality and durable products. Due to the technology of developing images processed on modern machinery equipment.
– Unlimited number of colors. You can print as you like without worrying about color. Makes it easy to convey the image you want to carry on the bag.
– Fast and accurate printing of every detail
** DEFECT
– Heat pressing is only possible on a certain quantity of the non-woven fabric.
– The price is higher, and the minimum order quantity also needs more.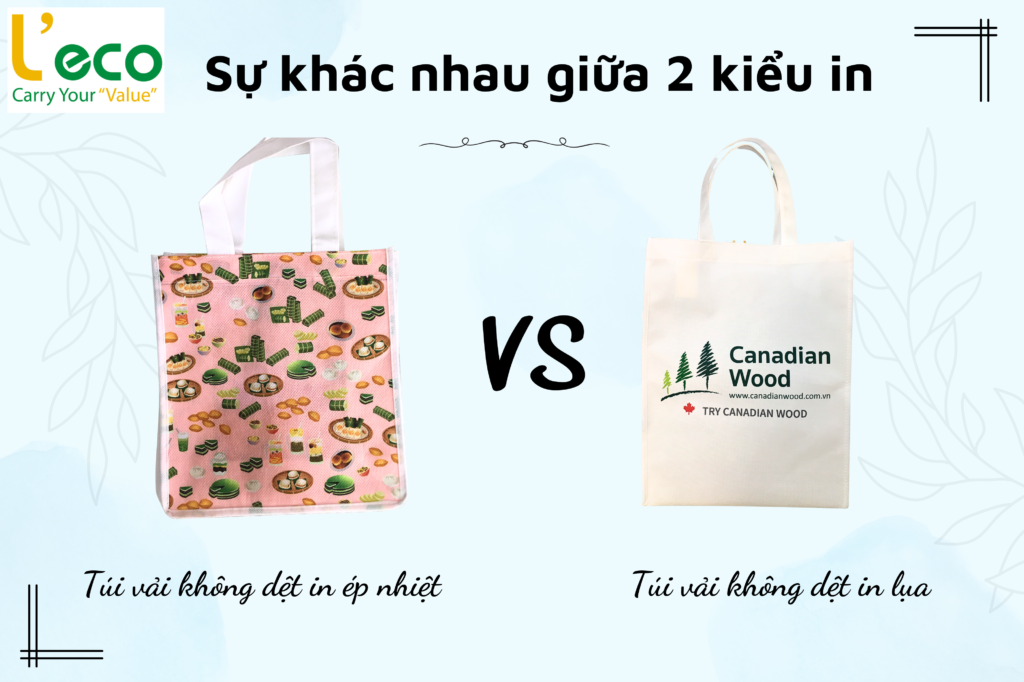 Therefore, shops and businesses need full-color sublimation non-woven bags according to their needs. Please contact us, the fabric bag production facility according to the needs of Ho Chi Minh City. We accept production according to all customer needs for bags with a variety of materials, and colors,…
Contact Info:
【L'ECO】An Van Thanh Manufacturing Trading Company Limited
Hotline + Zalo: 0988647152
Website: https://tuivaimoitruong.com
Email: info@leco.com.vn
Fanpage: https://www.facebook.com/TuiVaiKhongDetLeco
Youtube: https://www.youtube.com/@lecobag1895
Address: 70 Nguyen Van Tao, Long Thoi Commune, Nha Be District, Ho Chi Minh City.