TET HOLIDAY GIFT BAG 2021
We Vietnamese people always have a tradition of hospitality. On special occasions like Tet, we often have the custom of giving gifts and giving each other good wishes. And with gifts, it is indispensable for Tet gift bags, New Year gift boxes, it will partly help us show our love to recipients.
Luxurious and elegant Tet gift bags take away, the value of the gift inside is also increased, the gift bags carry the message and intentions that businesses want to send to customers.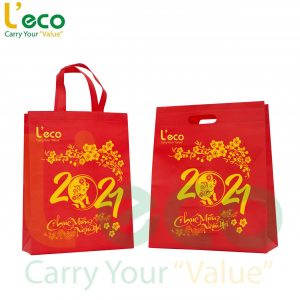 Why L'eco said that, because Tet gift bags are designed specifically for businesses. Besides our own design. We also have many colors for businesses to choose from. L'eco believes in you, will create a product that is both mentally valuable with the creative ideas you want to send to customers, and honors your gifts.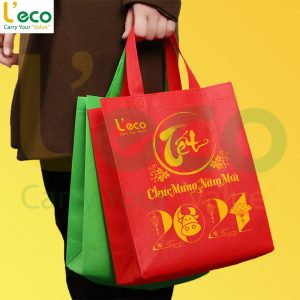 Each business bag can print logo, company information, imprint a strong impression on recipients and help them differentiate your brand from the brand of others.
New Year 2021, Tan Suu is coming to contribute to retaining the Vietnamese culture, L'eco deployed new Tet gift bags, new designs and designs for businesses. With the desire to bring many benefits to customers.
Please contact us by phone 0988.647.152 or mail: info@leco.com.vn