Impressive design tips on canvas bags
Canvas bags are one the practical and cost-effective advertising tools. So today, many businesses and stores choose this bag to MKT directly for their stores and businesses. To be able from an ordinary bag can make a promotional bag. The important thing is the impressive designs on canvas bags. So the design tips on how to turn this canvas bag into an advertising tool.
First, Help identify the brand of the business, the store.
Suppose you are aiming to increase your brand awareness. You can share core information like name, logo, contact,… . From there, when designing the bag, it will create a special message and spread the brand to many people.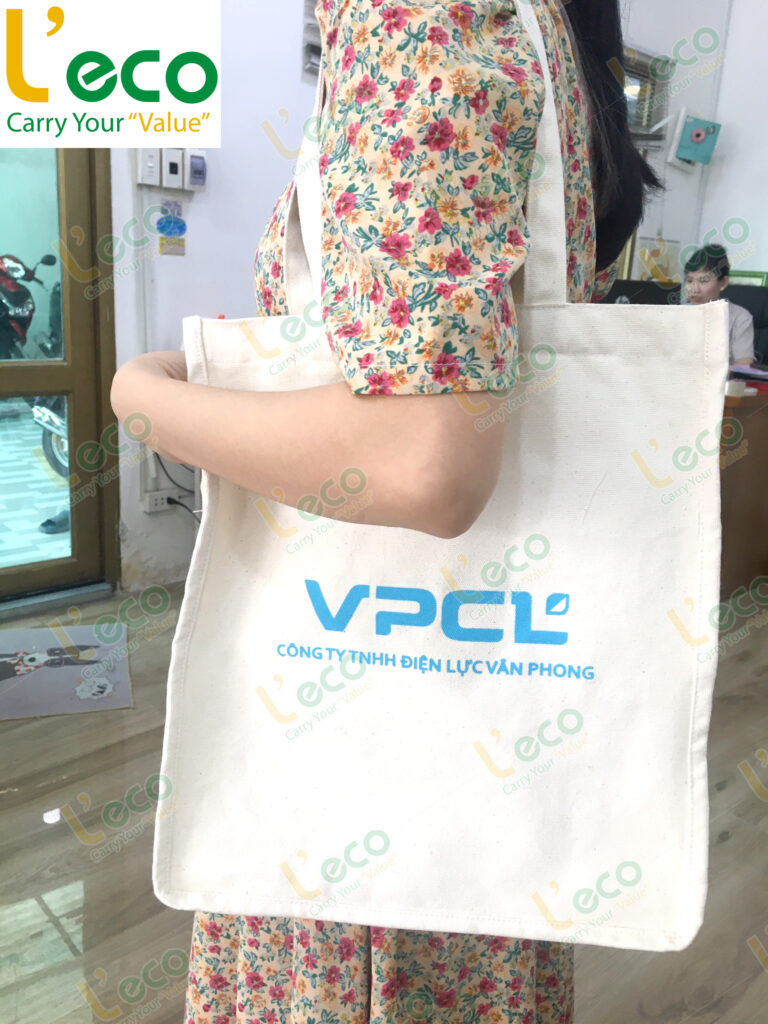 Second, Short Message
This is suitable for facilities that are carrying out programs and conferences. Wanted through that to leave an impression on the participants. Try to make it as clear and simple as possible so as not to mess up your design.
Through that, the person receiving the information through the bag will clearly understand the messages you convey, leaving a deep impression on everyone.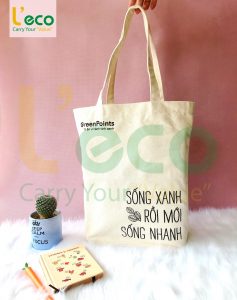 Third, Trade Promotion
This helps you to find sales opportunities through using the bag for promotional activities, displaying items, and introducing goods,… This activity will support the business operation of the business more efficiently. That is why the design on the canvas bag should clearly state the products and services your business is doing.
Fourth, Color Selection
Color is also an important factor to make your bag more impressive. Everyone has control over what people can see. Therefore, to attract more customers, you should choose outstanding and appropriate colors. To attract attention, you can use your brand colors to make the bag stand out.
Create a design with true colors that attract viewers without creating clutter in the design. So pay more attention to color on your canvas bag design.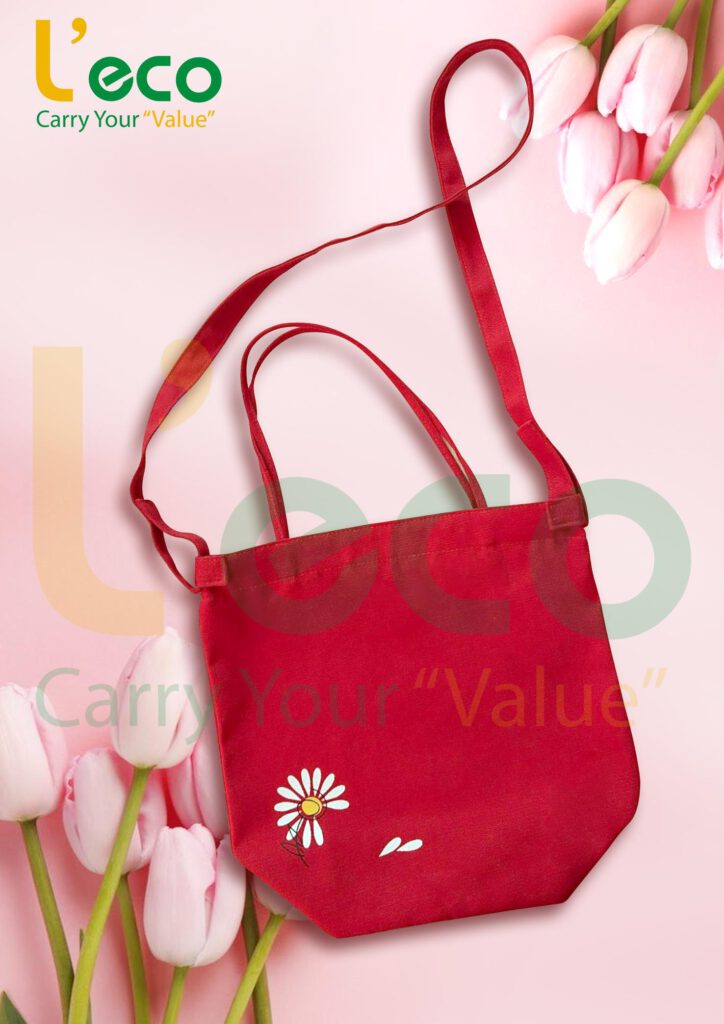 Fifth, the Image and Typography you want to convey
Along with a simple message you combine it with an impressive image on the bag. It will help increase the effectiveness of advertising many times. These images must be impressive and appropriate, avoiding offensive to viewers. Therefore, not only increases the brand but also affects its brand.
And use gentle or subtle typefaces to match your brand and logo. Help the bag become harmonious, making a strong impression on the viewer. But you must remember that your customers will not have the patience to read all the information you want to convey. Instead, you have to design up for the full bag, avoiding too much boring content. Make sure it only takes one glance to keep them in mind.
Finally, make sure all the information and what you're trying to convey is fully present on the bag. And they are interconnected, making it easy to remember and understand all the content through your design.
L'eco hopes the information will help you in creating impressive canvas bag designs. If you no longer have comments and questions about canvas bags, you can contact us through the information below.
*** An Van Thanh Production Trading Co., Ltd  ***
Specializes in supplying and manufacturing canvas bags according to customer needs. With 14 years of experience in manufacturing and exporting canvas bags. L'eco can meet all your bag needs for businesses and shops. Ensure product quality and create a reputation for businesses.
Our bag products include:
+ Non-woven bag
+ Canvas bag, dad
+ Polyester fabric bag
+ Jute bag
+ Laminated PP bag
+ Vest bag
+ Cosmetic bag
+ Bedding bag
+ Wine bag
+ Gift bags, conference bags, events
+ New Year gift bags, Tet calendar bags,…
All of our products are manufactured according to the needs of our customers. Helping customers get the most impressive and satisfying products. L'eco always focuses on the values ​​of life and the environment to join hands to protect the beloved environment.
Please contact us through
– Hotline: 0988.647.152 – 0903.696.477
– Mail: info@leco.com.vn
– Workshop: 70 Nguyen Van Tao, Long Thoi Commune, Nha Be District, HCMC.
– Learn more at Fanpage: Non-woven bag – L'eco
– Tumblr: Canvas Bag