Instructions for customers who first order non-woven bags should test how?
If this is your first time ordering a non-woven bag, the instructions below cannot be ignored. This is how you can test your nonwoven bags ideally.
It is known that non-woven bags are no longer strange to everyone. Bags appear a lot when the demand for eco-friendly bags is increasing. Besides, many businesses and stores use them as a brand promotion channel. Therefore, the market for non-woven bags has exploded and is highly sought after. Based on the needs of consumers, the day bag production base also developed. That, in turn, makes it difficult to choose and not know how to put or check the bag. So the following guidelines will help you in part in checking your bag.
First, you have to check their overall appearance such as stains, tears, or not. If the bag doesn't tear it's a good indication of its durability.
Second, you must double-check your print content. Because this is the way for businesses to spread more. If you do not broadcast false images and information, it will adversely affect your brand recognition.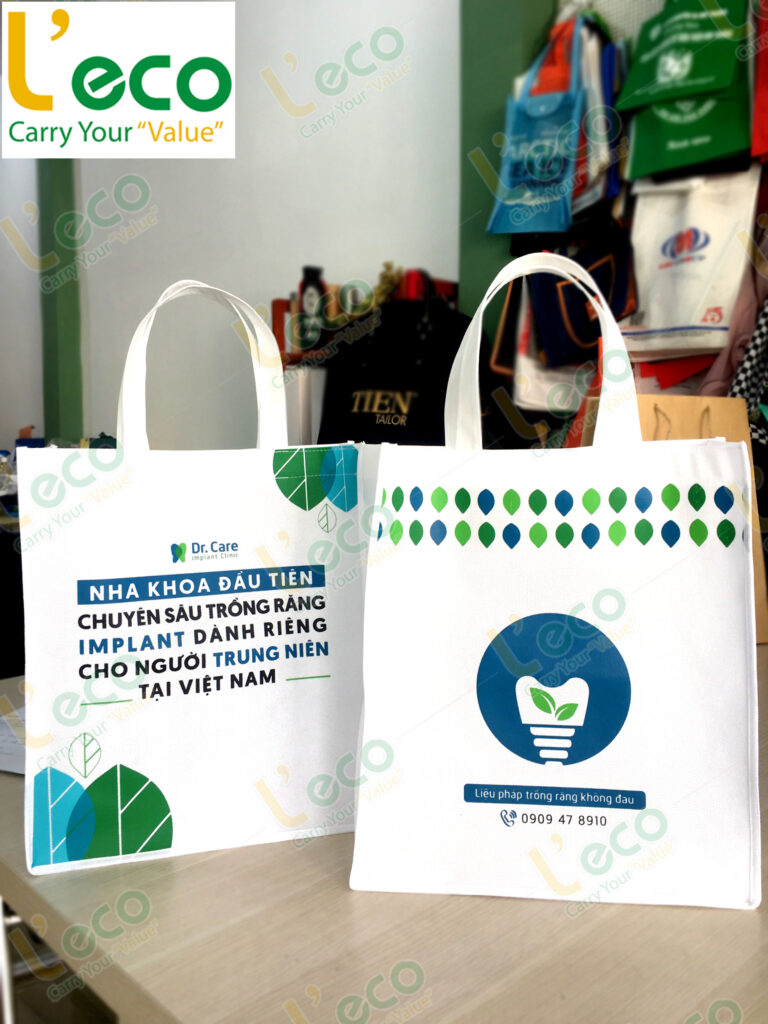 Third check color and printing. Please check if the bag color is right for your needs. Check that the printing is clear and not smeared or faded.
Fourth, check whether the seam of the bag or the seam of the bag is tight if it is not open.
Fifth, check the handle of the bag for loose and secure. Avoid letting the handle break when in use.
Sixth, test the bearing capacity of the bag. Before you receive the products will be advised as to how much they can withstand. Please use that number of kilograms to test them.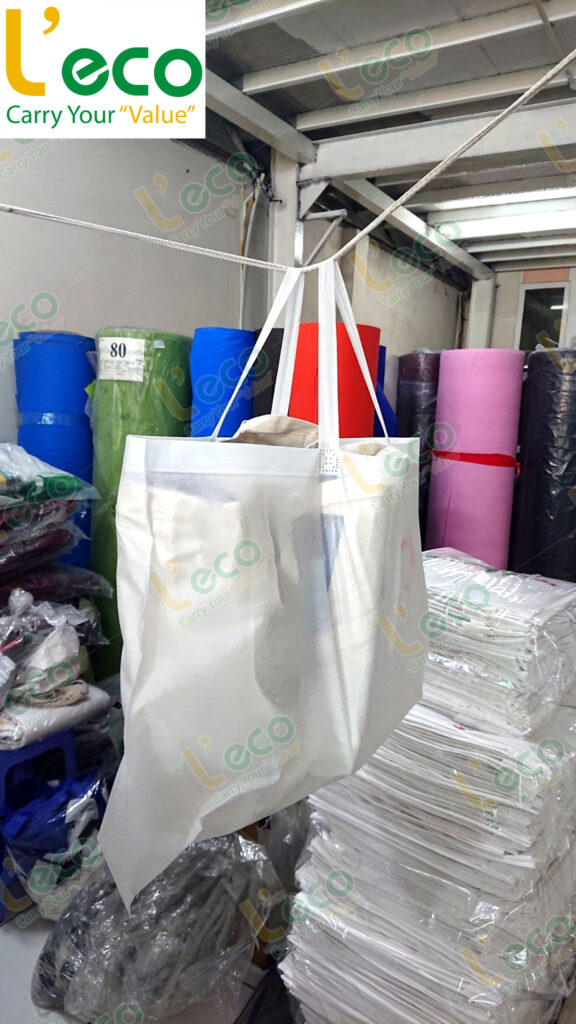 The above steps can help you to test the product in a basic way and evaluate its quality. If there are any problems, you can contact the manufacturer or supplier for assistance.
---
If you want to find a factory to sew non-woven bags according to your needs. Check out our tailor shop.
An Van Thanh Trading Production Company Limited – L'eco
Specializes in providing eco-friendly bags such as non-woven bags, canvas bags (burlap bags), jute bags, polyester bags, and gift bags,…
*** See more products at: tuivaimoitruong.com
Address: 70 Nguyen Van Tao, Long Thoi Commune, Nha Be Dist., HCMC
Email: info@leco.com.vn
Website: www.TuiVaiMoiTruong.com
Hotline: 0988 647 152
Learn more at Fanpage: Non-Woven Bags – L'eco