LAMINATED BAG- TET SHOPPING
According to statistics, shopping needs on the occasion of Tet a lot. Because everyone is busy preparing the necessities for the coming New Year. So a PP lamination bag for Tet shopping is essential.
Why dare to affirm that laminating PP bag is a preeminent one for shopping on Tet holiday?
First, the PP laminated bag can weigh all other bags by weight. When the bag can carry a weight of up to 10kg, that other bags can't.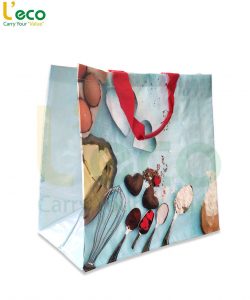 Second, laminating PP is not only durable, but also extremely waterproof. When the forehead is outside a protective film.
Third, laminate PP bags can easily print any image you like.
Fourth, laminate PP bags are biodegradable and reusable many times. When using, the bag just needs to be washed and can continue to use.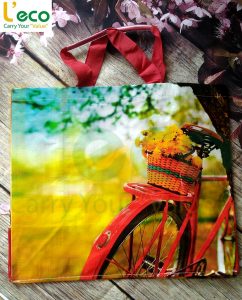 So laminating PP bags are essential for shopping in this Tet holiday
Need a sewing factory with PP membrane bag according to demand.
Please contact us Hotline: 0988.647.152 -0902.797.239 Mail: info@leco.com.vn