Mid-Autumn Festival gift bag
Mid-Autumn Festival 2022 has arrived, have you prepared this mid-autumn gift bag? If not, please refer to the mid-autumn bags we have made for customers this year.
With the goal of meeting everyone's needs. L'eco focuses on producing cloth bags for mid-autumn gifts according to customer needs. Help our customers come to us with the most satisfaction possible.
Mid-Autumn Festival bags or Mid-Autumn gift bags are the most searched products in this August season. Because this is the time when everyone is busy preparing for traditional holidays in Vietnam. Giving gifts, giving moon cakes is an indispensable activity and it becomes a good culture. Most consumers when going to buy moon cakes as gifts or gifts for friends are impressed by the beautiful packaging. Therefore, many mooncake manufacturers have now used this gift bag to attract and stimulate the shopping needs of customers.
A  non-woven bag containing mooncakes with a box-shaped design, and balanced and beautiful straps. Or the box-shaped bags with handles create an impressive highlight. And on the bag's surface, there is a cake brand and a meaningful message that will make it easier for you to promote your store's image.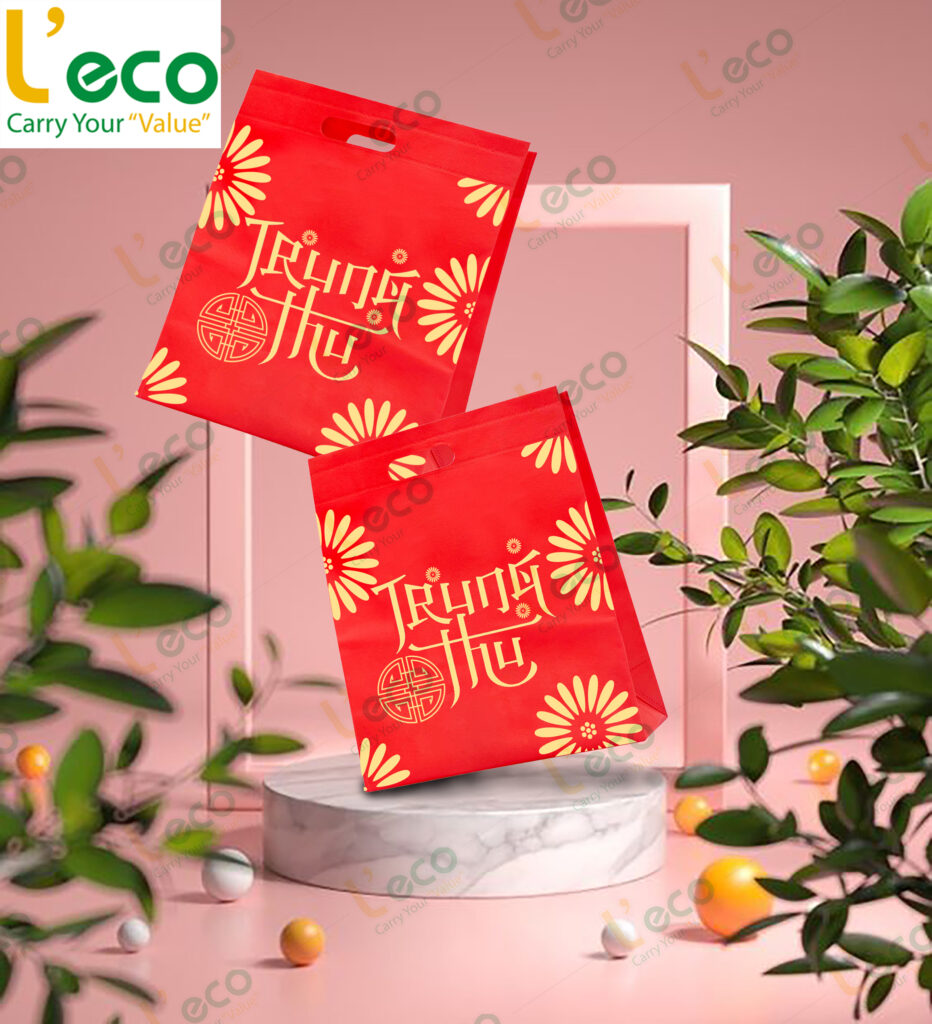 It's not just mooncake companies that use this bag. But businesses also need to order cloth bags for moon cakes to give to employees and customers during this Mid-Autumn Festival. That is the reason that the demand to order this cloth bag during the Mid-Autumn Festival is increasing in our country.
Size selection is also very important. Therefore, you should determine the size of the moon cake box before choosing the bag size. You should not choose a bag that is too tight to hold the cake or when the recipient tries to get it, it will make them feel more frustrated. You should also not choose a bag with a large size that will make the bag sloppy and unbalanced.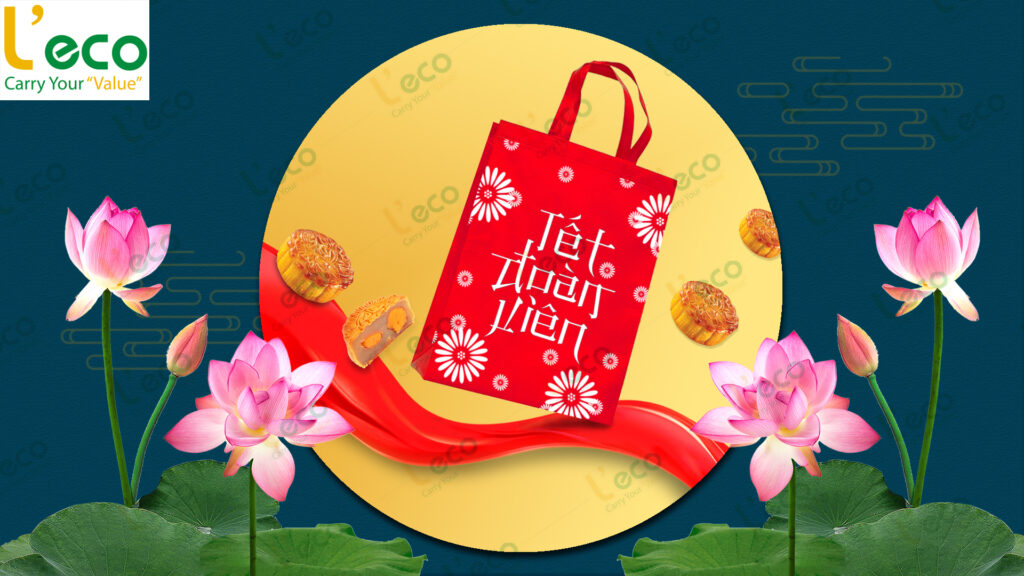 A bag that works best is one that is custom-made to your desired size. From there, it will make an impression on the recipient and the efficiency will also increase a lot. To find out more information and produce bags according to your needs, you can refer to the information below.
---
*** An Van Thanh Production Trading Co., Ltd – L'eco ***
Specializes in supplying and manufacturing canvas bags according to customer needs. With 14 years of experience in manufacturing and exporting canvas bags. L'eco can meet all your bag needs for businesses and shops. Ensure product quality and create a reputation for businesses.
Our bag products include:
+ Non-woven bag
+ Canvas bag, dad
+ Polyester fabric bag
+ Jute bag
+ Laminated PP bag
+ Vest bag
+ Cosmetic bag
+ Bedding bag
+ Wine bag
+ Gift bags, conference bags, events
+ New Year gift bags, Tet calendar bags,…
All of our products are manufactured according to the needs of our customers. Helping customers get the most impressive and satisfying products. L'eco always focuses on the values of life and the environment to join hands to protect the dear environment.
Please contact us through
– Hotline: 0988.647.152 – 0903.696.477
– Mail: info@leco.com.vn
– Workshop: 70 Nguyen Van Tao, Long Thoi Commune, Nha Be District, HCMC.
– Learn more at Fanpage: Non-woven bag – L'eco
– Tumblr: Canvas Bag