More fashionistas are falling in love with this trendy jute bag.
The effort to reduce plastic and nylon waste is no longer a mere concept; rather, it is gradually becoming a lifestyle for many young individuals today. This shift is driven by an increasing awareness, particularly among young people, of the severity of the detrimental effects associated with plastic and nylon products. Consequently, eco-friendly products have emerged as a popular choice for the younger generation. Notably, stylish jute bags are among the most coveted items.
Featuring a classic design and lightweight construction, these bags excel in efficiently storing personal belongings. Typically, designs as straightforward as this might be deemed monotonous and suitable only for basic outfits such as casual clothing and jeans. However, to ensure versatility and widespread applicability in daily life, jute fabric bags can complement a wide range of outfits and fashion combinations. Furthermore, jute bags exhibit inclusivity, being indifferent to factors like gender or age.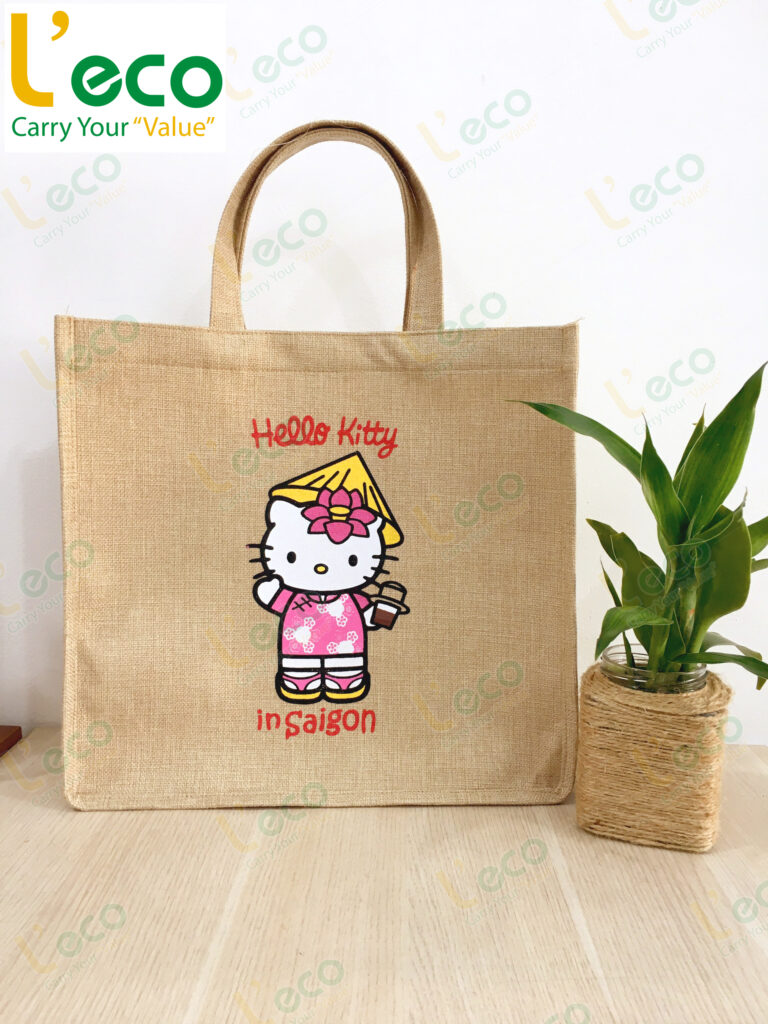 Up to now, their HOT level has not decreased. Canvas bags are always the top choice product for many people. Especially used during my travels. Therefore, many fashionistas have raved about and hunted for a bag like this.
Based on their level of love, many stores and businesses choose this product as a gift. Because it can both promote environmental protection and bring shining and advertising value to businesses. Through handbags, you can build a reputable image store and business for users.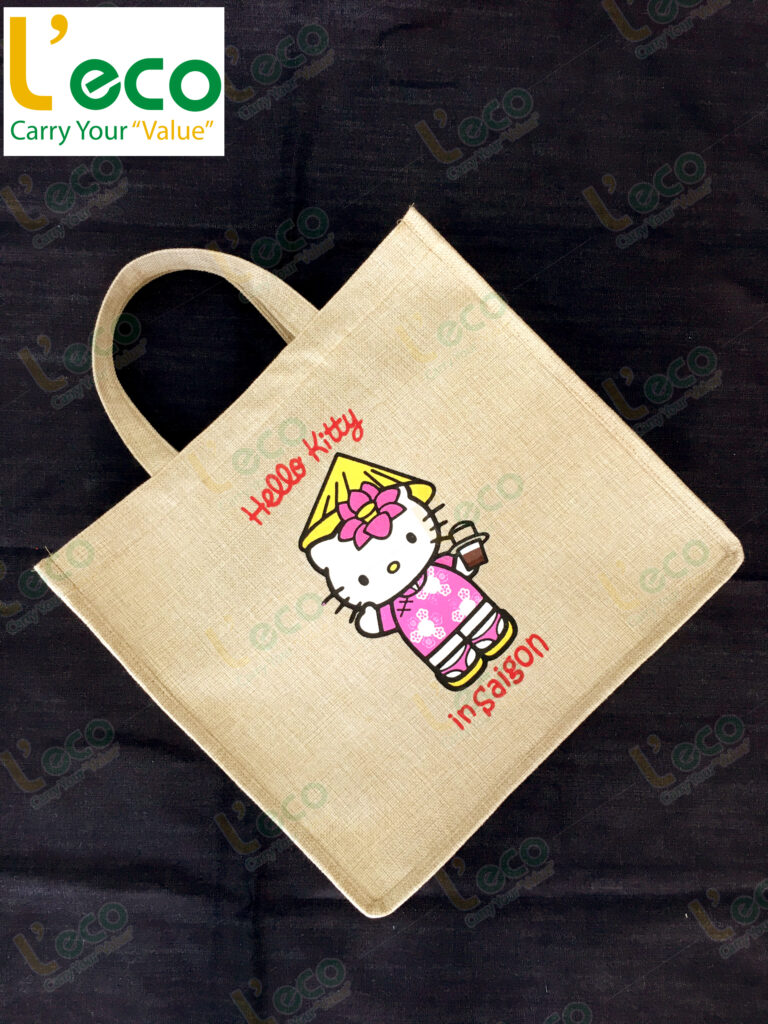 Therefore, shops and businesses need jute bags printed on demand. Please contact us, a facility that produces fabric bags according to your needs in Ho Chi Minh City. We accept production according to all customer needs for bags with a variety of materials, colors, etc.
Contact Info:
【L'ECO】An Van Thanh Production and Trading Company Limited
Hotline + Zalo: 0938.319.886
Website: https://tuivaimoitruong.com
Email: info@leco.com.vn
Fanpage: https://www.facebook.com/TuiVaiKhongDetLeco
Youtube: https://www.youtube.com/@lecobag1895
Address: 70 Nguyen Van Tao, Long Thoi Commune, Nha Be District, Ho Chi Minh City.