New Year gift bags 2023
Swallows fly back excitedly signaling to us that a new year is coming. This is also the time when people start preparing Tet gifts. It is because of this that businesses, companies, and organizations choose 2023 Tet gift bags to make gift bags. This is considered a gift for its customers, partners, and employees. Has accompanied the business throughout the past year. It is more meaningful when the gifts are placed in cloth bags with a Tet atmosphere.
The cost of printing bags is often the top concern of many customers. Because the cost of printing in large quantities also costs businesses a lot. Therefore, you will want an affordable and suitable canvas bag printing price. The bags are manufactured from high-quality non-woven fabric, contributing to the packaging's luxury, fashion, and class value. For gift bags for Tet 2023, the surface is very delicate designs.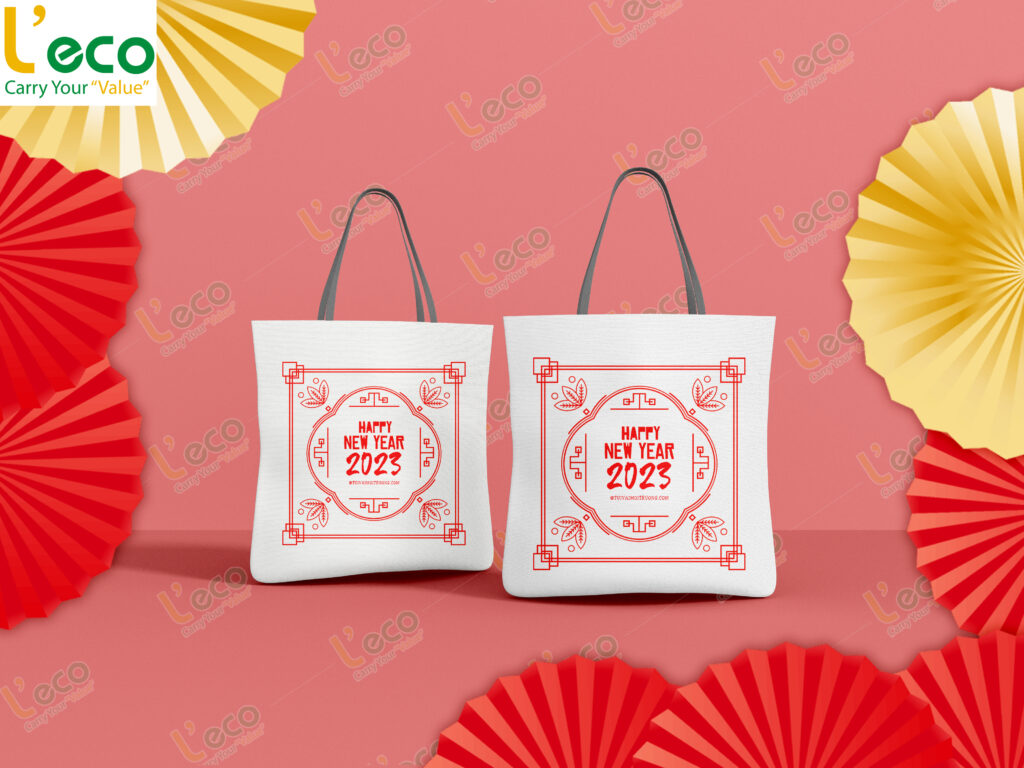 Unlike other bags, non-woven bags for Tet gifts have more distinctive features that customers need to pay attention to:
– Design: the bag designs often bring the style and atmosphere of the Tet holiday. Bring everyone the excitement as well as stand out.
– Color: along with the design, the selection of the appropriate color for the Tet holiday. With many years of experience in making Tet gift bags for customers. The main colors commonly used are red, yellow, orange, and blue. In addition, customers can also choose other bright colors to highlight this bag.
– Content: bags will often be printed with the company's logo and brand. So the bag not only makes an impression but also spreads the brand to everyone.
– Non-woven fabric in many different quantities. Depending on the requirements of the customer, we will choose the appropriate material.
New Year gift bags 2023 made from non-woven fabrics are both environmentally friendly and reusable. Help the image of the business remain in the customer forever.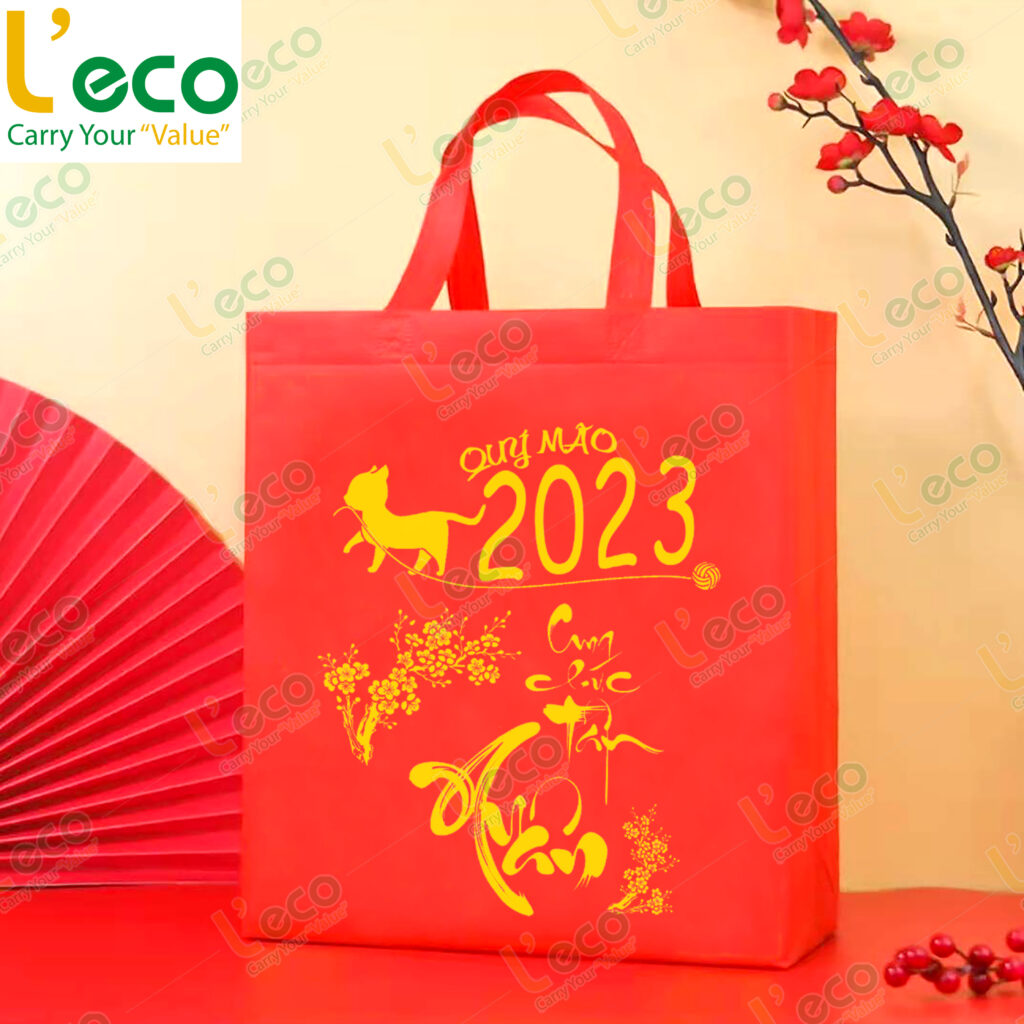 In short, using non-woven Tet gift bags is a wise choice for businesses. When you want to send it to employees, customers, partners, etc., express your sincere intentions to those who have been with you during the past time.
Just visit the fan page: L'eco non-woven bag and www.tuivaimoitruong.com, you will be able to consult hundreds of luxurious, stylish, and very branded Tet bags.
Please contact us via phone number 0988647152 – 0903696477
or email: info@leco.com.vn