CALENDAR BAGS 2021
After a busy years, lunar new year is family reunion. In Vietnamese culture, lunar new year is indispensable for gifts and calendar is considered a precious gift in the new year. From here, the non-woven bags containning calendars are also chosen by many businesses to express their wishes to customers, friends and partner.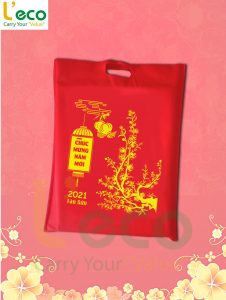 The non-woven calendar bag is not only intended for simple storage, but also contains many advantages
– Calendar bags are not only beautiful but also contains wishes for health, happiness, luck and prosperity…
– Calendar bags are also an effective marketing method. Because of printing information, company logo on the bag to help spread company brand.
– Calendar bags are designed varied from apricot blossom, peach blossom, parallels to buffalo,…..So every can choose freely.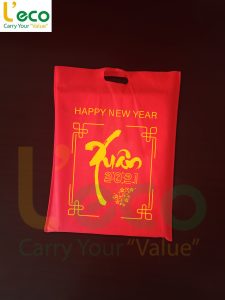 Environment-friendly, comfortable are two outstanding advantages of non-woven bags.
Customers are looking for a prestigious and quality production unit, please contact us
AN VAN THANH TRADING PRODUCING COMPANY LIMITED
Email: info@leco.com.vn
Hotline: +84 988647152