CHOOSE A GIFT BAG FOR LOVE TET HOLIDAY
Inheriting the Vietnamese tradition every Tet occasion, people often exchange valuable gifts in spring. Gifts carry wishes and good luck for a new year.
Depending on needs, people choose different gifts to give. To contribute to the luxury and meaning, many businesses, organizations and friends choose a suitable gift bag for themselves.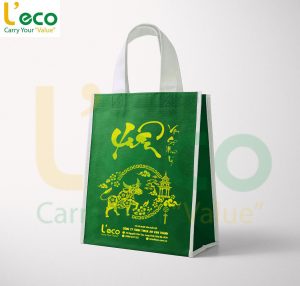 A New Year gift bag mat carries a message to the giver. Making gifts more precious than ever.
Currently on the market there are many different bag designs. But in how to choose a suitable bag for yourself, L'eco would like to give you some tips:
– Get an idea of ​​the message you want to share in your pocket. Don't forget your company profile as a part of your marketing.
-Choose bag material to suit costs and needs. Do not choose bags that pollute the environment, when you are aiming for a flawless and impressive image.
-Choose the right size for the item you give, to avoid the bag is too big or too small.
-The color of the bag also needs to be focused to fit the company image and Tet atmosphere.
-Select the number of bags accordingly to avoid too much or too little.
-Finally, you should choose a reputable and quality garment factory that can meet your needs and desires.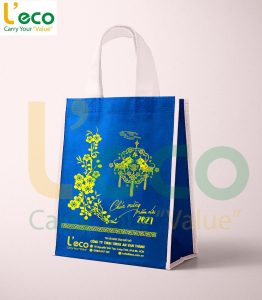 If businesses, companies or individuals are in need of choosing a suitable production place. Please contact us through hotline 0988.647.152 Ms Chang for the best advice and support. Or via Mail: info@leco.com.vn.