EXPORT OF NON-WOVEN BAGS FOR CAMBODIA MARKET
How do I meet their needs?
In order to export non-woven bags to Cambodia, it is necessary to understand their policies, quality and culture. Usually the export orders require large quantities. Therefore, sewing non-woven bags need to pay attention to the quality of raw materials, printing ink, sewing factories, professional qualifications and skills of workers.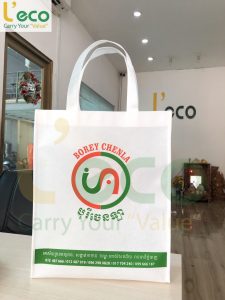 Not only in Cambodia but also Vietnam, Singapore, Japan, Korea, .. this product is often used as a packaging or a means to promote the brand. Therefore, if you want to use products with your own brand logo printed and tailor-made for your business, you must order. Only by ordering to print non-woven bags according to the requirements can we have products that are suitable for their needs and suitable for the brand of the business. With the advantages of non-woven bags and over 12 years of experience in the non-woven bag sewing field, together with a team of 7 years of experience workers. We believe that the quality will fully meet the needs of Cambodian customers.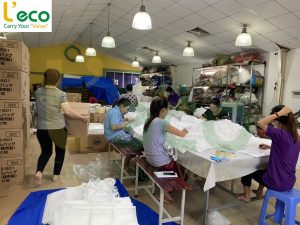 Cambodian non-woven bags are one of the export markets at L'eco and the number is increasing over the past time. We are highly appreciated by many partners and enterprises for their quality and service. The products are carefully checked before packing for the customer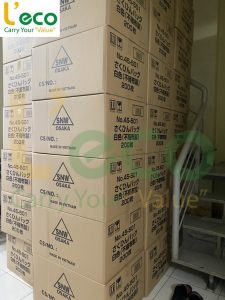 With experience working with the Cambodian market, we are committed to providing you with quality products with good cost management to have competitive prices for customers.
Please contact us
Hotline 0988.647.152
Web: info@leco.com.vn