Heat press non woven bags for product packaging, design to make a brand
According to research, it takes less than 5 seconds for a business's brand to impress customers. And it takes about a third to make product decisions based on packaging design. Therefore, many businesses choose to invest more in the packaging of their products. Heat press non-woven bags are the product packaging that many businesses choose.
Heat press bags from a marketing perspective are a form of static communication, conveying a brief and complete message. Thanks to advertising, it is easy to reach customers, and create attraction and purchase decisions of customers.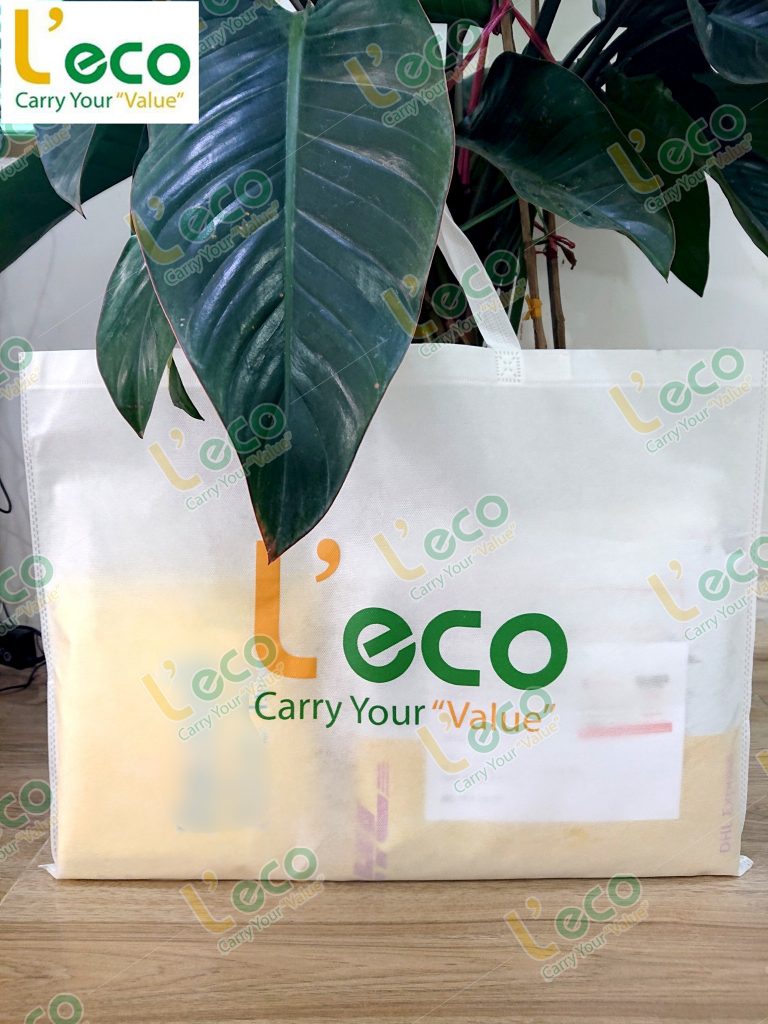 Heat-laminated bags contain products, besides prevent the product from being strongly impacted from the outside. Besides, heat-laminated bags make moving easier, bringing clear messages to consumers. Because this is an opportunity to reach directly to customers.
Many studies show that 20% of consumers are very satisfied with packaging designs. Because this helps them easily identify and understand the information. But there are many types of packaging on the market that can affect the environment. Therefore, a heat-laminating bag made from non-woven fabric will be the ideal product. When the bag is environmentally friendly and does not cause much impact on the environment.
Because a friendly packaging will be a plus point and attract more customers. Especially in a period of serious environmental pollution like today.
For a thermoformed bag that's right for your business. L'eco garment factory has a service system to serve customers to make bags according to their needs. From color, size, design, and printing. We all follow the needs of the business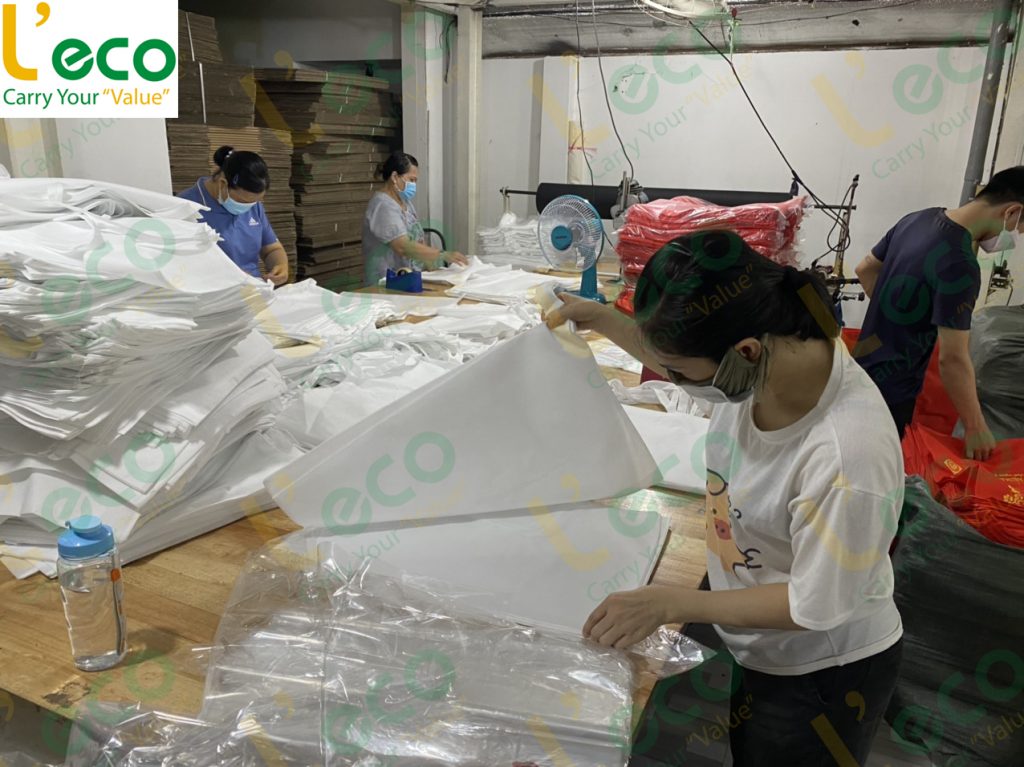 Therefore, if you need a marketing heat press bag, please contact L'eco garment factory to receive a lot of advice and support.
Hotline: 0988.647.152 – 0902.797.239
Mail: info@leco.com.vn
70 Nguyen Van Tao, Long Thoi Commune, Nha Be, HCMC