NON-WOVEN BAGS CHECKING BEFORE EXPORT
Trading with Japanese
Take advantage of tax incentives after Vietnamese-Japanese was implemented, many companies in textile and garment industry have been rapidly searching the market and strongly promoting export non-woven bags to Japan.
Japanese is considered to be a very potential market for Vietnamese garment industry. Especially in recent years, the technology of non-woven bags for exporting has developed in Japan, Europe, and America… Environmental protection products are in the strategy of developing exported to Japan. Non-woven has been identified as a great opportunity for businesses to further expand their export doors to this prissy market.
Non-woven fabrics
Non-woven fabrics are biodegradable, environmentally friendly fabrics. This is an innovative product, more outperforming than the normal fabrics, other materials about durability, elasticity, aesthetic and waterproof, heat resistant… Non-woven fabrics widely used in various different industries: medical, mask, anti-bacterial blanket… In construction, non-woven fabrics are used to produce moisture proof, acoustic panels… In daily life, non-woven fabric materials are used for making blankets, cushions, labor protective clothing…
Non-woven bags quality checking process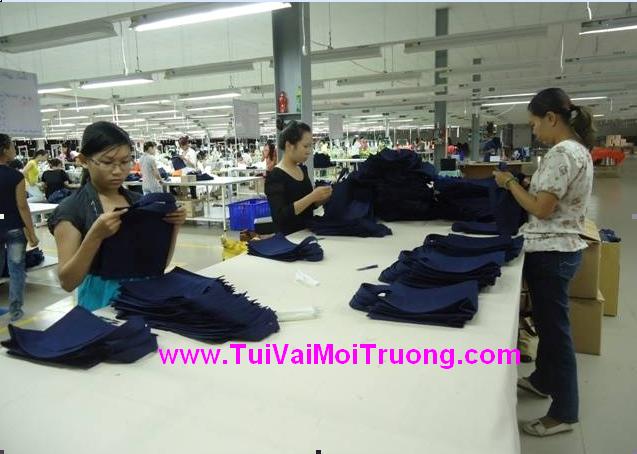 Specializes in manufacturing items such as eco-friendly non-woven bags, PP non-woven bags, gift bags and high-grade bags for export.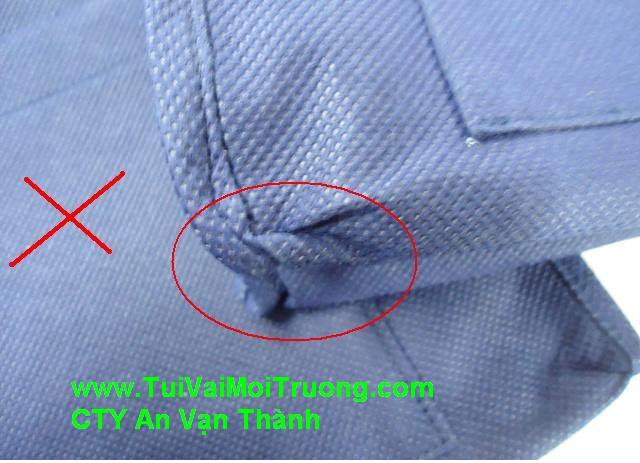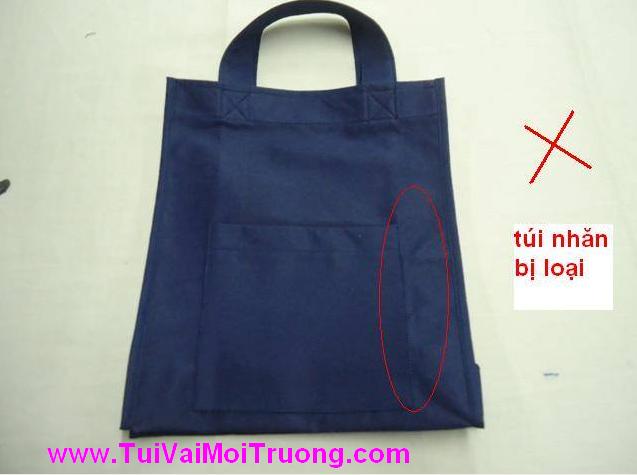 Along with a team of highly qualified workers and a clear, specific consultant to provide our customer the best products with the best quality.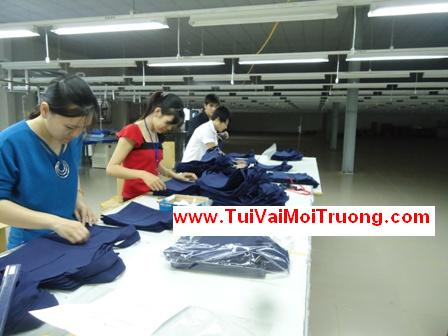 Prior to packing, each environment bag is passed through an automatic needle checking machine, this machine is accredited by organizing testing inspection and issued certification before being put into operation. Japanese and European customers require suppliers to have their own needle check process when they purchase goods before exporting to their country.
In the case of broken needle in our bag, after passing through needle checking machine, it will automatically stop and sound an alarm. If the needle is outside the bag, the machine will suck the needle into a part of the machine. If the needle is inside the bag, the worker firstly must eliminate that bag and look for the broken needle.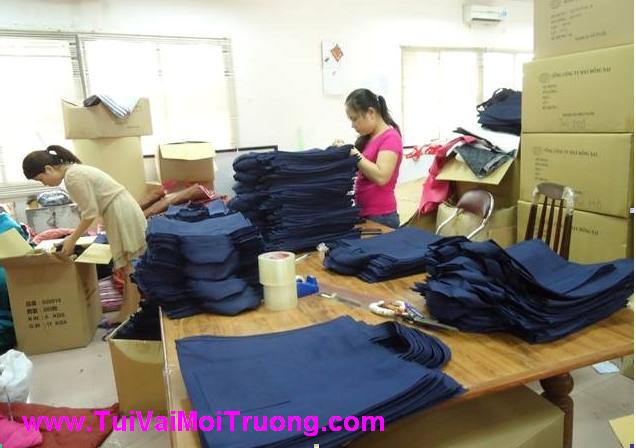 Packaging
Arrange and package the non-woven bags into carton box to prepare for delivery according to Japanese order.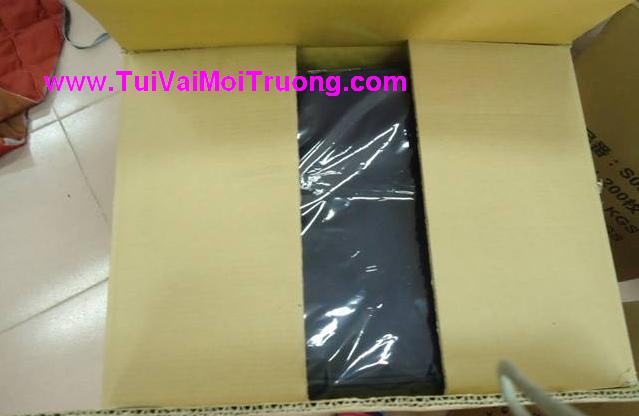 Since the beginning of the year, the company has exported non-woven handbags to Japanese and US market. Non-woven bags production are used strongly by these two market. Not only in oversea but also Vietnamese companies has ordered to use environment bags.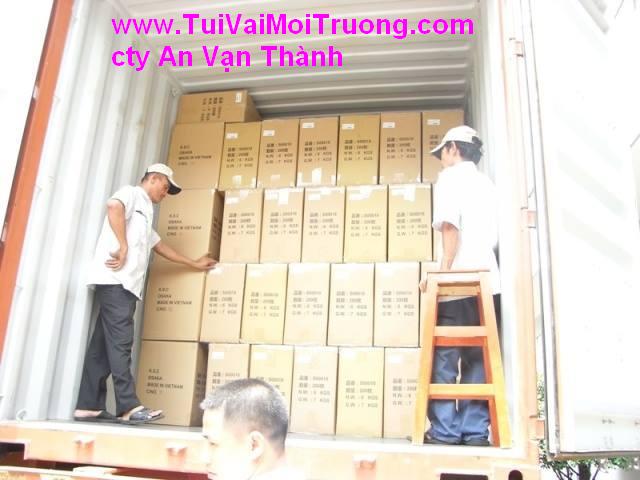 The goods are arranged following the light load map container, according to the three-level standard to avoid the case of goods falling in shipping process when transporting on the sea with the waves.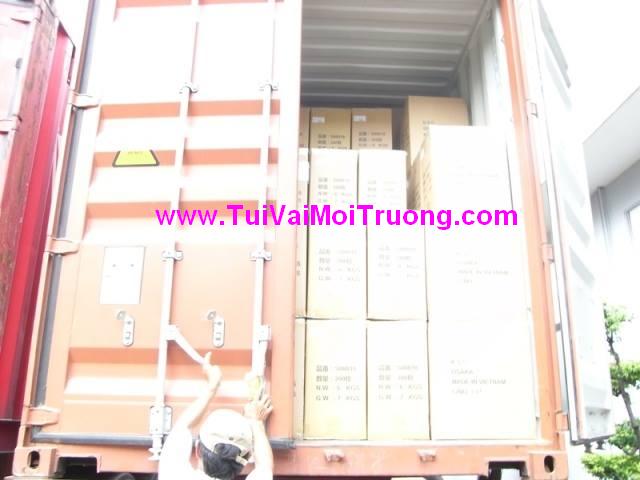 The goods will be delivered to the port for export customs procedures, checking, seal click before taking down the ship.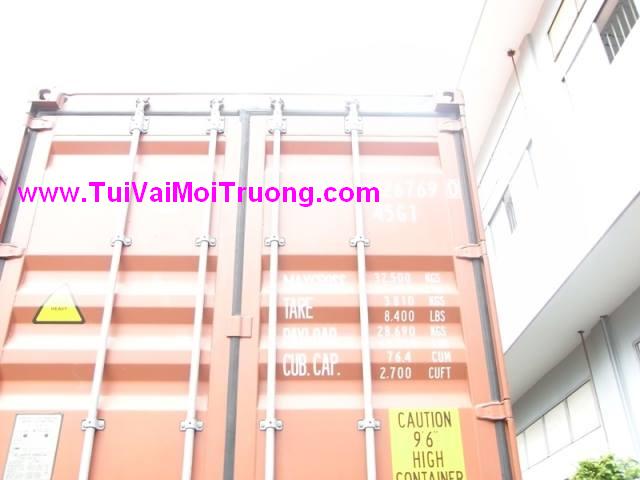 This article gives you an overview on how to check non-woven bags before exporting
We will provide more specific and detailed sharing for every checking process in the next article.
AN VAN THANH TRADING PRODUCING COMPANY LIMITED
Email: info@leco.com.vn
Hotline: +84 988647152