Non-Woven Bags Are Environment-Friendly Products
Environment-friendly and comfortable are two outstanding advantages of non-woven bags
Non-woven bags have become a craze in the fashion market right now. The product is a fashion bag and a bag containing conventional products instead of toxic plastic bags.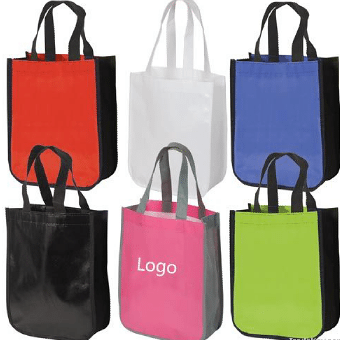 Why are called non-woven bags?
Because they are made from a fabric that does not undergo the textile process. With natural fiber materials undergo preparation, fabrication, and fiber cushioning through immediate bonding glue or by method of hot pressing to create a non-woven fabric bag without a textile process.
Some features of non-woven fabric
Decomposition time is only 2-3 years and can be reused many times.
No allergy to the human body, not affect the environment.
Bring many useful properties such as absorbent, soft, breathable, elastic, and durable.
Anti-electrostatic, anti-ultraviolet, fireproof and waterproof.
Non-woven fabric can be washed, printed on both surfaces of the product, and compounded with PE film to create waterproof products.
Based on these features, which combined to create products suitable for life
Wet towels, cold towels, diapers, … disposable non-woven fabrics.
The products of blinds, tablecloths, packages, masks in Health, …
Used as a membrane for processing food, minerals, and tea bags, …
The most popular products are drawstring backpacks, fashion handbags, gift bags from workshops, and bags for events,…
The use of non-woven bags not only enhances the brand, and promotes the product but also promotes the business to a new level.
According to the request of our customers, we can perform on many different colors and various materials. The orders with a big quantity can choose special colors.
We will support and advise customers to choose the best designs, images, colors, and sizes to help businesses develop their brands in the most effective and economic way.
Customers are looking for a prestigious and quality production unit, please contact us

AN VAN THANH TRADING PRODUCING COMPANY LIMITED
Email: info@leco.com.vn
Hotline: +84 988647152