NOW-WOVEN BAGS MARKET DURING THE COVID-19 EPIDEMIC
During the complicated epidemic disease situation, the cloth bag market in HCMC in particular and the whole country in general had many changes. As epidemic outbreaks paralyzed and adversely affected the global economy, everyone's needs gradually changed.
-Now-woven fabrics are used up for the fields of medical protective gear and mask. Therefore, the source of raw materials for the production of cloth bags is also much higher . Demand for non-woven bags decreased, but selling prices increased.
-However, in the context that Viet Nam is controlling the disease development. The economy has had  better signals and the demand for coth bags has also increased, raw material prices are also decreasing. The cloth bags market in particular and the national market in the genaral are also flourishing and the getting betteer.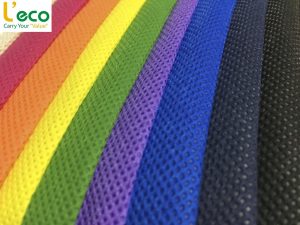 Optimization of ordering during the COVID-19 epidemic ?
Many companies for option for non-woven bags with logo printing á an advertisement. However, when the source of materials is limited, customers need to customize to suit the actual situation, some companies have difficulty choosing colors and designs, so choose a reliable supplier, for you to get the best support 
L'eco always looks forward to cooperating with and supporting customers during this period.
Please contact us
hotline: 0988.647.152
Website: info@leco.com.vn