NON-WOVEN BAGS AND GIFT CULTURE
The coming year is an opportunity for companies to offer promotions and awards to show customers' gratitude. And the frequency of appearance of non-woven bags has also significantly increased.
Why do non-woven bags receive the favor of such businesses?
Non-woven bags are made from environmentally friendly materials, do not contain harmful substances, are breathable, durable, can be used many times, and are very popular in the packaging and packaging industry.
Through design with many different designs, non-woven packaging achieves high aesthetics, outstanding colors, and utility and attracts the attention and enjoyment of customers.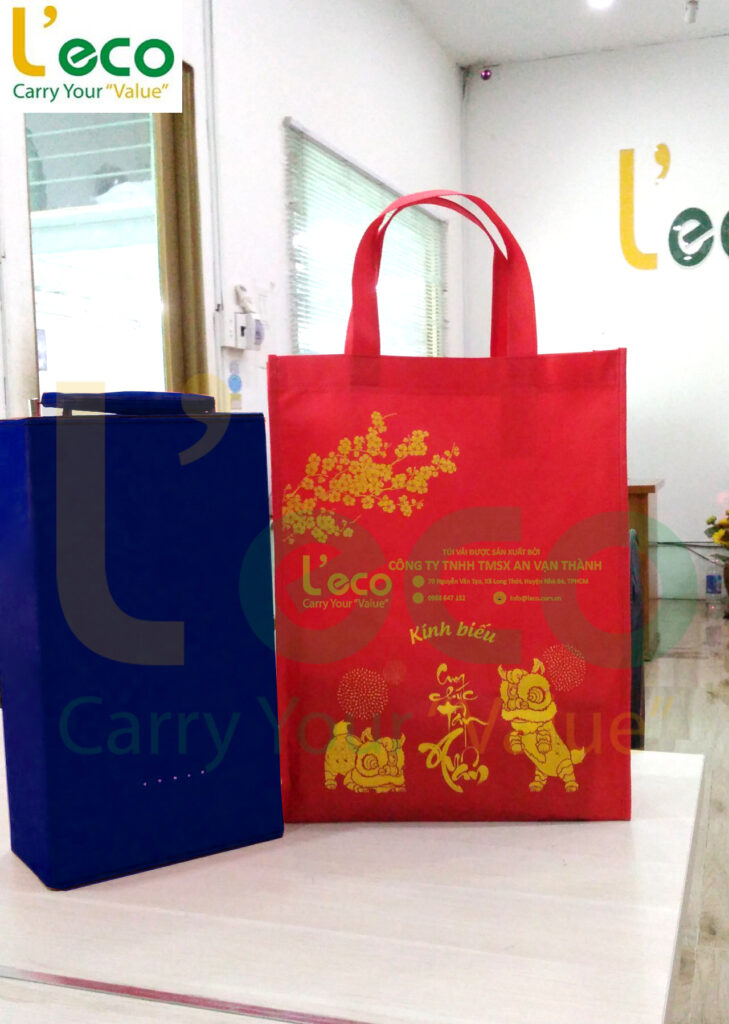 Products can be reused many times, folded and washable, printed on the surface according to designs, and images, and according to the requirements of customers. Therefore, non-woven bags are used as a very effective means of promoting images for companies and businesses.
Hand-delivered gifts for partners, customers, and consumers are the best way for you to promote your image to everyone.
Currently, suppliers of non-woven bags in Ho Chi Minh City. HCM accounts for a small amount. But, with an open market like this, it is necessary to constantly improve product quality and have the right designs to best meet the needs of customers. Eye-catching designs and clear, positive messages will win more people's hearts.
With just a gift bag outside, it speaks volumes about your gift-giving culture. So, let's show the image of a business that always puts consumers' health first by using environmental cloth bags to replace plastic packaging today.
—————————————————————————————————————————–
*** An Van Thanh Production Trading Co., Ltd – L'eco ***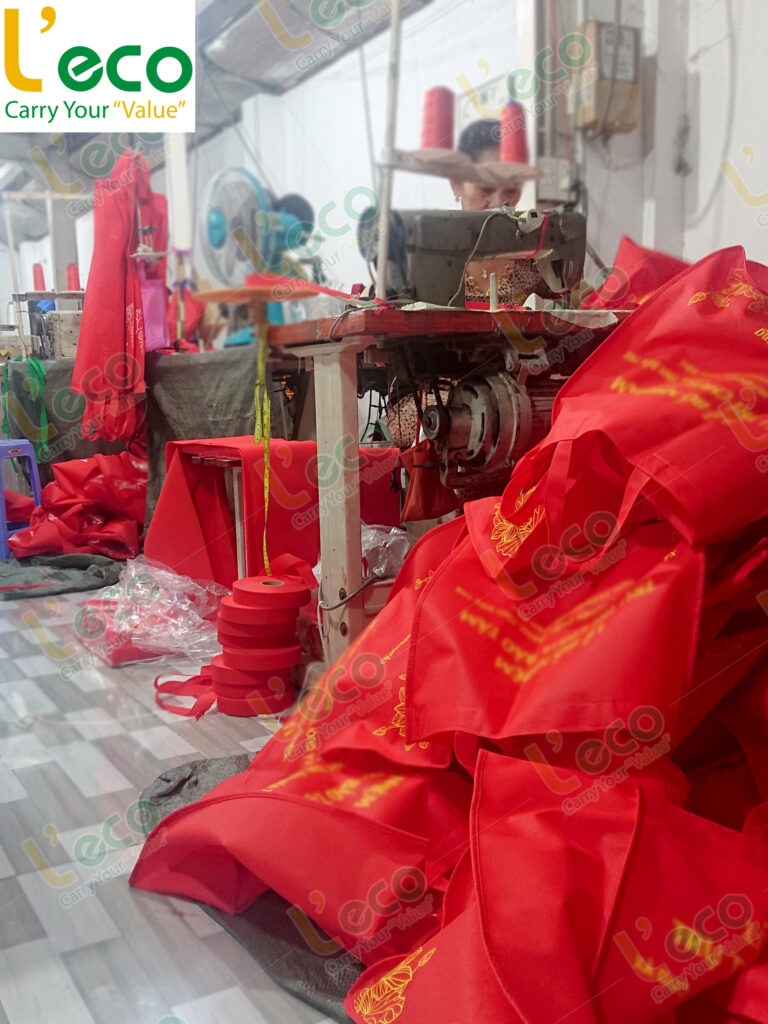 Specializes in supplying and manufacturing canvas bags according to customer needs. With 14 years of experience in manufacturing and exporting canvas bags. L'eco can meet all your bag needs for businesses and shops. Ensure product quality and create a reputation for businesses.
Our bag products include:
+ Non-woven bag
+ Canvas bag, dad
+ Polyester fabric bag
+ Jute bag
+ Laminated PP bag
+ Vest bag
+ Cosmetic bag
+ Bedding bag
+ Wine bag
+ Gift bags, conference bags, events
+ New Year gift bags, Tet calendar bags,…
All of our products are manufactured according to the needs of our customers. Helping customers get the most impressive and satisfying products. L'eco always focuses on the values of life and the environment to join hands to protect the dear environment.
Please contact us through
– Hotline: 0988.647.152 – 0903.696.477
– Mail: info@leco.com.vn
– Workshop: 70 Nguyen Van Tao, Long Thoi Commune, Nha Be District, HCMC.
– Learn more at Fanpage: Non-woven bag – L'eco
– Tumblr: Canvas Bag