Protect your investments with a garment bags
You are a business, shop dealing in high-end fashion items. You have invested a lot in high-quality clothing for your boutique. But you are having trouble preserving them for a long time. Now you must protect your investments to prevent damage and increase longevity. This garment bag will protect your assets. So how to use these bags properly and increase high efficiency.
The vest bag is the savior to solve the problems of preserving clothes. These lightweight, breathable bags help keep out dirt and external aggressors. They prevent wrinkles and creases so your clothes are clean and ready to serve customers. Properly stored in a garment bag also helps clothes stay in shape.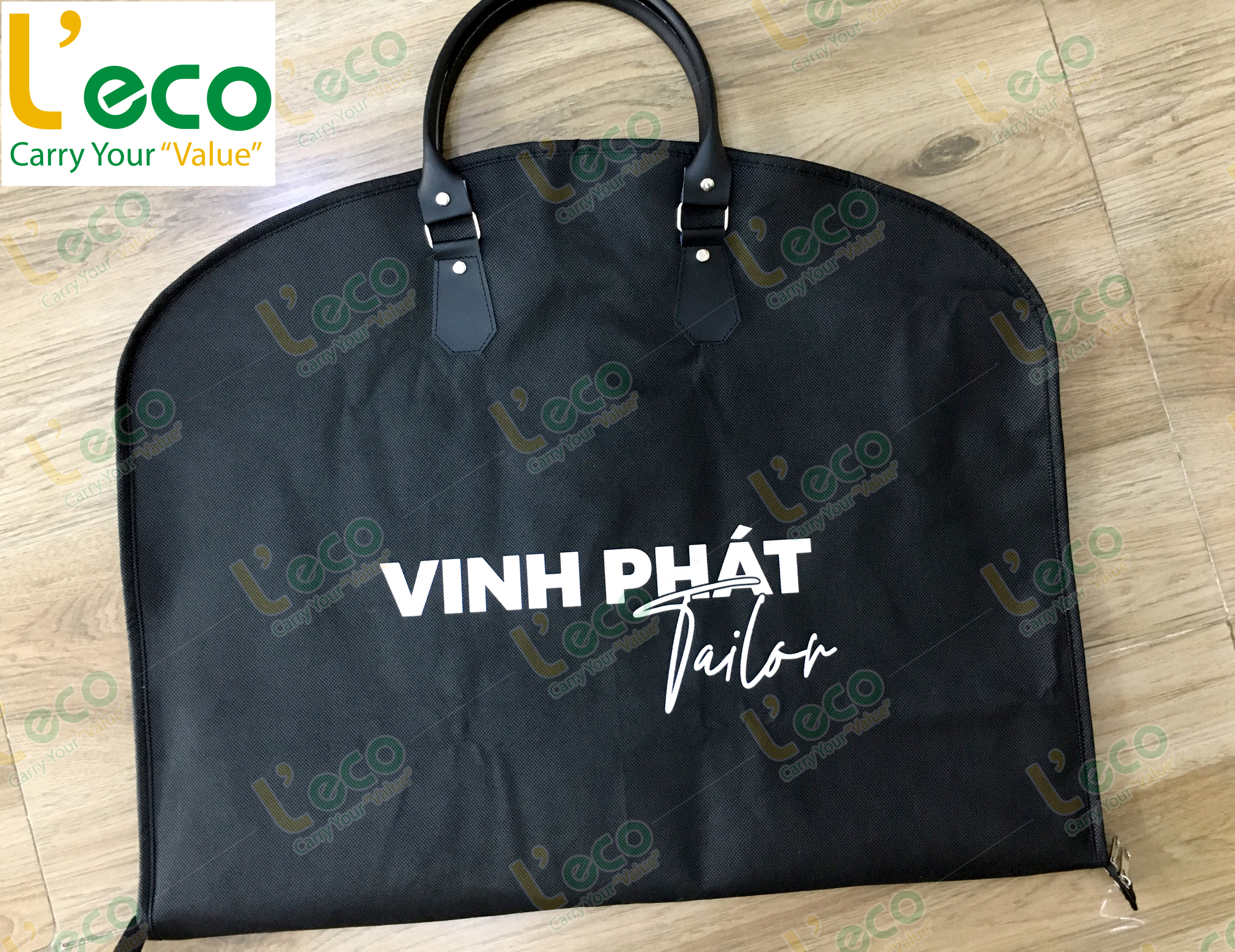 Also, using bags for seasonal outfits is essential. They are well preserved and kept in the cabinet so they will not be damaged after a period of not being used.
There are many materials on the market today to serve your needs. But did you know, these materials are also divided into 2 types: breathable and non-breathable
** The bag is sewn with breathable material.
Breathable materials that allow air to pass through such as non-woven fabrics, canvas,.. . These are ideas for preserving clothes for an extended period of time or traveling. Because the air circulates, the clothes do not get moldy and cause unwanted odors.
** The bag is sewn with non-breathable material.
Non-breathable materials are fabrics such as PVC, PU, Nylon,… These products create an airtight seal, so air circulation is restricted. When using these materials, you will be well protected from external harmful agents. But without air, the clothes you leave for a long time will cause mold. These bags are suitable for short-term storage. Or when using it for a long time, you need to add desiccant packs and check your clothes regularly.
But if you want both, we can also accommodate when combining these two materials together. When using layers of breathable fabric for the main compartment and the outer layer is a non-breathable layer. These bags provide good protection and flexibility. They are balanced for storage and portability.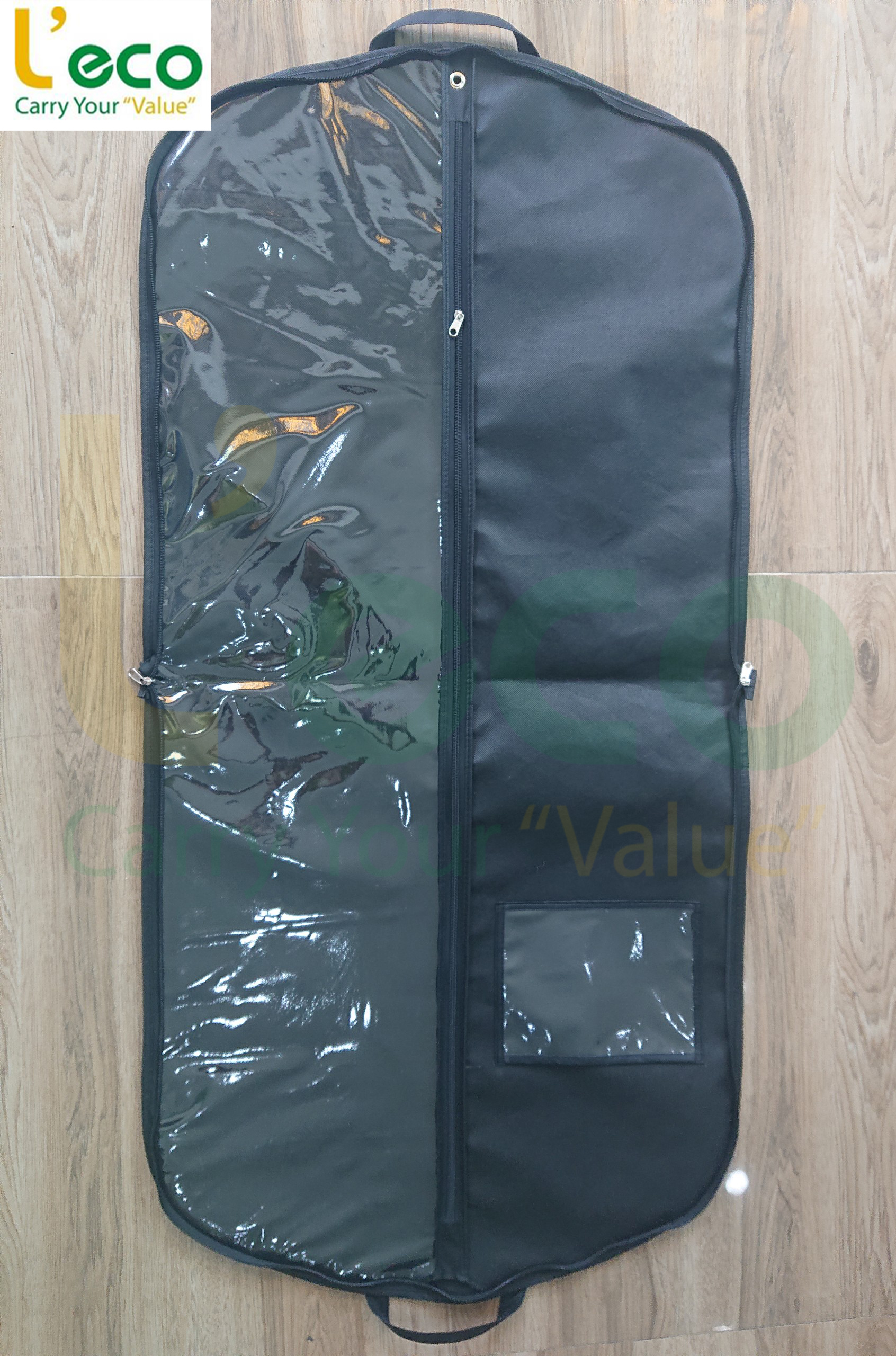 With this variety, you can choose the most suitable one for your store. Protecting expensive or precious clothing with the right bag will give you peace of mind and keep your clothes fresh and ready to wear for years to come.
Therefore, using a vest bag is an easy and affordable way to protect products and retain customers. Whether you are trading in a vest, office, formal wear, wedding dress,… Investing in a bag like this is essential. With a small cost, you will save money in the long run. And happier when customers confidently choose your store.
And reveal one more surprising thing about this bag is that you can print your brand logo on the bag. To turn the bag into a mobile advertising channel for you. So don't delay anymore, order this impressive vest bag right away.
If you do not know where to make bags, please contact us via the hotline at 0938.319.886. Or send an email to info@leco.com.vn for advice on these garment bags.