TET GIFT BAGS FACTORY 2023 ACCORDING TO CUSTOMERS' NEEDS.
The atmosphere of the Lunar New Year is overflowing everywhere. At L'eco right now, it is also filled with the Tet atmosphere. Because of the Tet gift bags, we produce this year according to customer needs. L'eco is a garment factory that sews gift bags for Tet 2023 according to demand in Ho Chi Minh City. The products are designed and printed and the number of things is made according to customer needs.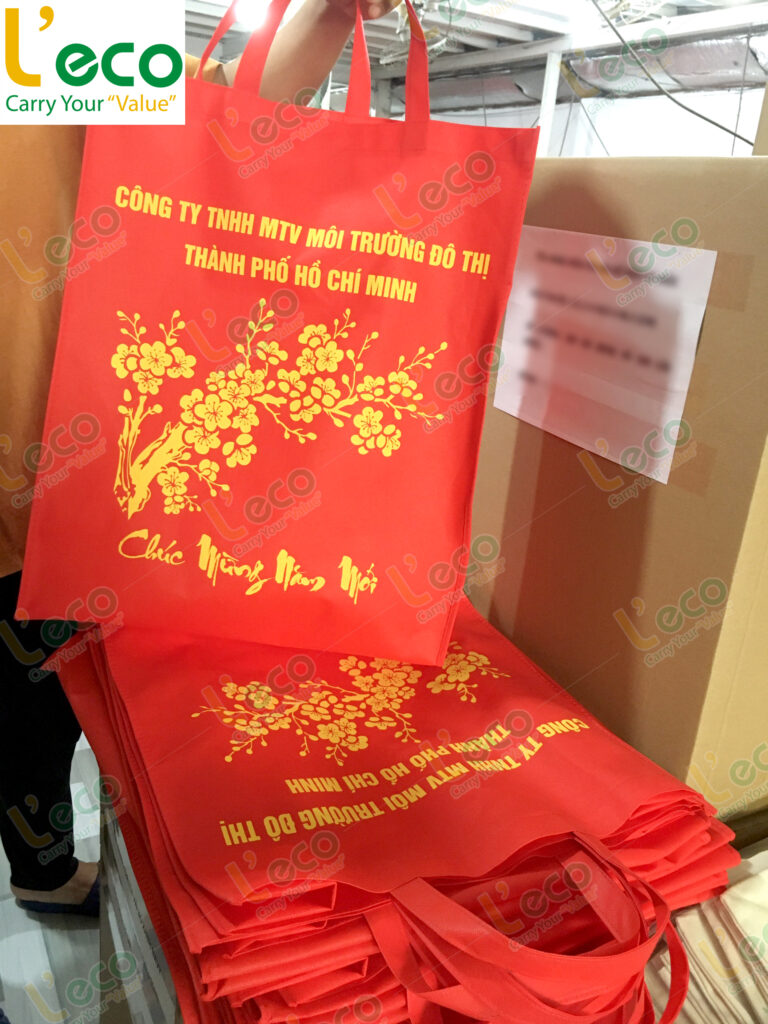 Beautiful Tet gift bags are an indispensable product every Tet to spring. The market in the last months of the year has markedly changed because the demand for the product has increased. These Tet gift bags will help businesses, and stores, .. be grateful to their partners, customers, and employees, .. for their cooperation and development.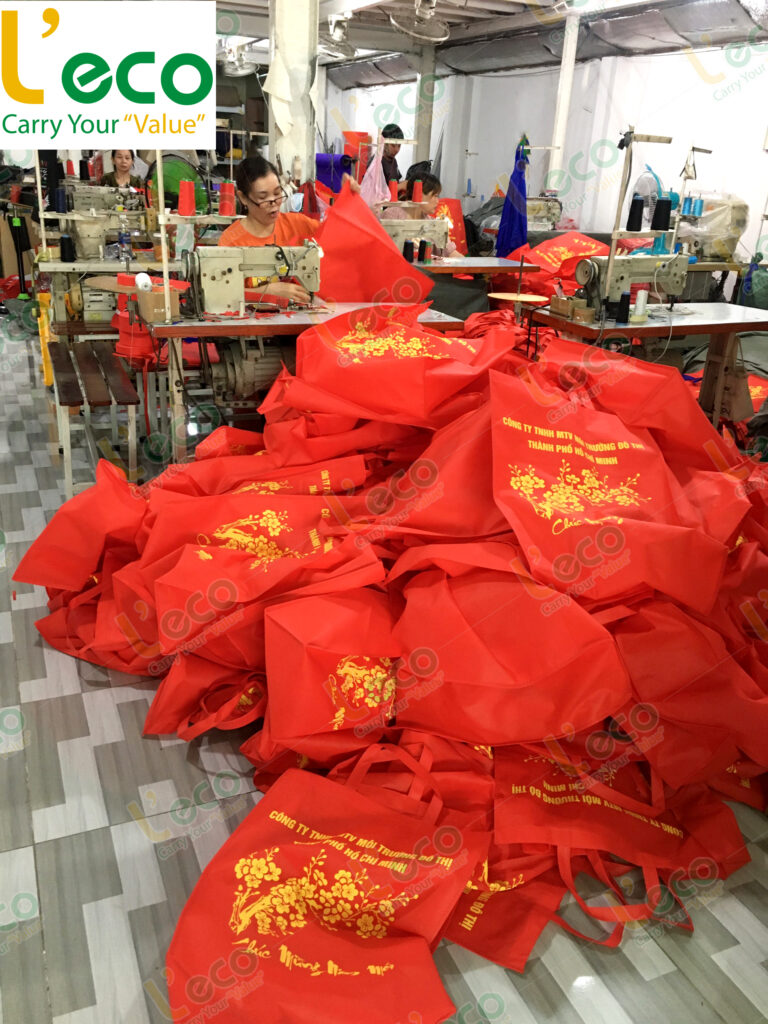 It is the demand and variety of gift bags for Tet 2023 in the market. But a lot of businesses, and shops, .. with the desire to find a gift bag with the characteristics of the company.
Therefore, the L'eco garment factory provides production services according to demand. To meet all the needs of design, size, printing on bags,…  . Make the gift bags for Tet 2023 become more special. Besides, the bag also helps to make an impression on the recipient. More specifically, when printing information on the bag, the bag becomes an effective brand promotion tool.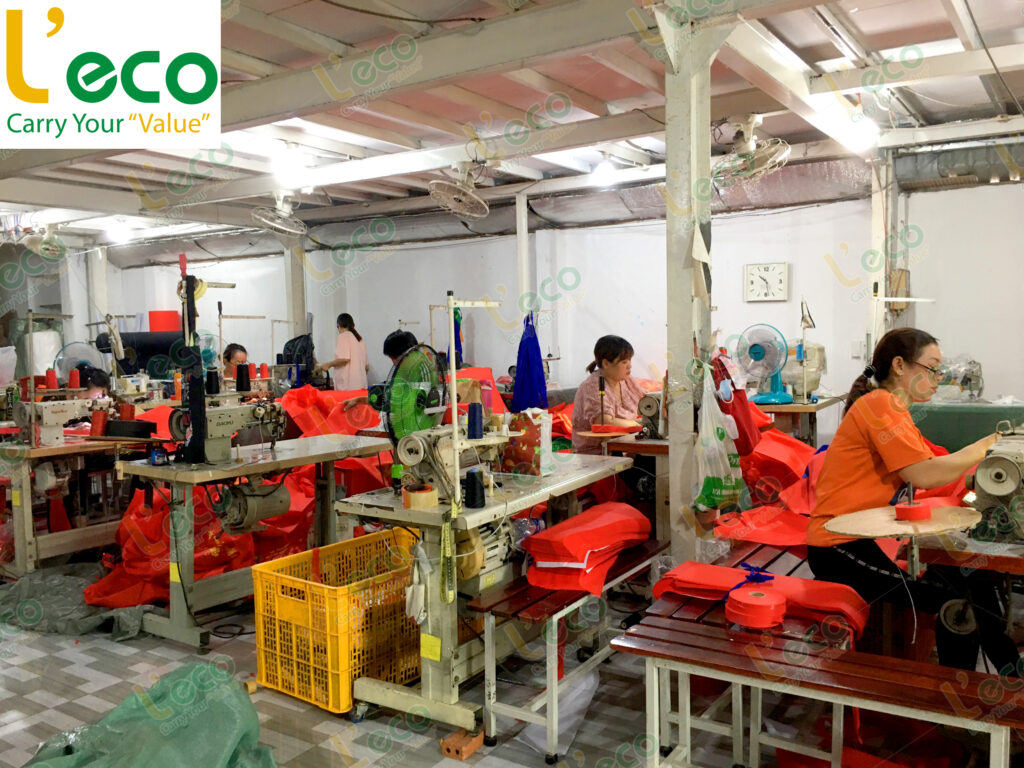 For detailed information and answers to questions about Tet gift bags. Businesses and shops can contact L'eco directly through:
Production Trading Company Limited  An Van Thanh
+ Hotline + Zalo: 0988647152 Ms Chang – 0903696477 Ms Thanh
+ Website: https://tuivaimoitruong.com
+ Email: info@leco.com.vn
+ Fanpage: https://www.facebook.com/TuiVaiKhongDetLeco/
+ Youtube: https://www.youtube.com/@lecobag1895
+ Address: 70 Nguyen Van Tao, Long Thoi Commune, Nha Be District, Ho Chi Minh City