TET GIFT BAGS-SPRING TET REUNION VALUES
Tet this year is not like the years before receiving many changes in 2020. No matter how difficult it changes, we all look forward to a gentle closing. Only hope for peace, health and new breakthroughs opening the way.

When a door closes a guest door opens. Tet gift bags also want to accompany the opening of the 2021 door with many healthy things and lots of luck.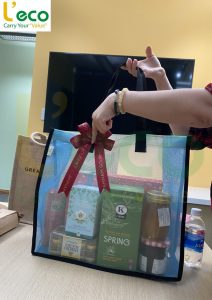 Bring wishes for the new year, Tet gift bags are the best choice to send messages to loved ones.
Tet gift bags with a variety of designs, designs and colors. Each type is a blessing to the recipient. Depending on the needs of each customer, there are different types of fabric bags.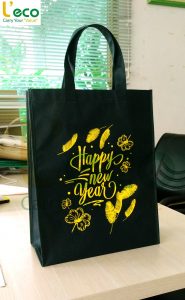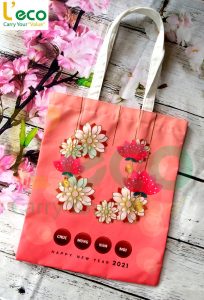 To choose the right bag to choose for yourself:
-Material
-Size
-Printed form
-Amount
Match and express the message you want to send to your customers.
Depending on the financial ability as well as the needs of use that consumers can consider to choose. Choose for yourself a reasonable Tet gift bag, suitable for the bustling spring atmosphere.
Only putting bags can meet the needs of you to get the Tet gift bags you want.
Contact to order via Hotline; 0988,647,152 Mail: info@leco.com.vn