THE BEST TYPES OF TET BAGS 2023 AT L'ECO
The North has peach blossom, the South has apricot blossom. L'eco has the most beautiful 2023 Tet gift bags designed according to customer needs. With impressive designs and textures bringing spring with wishes. Our Tet gift bags are always exciting and favored by many customers. So what are the most popular Tet gift bags in our factory?
1. Non-woven bags for Tet gifts
Every holiday season, many customers at L'eco ask to make Tet gift bags from non-woven fabrics. With low prices, various designs, and colors. The printing of the invention is easy on the bag, giving the viewer a feeling of the bustling atmosphere of Tet. Therefore, it is not difficult to understand why this product is so popular.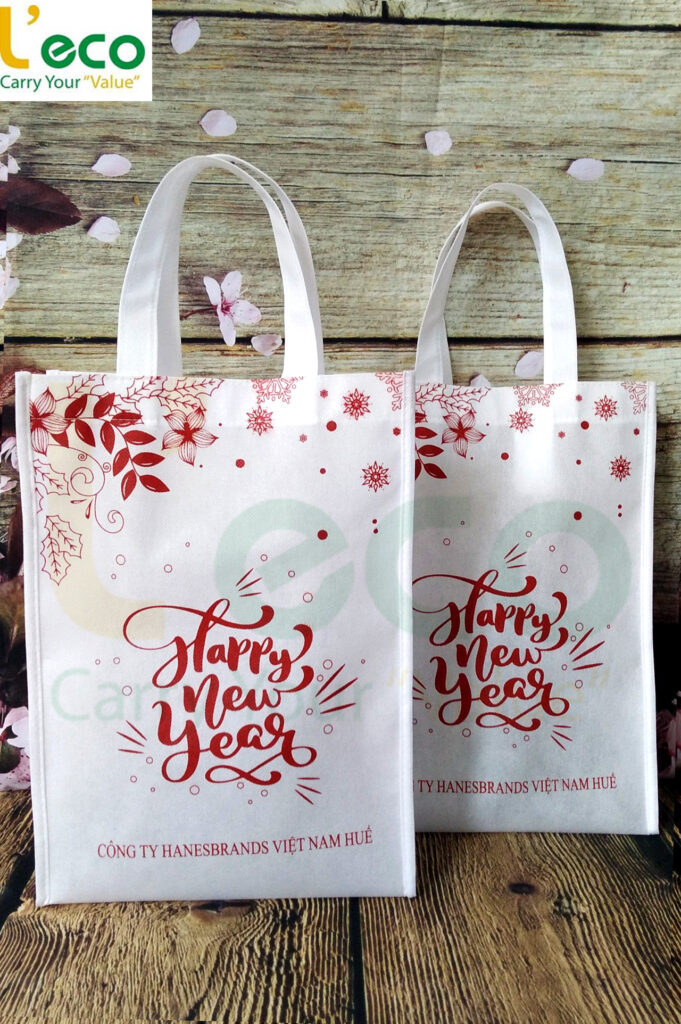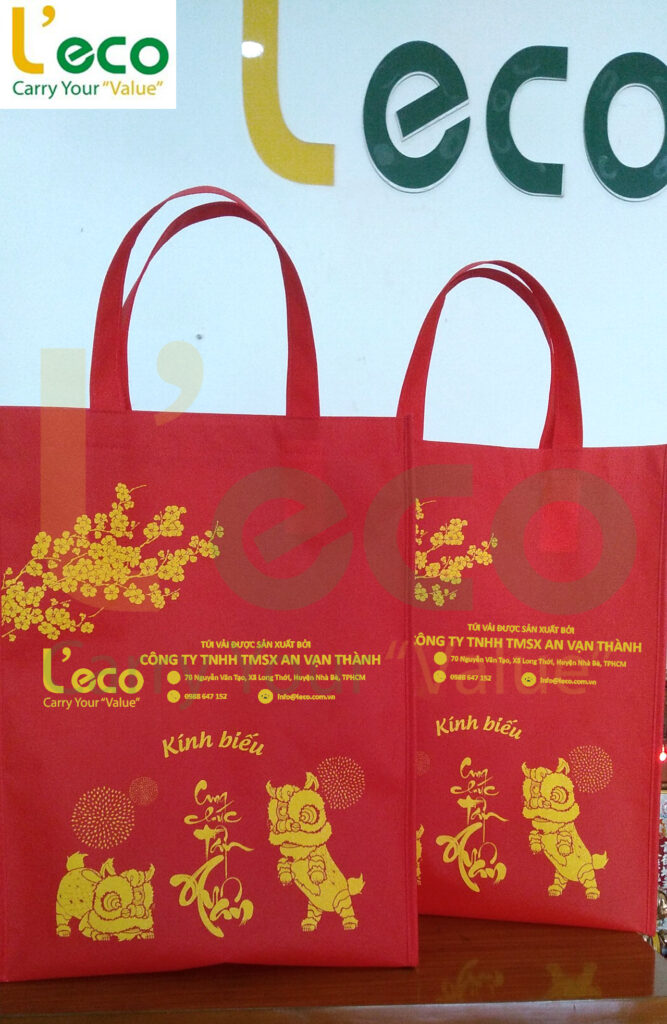 From L'eco non-woven fabric to meet all types of bags such as Tet calendar bags, gift bags, box bags,… Give our customers more options for their products.
2. Canvas bag
In addition to non-woven fabric, canvas fabric is also a favorite product on the Tet holiday. With a dynamic look, this is definitely an impressive fashion bag for many young people.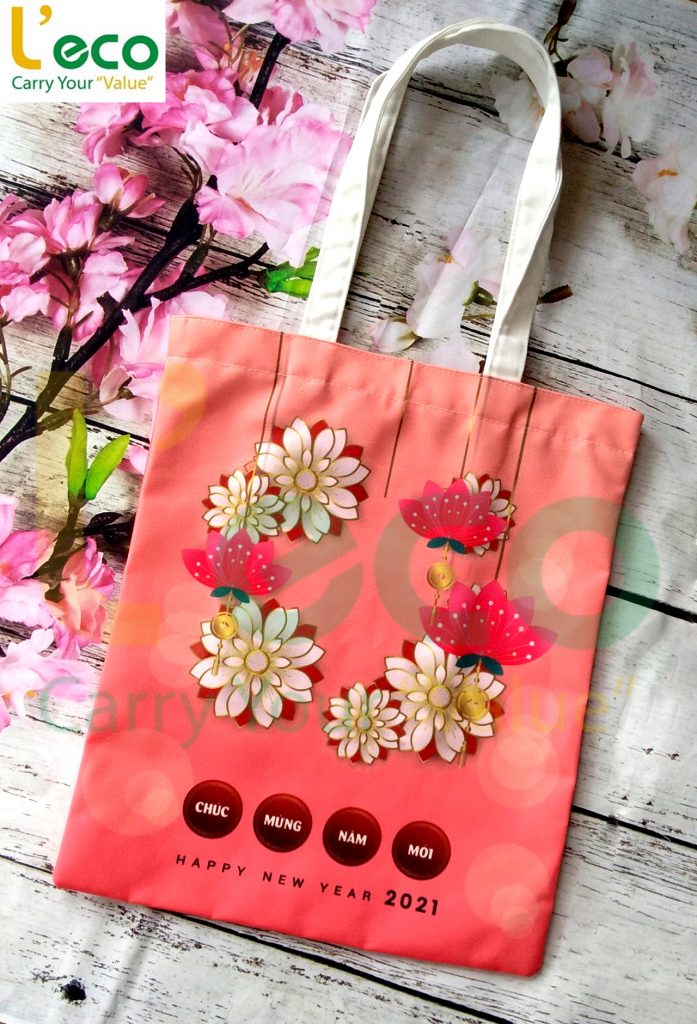 3. Jute bag
Besides the bags with bold Tet colors. We also have a vintage jute bag. It helps to bring out the beauty of elegance and nobility. This is another material that many customers at L'eco trust. The most popular jute bags made during these Tet holidays are jute bags, gift bags, Tet wine bags, etc.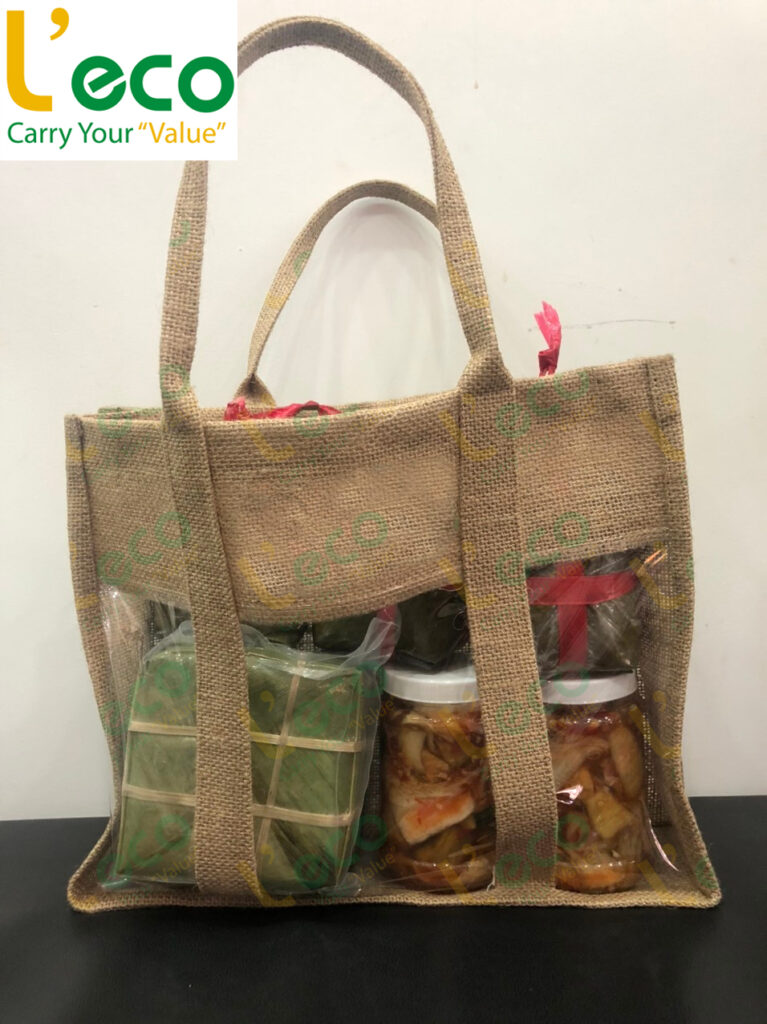 Besides, we also have many products of bags with many different materials. Create the most diverse Tet gift bags for customers in 2023. All products at L'eco, are manufactured according to their needs and designed individually. We want to bring the most satisfaction and the best products to our customers. Create more value of economic products for many customers every time they come to L'eco
For detailed information and answers to questions about Tet gift bags. Businesses and shops can contact L'eco directly through:
Hotline: 0988.647.152 – 0903.696.477 VND
Mail: info@leco.com.vn
Fanpage: L'eco Non-Woven Bags