The price of 7- color PVC bags is higher than other bags
7-color PVC bags, or hologram bags, are the hottest product today. With unique and impressive colors, many young people are welcomed. So what is a 7-color PVC bag? And what is the price of 7-color PVC bags?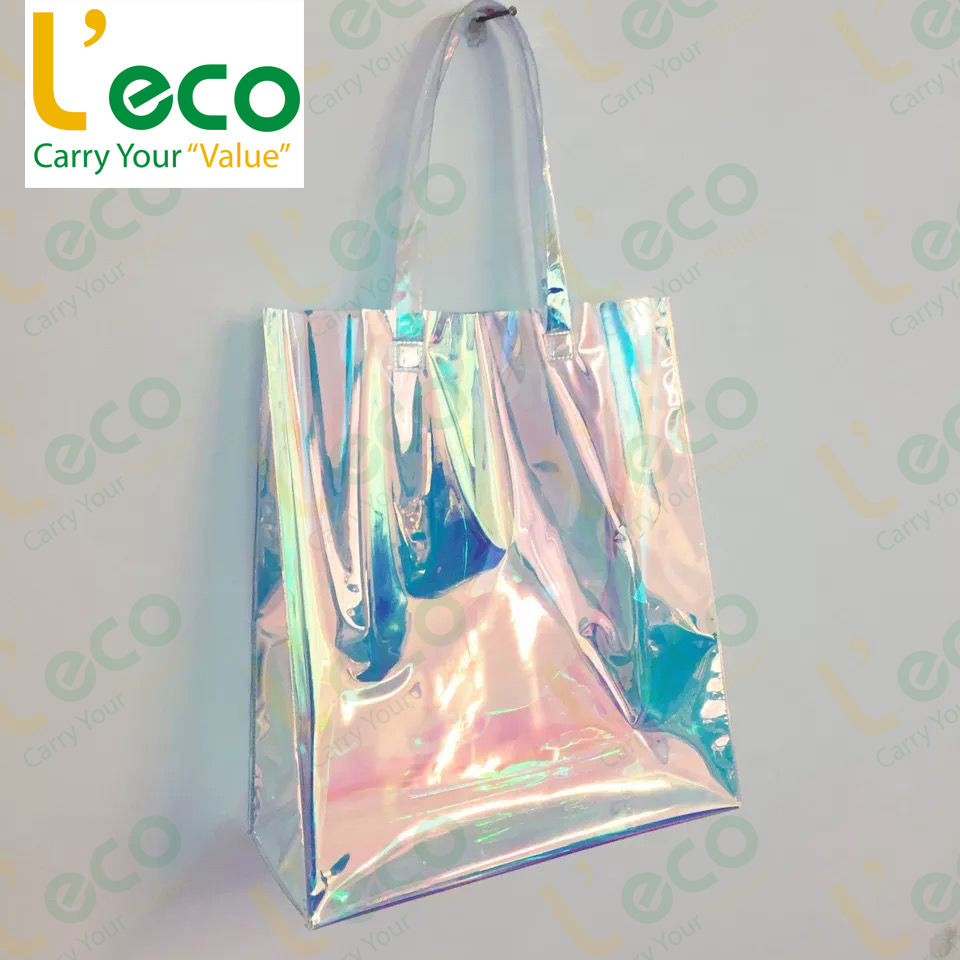 Find out the best 7-color PVC bag 
To learn more about 7-color PVC bags, we will learn what PVC material is.
PVC is an abbreviation for polyvinyl chloride, a thermoplastic that is formed by polymerization. They are applied to produce plastic products for life. And 7-color PVC is mixed with colored plastic beads. Creates a flat image but thanks to the reflection of light, it becomes 3D depth. Or have particular reviews that change in color.
Outstanding features that PVC canvas bags bring 
– Highly waterproof, self-fireproof, and anti-electromagnetic.
– The product bag is made of durable and flexible PVC plastic
– PVC bag containing with high weight
– Due to its plasticity, durability, and beautiful glossy appearance. So 7-color PVC bags have outstanding points over other types of plastic.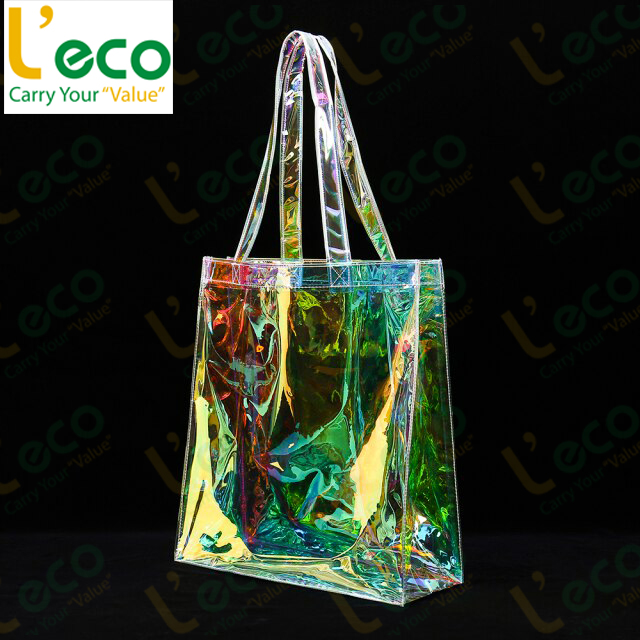 Because of these highlights, PVC bags are more expensive than other PVC bags.
When using a bag, it looks fashionable, high-class, and luxurious. Helping users exude a modern and proud fashion sense. Therefore, this bag can be taken for travel, walking, going to school, going out… With this bag, you can be confident in any situation.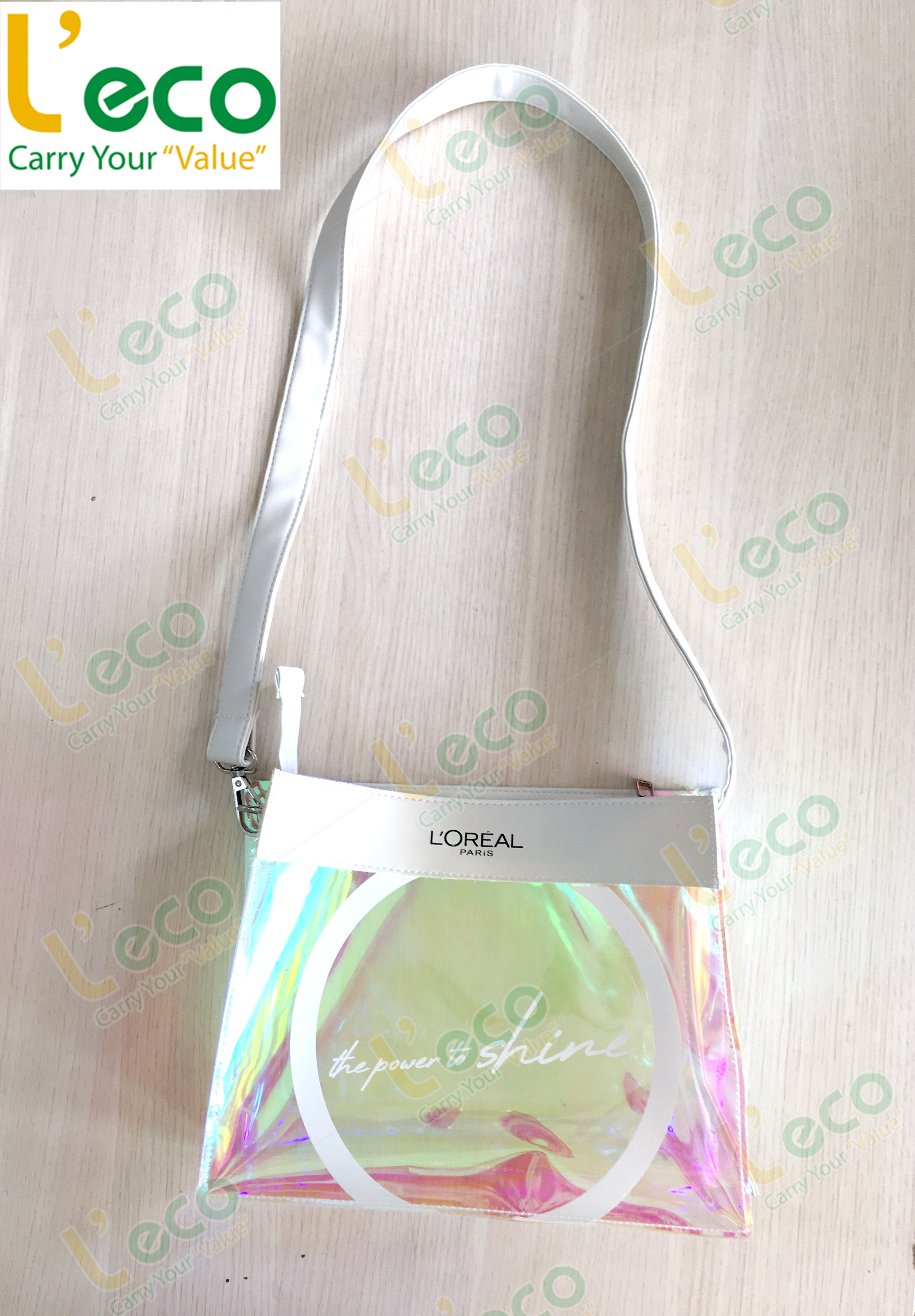 Currently, bags have many different designs. Helps create diversity and is more suitable for user needs.
In addition, now many businesses and stores search for and use this bag. For business, as a gift,… That's the bag is a tool to support and advertise the brand.
For detailed information and inquiries about 7-color PVC bags. Businesses can directly contact L'eco through:
Address: 70 Nguyen Van Tao, Hamlet 1, Long Thoi Commune, Nha Be Dist., HCMC
Email: info@leco.com.vn
Website: www.TuiVaiMoiTruong.com
Hotline: 0938 319 886 – 0988 647 152
Learn more at Fanpage: Non-Woven Bags – L'eco