THE PROCESS OF CREATING A UTILITIES VEST BAG
To be able to have a beautiful vest pocket according to the needs of customers. There should be suitable raw materials and skilled garment workers.
1. Raw materials
This is considered the preparation stage for the production. Based on the needs and the quantity of bags that the customer wants. It should be prepared as follows
+ Fabric material: non-woven fabric or umbrella,… depending on the needs of customers.
+ Accessories: stamps, zipper, pads,..
+ Draw patterns suitable for cutting
2. The bag cutting and printing phase
To get a beautiful bag to sew, it is necessary to cut the fabric into the shape of a bag.
The cut is exactly the same way to create beautiful, standard, semi-finished fabric.
Then proceed to print the information requested by customers on semi-finished products. This stage requires meticulous work done by skilled craftsmen.
3. Bag sewing stage
To sew the right bags according to customer needs. We have a team of skilled garment workers with many years of experience. To sew the right bags for customers.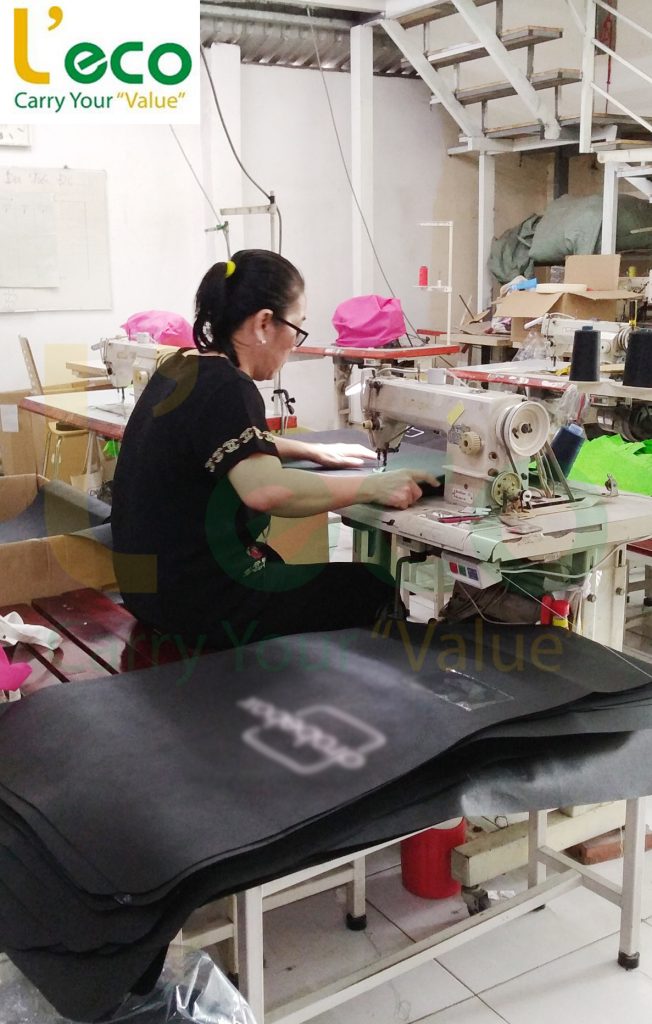 4. Stage of goods inspection
After sewing into bags, it is necessary to have a thread cutting phase and check the bag quantity for sure before it reaches the consumer.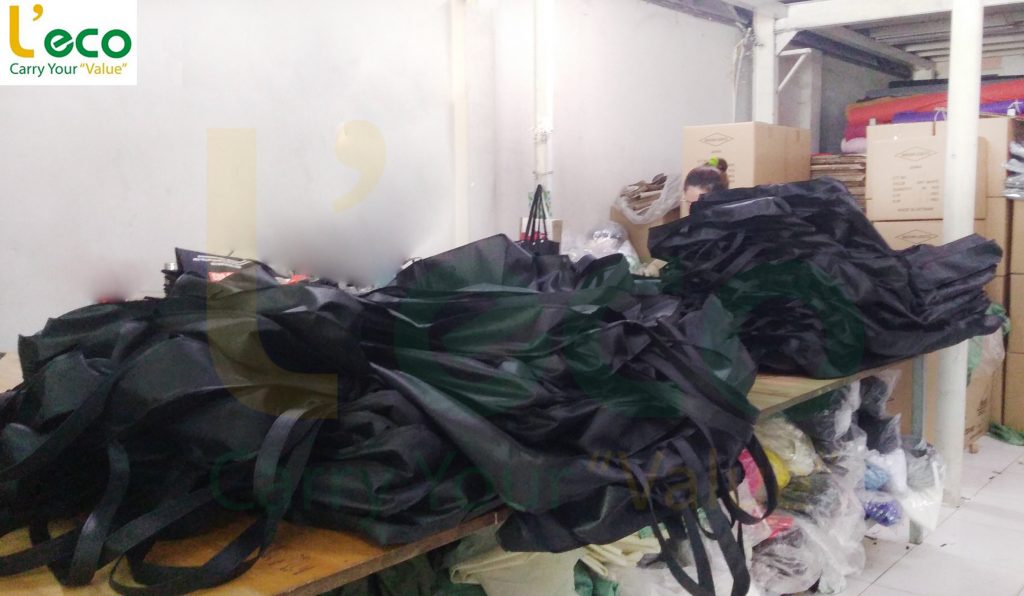 Therefore, to have a beautiful vest bag needs to go through many stages. To choose the best bag for consumers.
AN VAN THANH MANUFACTURING AND TRADING CO., LTD
70 Nguyen Van Tao, Hamlet 1, Long Thoi Commune, Nha Be District, HCMC.
Email: info@leco.com.vn     Hotline: 0988 647 152