The right cosmetic bag options for you.
With a pile of used lipstick on your desk, dried mascara, and crumbled eyeshadow, it's not the way to start your day. Let's start the day smoothly, pull the scissors and you will find all the items you are looking for. Just one cosmetic bag, you will have the exact location of each item.
This article will show you how to build a cosmetic bag that works for you. Get ready to feel at your best to be the prettiest girl.
The things needed to make it more beautiful include these items.
+ Foundation, moisturizer, concealer, sunscreen…
+ Powder, eyeshadow, blush, …
+ Mascara, eyeliner, eyebrow liner,…
+ Lipstick, lip balm, …
+ Brushes, makeup sponges, …
These are the items that any female today needs to have in her makeup bag. There are many different designs of cosmetic bags on the market such as:
1. Basic bag: This bag has 1 cosmetic compartment. They often have zippers or buttons to close tightly.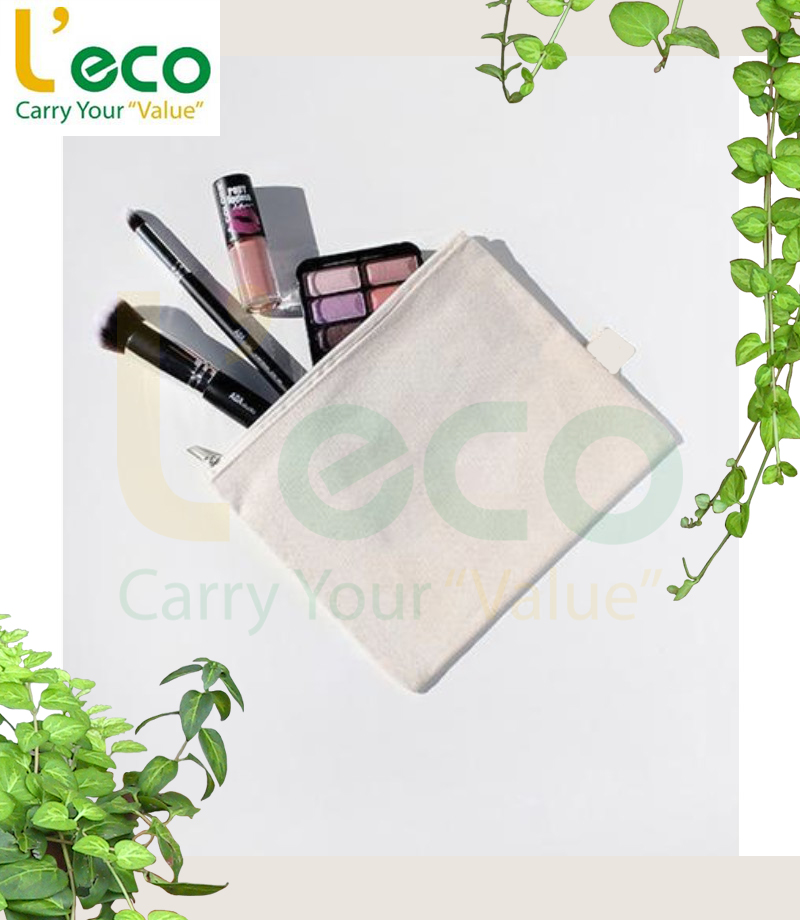 2. Box bag: This type of bag has a box structure, with these bags having more space. It can hold more cosmetics.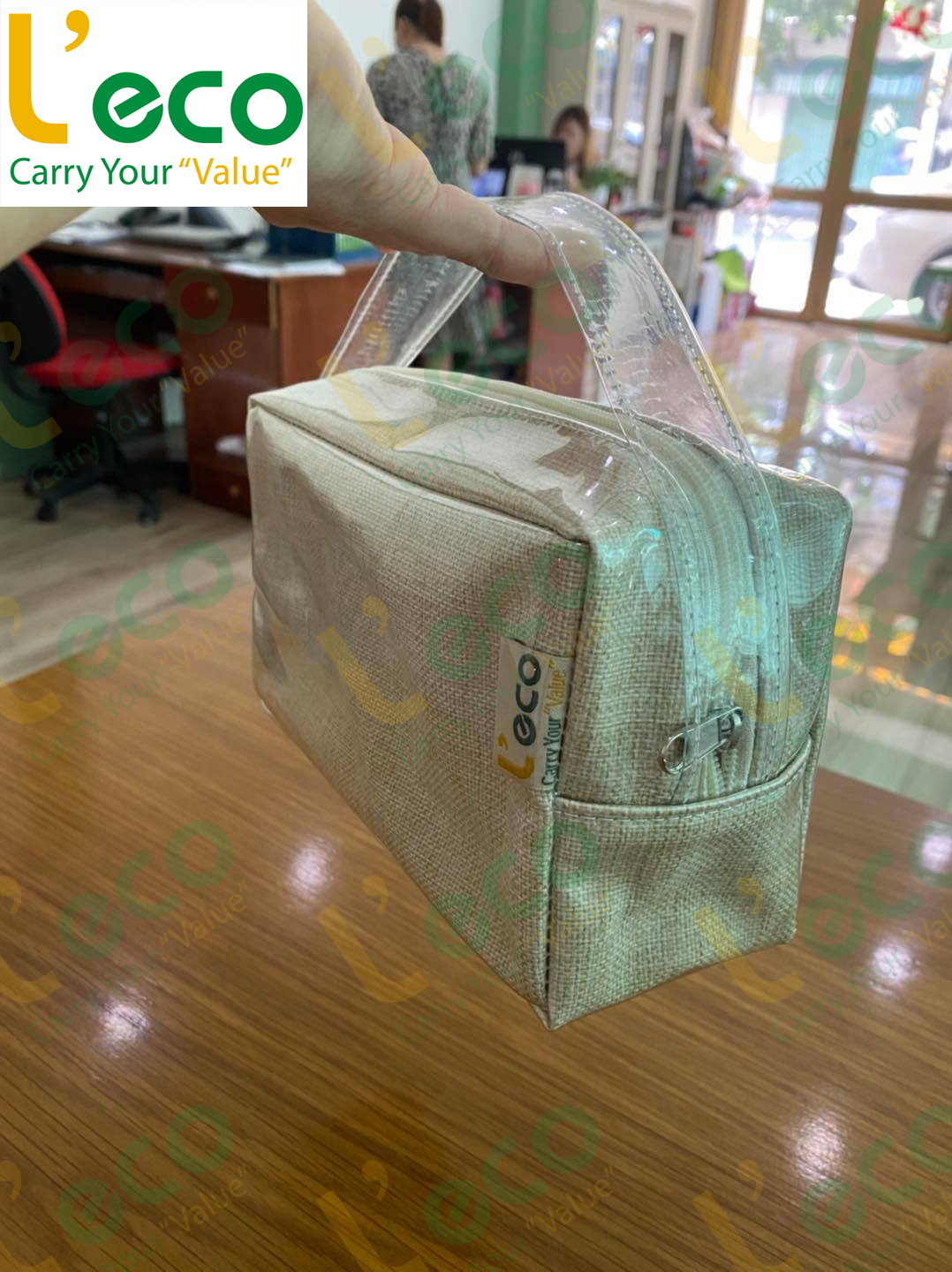 3. Bag with many compartments: This type of bag has many small pockets inside, helping you organize and separate cosmetics from each other.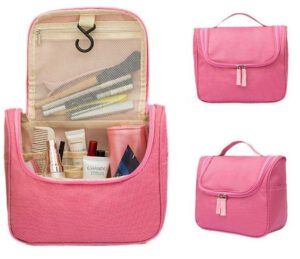 4. Waterproof bag: For those who want to use liquid products such as makeup remover, mascara, lipstick,…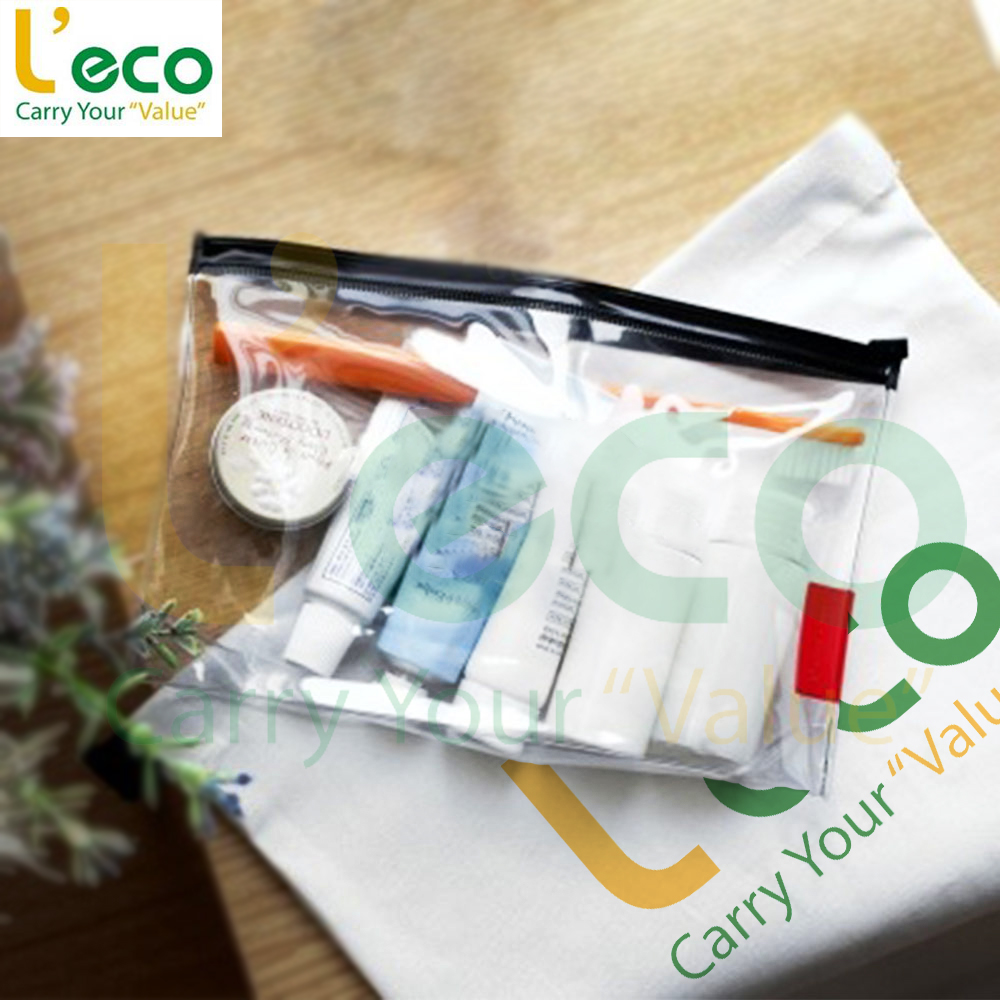 5. Bag with hanger:  This type of bag has a hook on the top, which is convenient for hanging somewhere in the house or when traveling or working.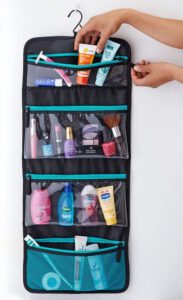 Therefore, depending on your needs, you should buy a cosmetic bag that suits you. The size is an important factor to consider; if it is too big, it will take up a lot of space if placed on a table, suitcase, etc., and if it is too small, it will not be able to hold enough of your belongings.
Besides, you need to determine the purpose of this bag. You want to buy neat things to take with you. Or do you want to buy it to take with you on a trip away from home?
And the most important issue is choosing a cosmetic bag that suits your pocket. This is one of the factors you need to keep in mind when choosing to buy a cosmetic bag. You need to consider your financial ability to choose a suitable bag.
---
If you want to make cosmetic bags in quantity, please contact us. L'eco is a garment factory that provides bags according to customer needs. With a variety of materials, designs, and suitable prices.
AN VAN THANH MANUFACTURING AND TRADING COMPANY LIMITED
70 Nguyen Van Tao, Long Thoi Commune, Nha Be District, Ho Chi Minh City.
Email: info@leco.com.vn
www.TuiVaiMoiTruong.com
Hotline: 0938.319.886