TRENDS AND FUTURE OF PAPER BAGS
Nowadays, the packaging is always interested and focused by many businesses. So the packaging is always constantly changing to suit the needs and tastes of users. Paper bags are also one of the products that we constantly change and develop. Because first impressions are so important, they tell the product why there is a difference in order to compete.
Normal designs have been too familiar to customers and consumers. Therefore, the paper bag needs to change its appearance to make it eye-catching and special. In addition to a carrying bag, there must be a fashion bag with a high aesthetic level. When using a beautiful, trendy bag you can carry them anywhere.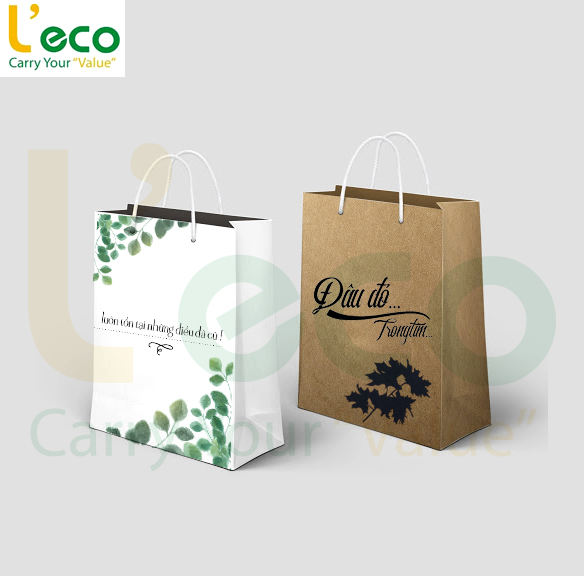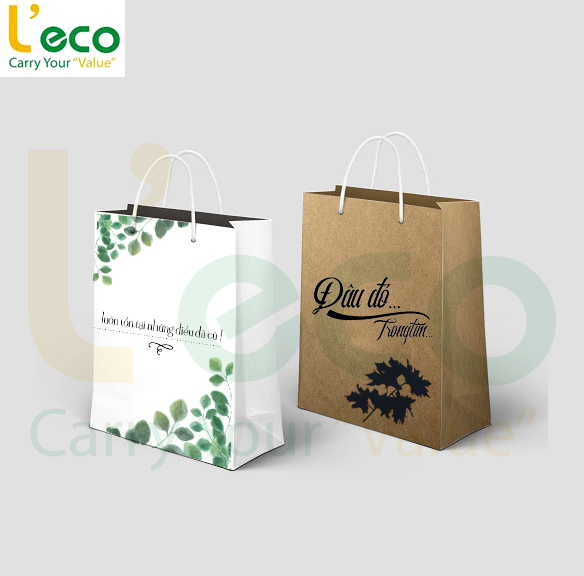 Paper bag is an environmentally friendly bag, effectively marketing, leaving an impression on customers, with low cost to help save costs.
How to make bags that are both high quality and aesthetically pleasing?
+ Bag material: kraft, ivory paper bags,… to ensure the toughness, the toughness, the ink well, the environment friendly.
+ Printing information: ensuring adequate information to convey to customers
+ The size of the bag is varied, depending on the needs of the user
+ Models and colors: depending on preferences, bags are made based on the needs of customers.
To be able to own this bag please contact us via hotline 0988.647.152 Ms. Chang. Or send information to the email address: Info@leco.com.vn.