Volatility of the non-woven bag market in the last months of 2022
In less than 2 months, we will have to say goodbye to 2022 and welcome the new year 2023. In the last months of 2022, markets have been markedly volatile. In particular, the garment industry in general and the gift non-woven bag sewing industry in particular also had many significant changes. Because the demand for gift bags at the end of the year has increased dramatically. So why, in the last months of 2022, is there a fluctuation in non-woven bags?
Because in the last months of the year, everyone is busy preparing for the traditional Vietnamese New Year holiday. Because every holiday, gifts are indispensable. Along with skills, Tet gift bags are also very important. Since then, the use of gift bags has also been used more.
So what characteristics make non-woven bags the most popular? 
Non-woven bags are no longer strange to everyone. They have many outstanding features that bring many economic – social – environmental benefits. Because of that, it is not too difficult to understand when this bag won the hearts of consumers.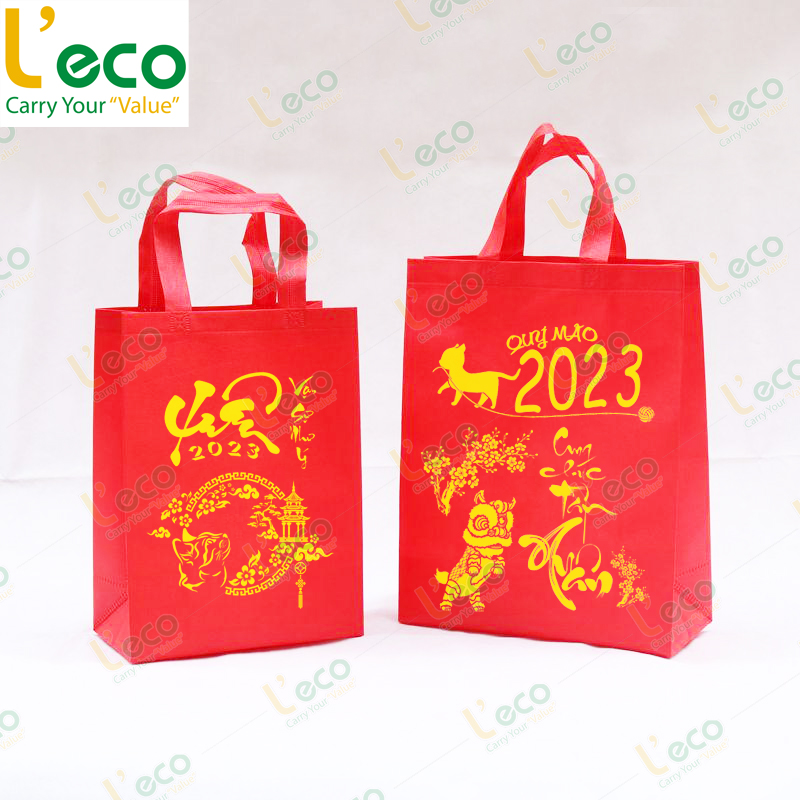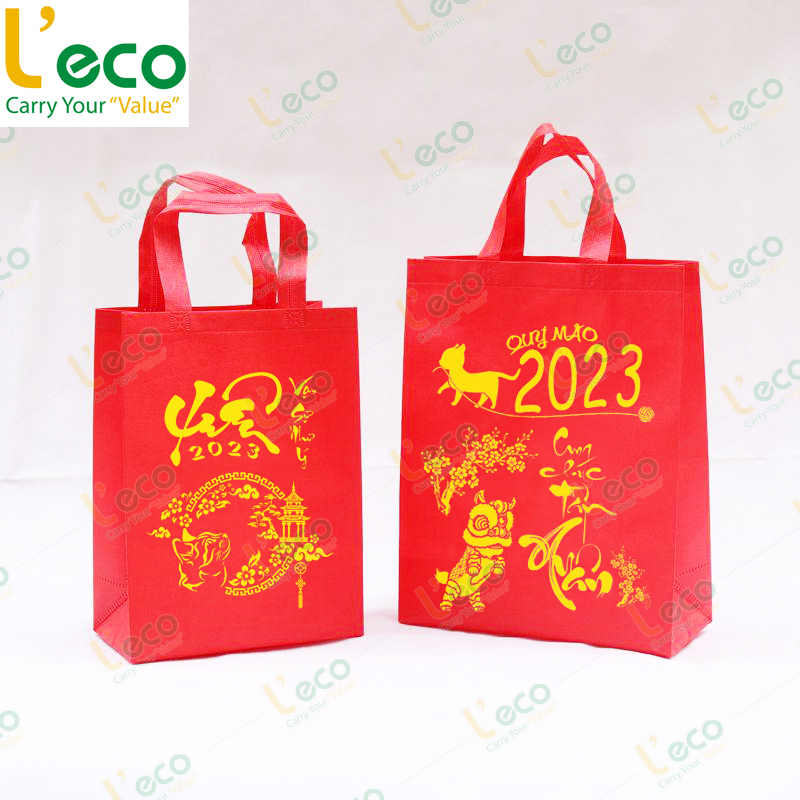 Non-woven bags also help many businesses, establishments, and centers… to promote their brands effectively. Through printing information, and logos on canvas bags. Thereby creating a sophisticated and cost-effective advertising channel.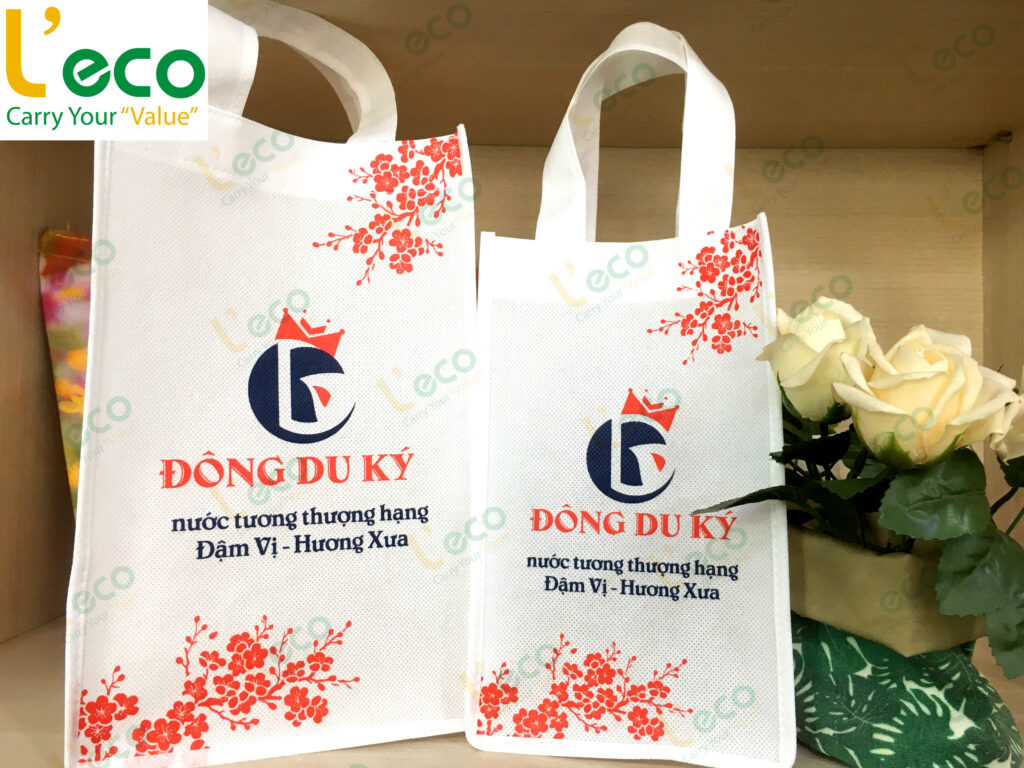 To be able to create unique, printed bags suitable for each store and business. Then L'eco is the most satisfying choice for you. Because we are a base specializing in the production of non-woven bags according to customer needs. Depending on the needs and ideas of our customers, we will design the most suitable canvas bags for each business. From there, increasing the ability to spread the business's brand to more people.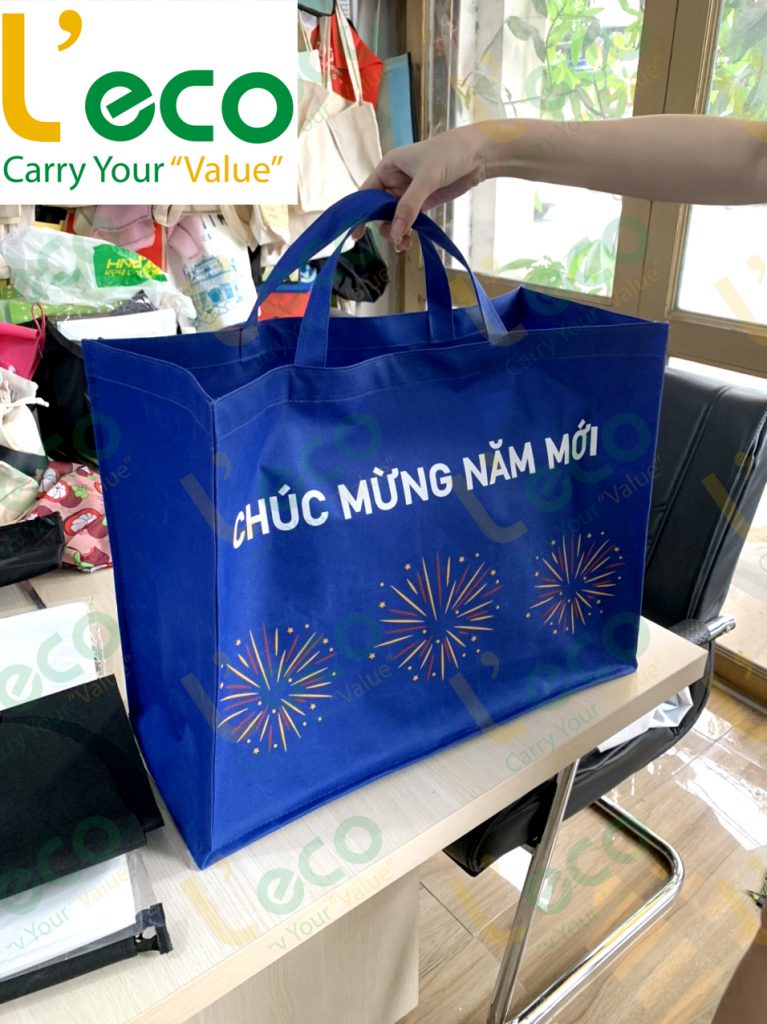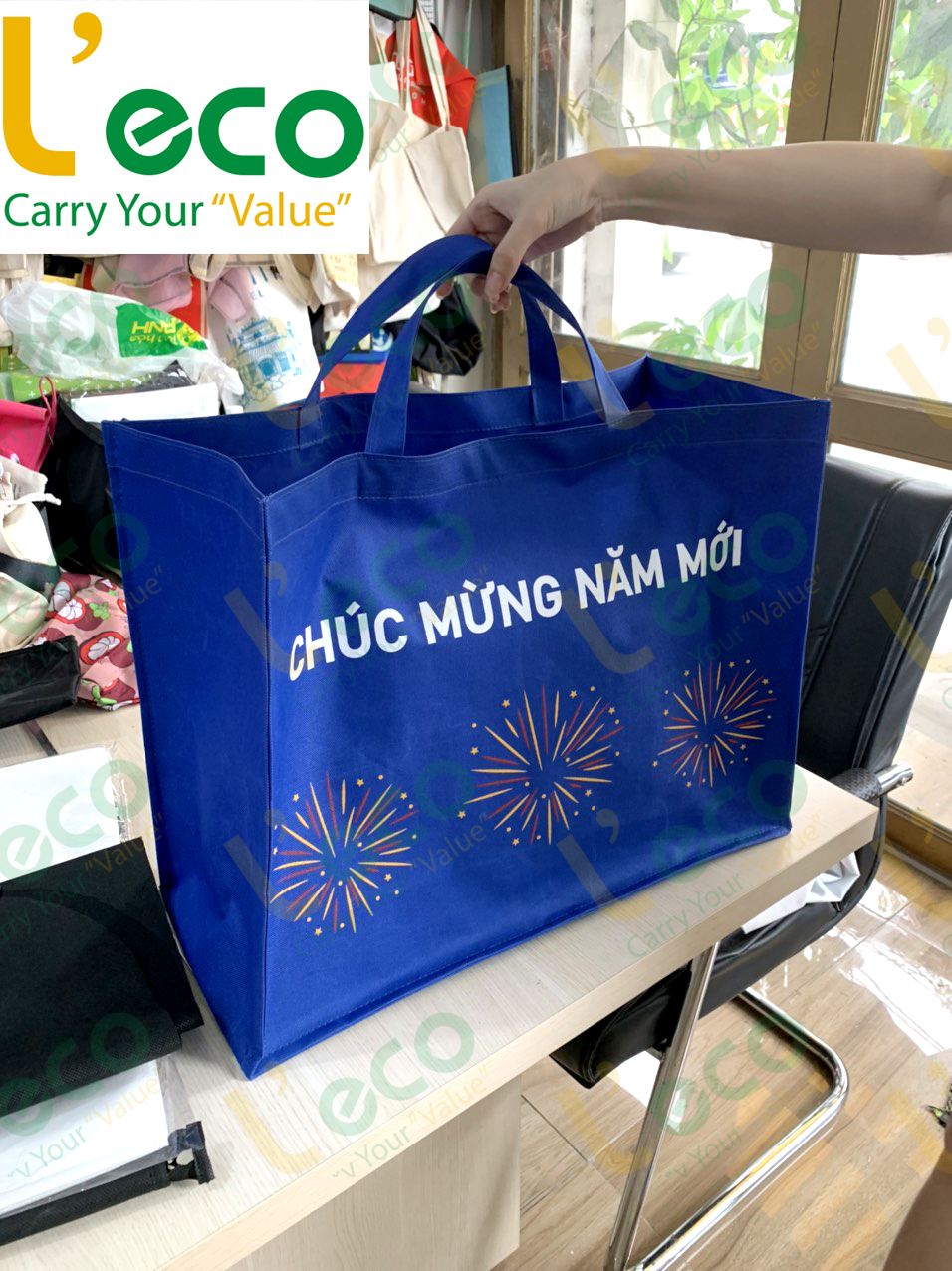 For detailed information and answers to questions about non-woven bags for Tet gifts. Businesses can directly contact L'eco through:
Hotline: 0988.647.152 – 0903.696.477
Mail: info@leco.com.vn
Fanpage: L'eco Non-Woven Bags