What are the most popular fabrics used to make bags today?
Currently, on the market, there are many different fabrics that are used for different purposes. Depending on the fabric, their prices also have obvious differences. So, let's find out in the article below the most popular bag fabric materials today.
1. NON-WOVEN FABRIC
Non-woven fabrics are very popular today. With high durability, fast decomposition and reuse many times. This is considered a safe, environmentally friendly product and is an alternative to plastic bags, nylon bags…
With the special advantage of not being woven like other media fabrics. So they are impressive and the production is also quick and easy. And the cost of the fabric is also cheaper than woven fabrics on the market.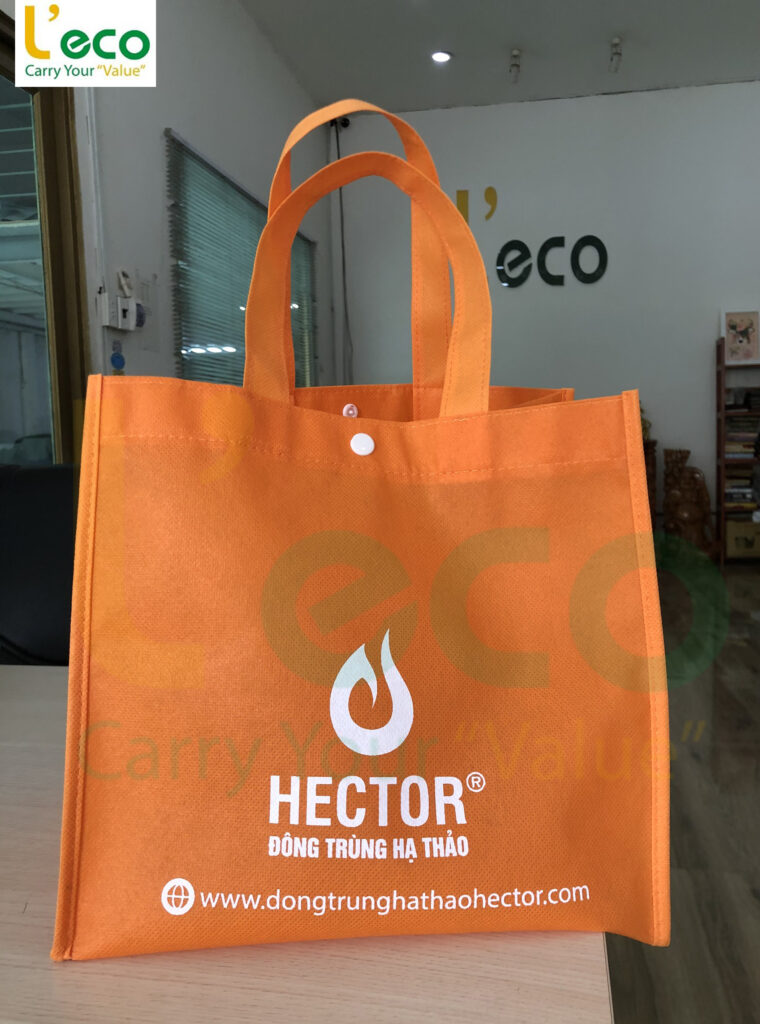 In addition, the fabric surface is easy to print on the bag and has a variety of colors. Make it easier and more popular to use fabric as a bag.
2. CANVAS FABRIC
Canvas fabric is also known as burlap, cotton fabric, … . This is considered a material that is loved by many young people because of the outstanding features they bring. With a rough surface, durable, and strong, the fabric is quickly resistant to being used in many designs such as crossbody bags, handbags, backpacks, and gift bags,…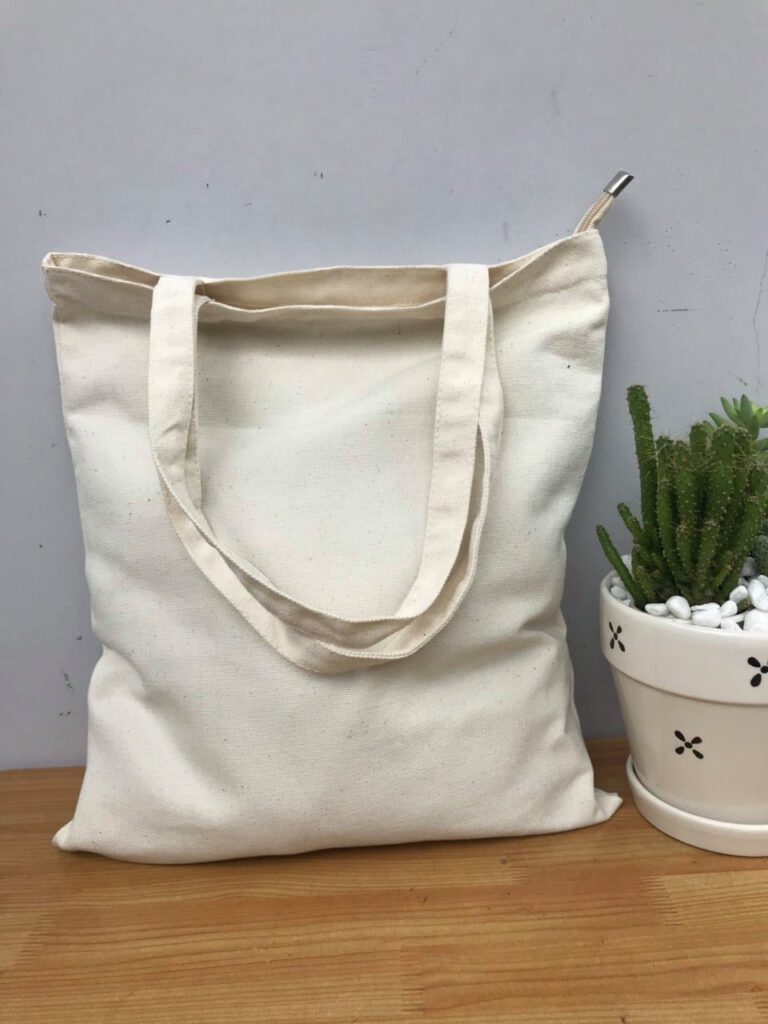 This material, you can find at an affordable price. Besides, the fabric is also available in a variety of colors to make it easier to choose. For canvas fabrics, cleaning is also very easy and they are very friendly to the environment. So canvas fabrics are very popular because you can see them anywhere when you go out.
3. POLYESTER FABRIC
Polyester fabric is composed of natural and reusable materials. Besides, they can be decomposed quickly and reused many times. Softness, lightweight, no smell, and no irritation to the skin are the advantages that polyester fabric brings to the user initially. Besides, the fabric also has good waterproofing ability. With thick material, durable and diverse colors for users.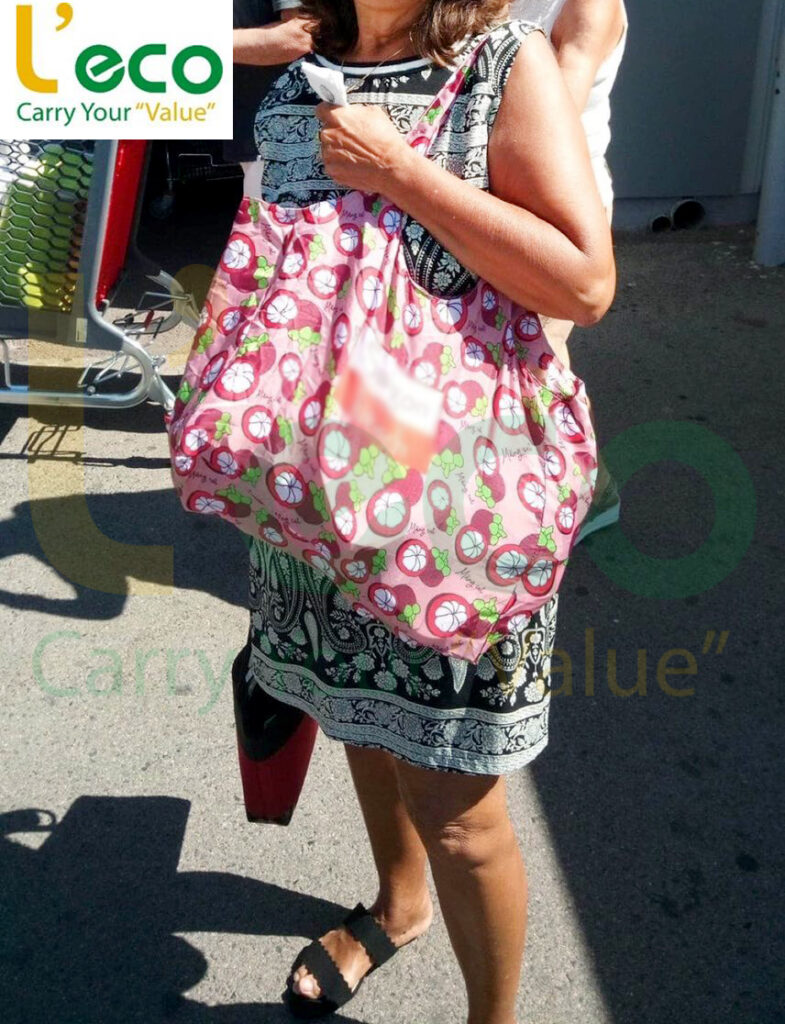 4. JUTE FABRIC 
Jute fabric is made from jute plants after pounding the yarn and woven into fabric. This is considered a 100% natural and environmentally friendly fabric. Jute fabric is favored by the following characteristics:
+ High strength: jute fabric has long fibers, so the bond between the fibers is stronger and more durable. It is also for this reason that the material is always highly durable, and the products created have a much longer lifespan.
+ Withstands great gravity: The bags made from jute fabric are capable of holding a lot of heavy items. The strength and toughness of the fabric will help the material promote this advantage.
+ Affordable: Despite being a natural material, the jute fabric is very cheap. Compared to some synthetic fabrics, the material costs much less.
+ Wide application: This is a material that is not used much to make clothes, but products and household items use a lot of this material. From interior decoration to the most common appliances.
+ High breathability: Jute fabric when used to make clothes will help the wearer feel comfortable. Because the material is cool, it is very suitable for summer use.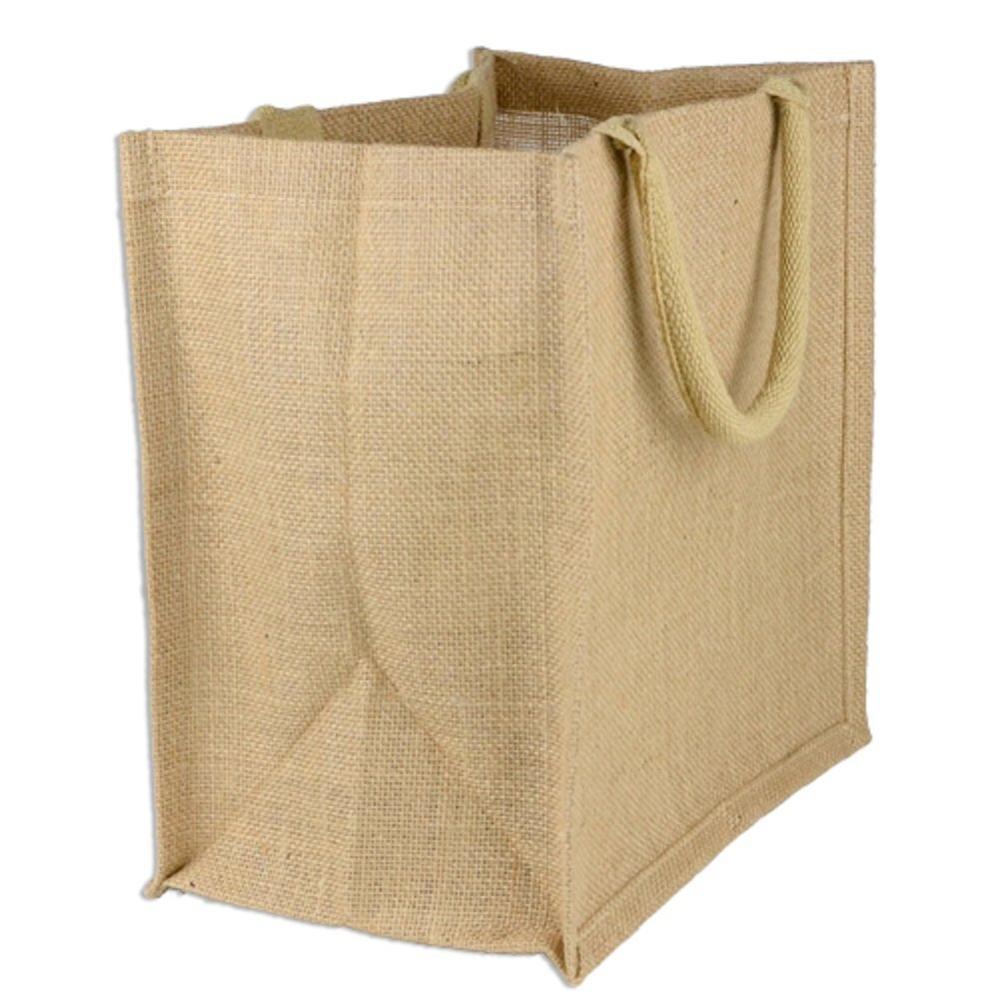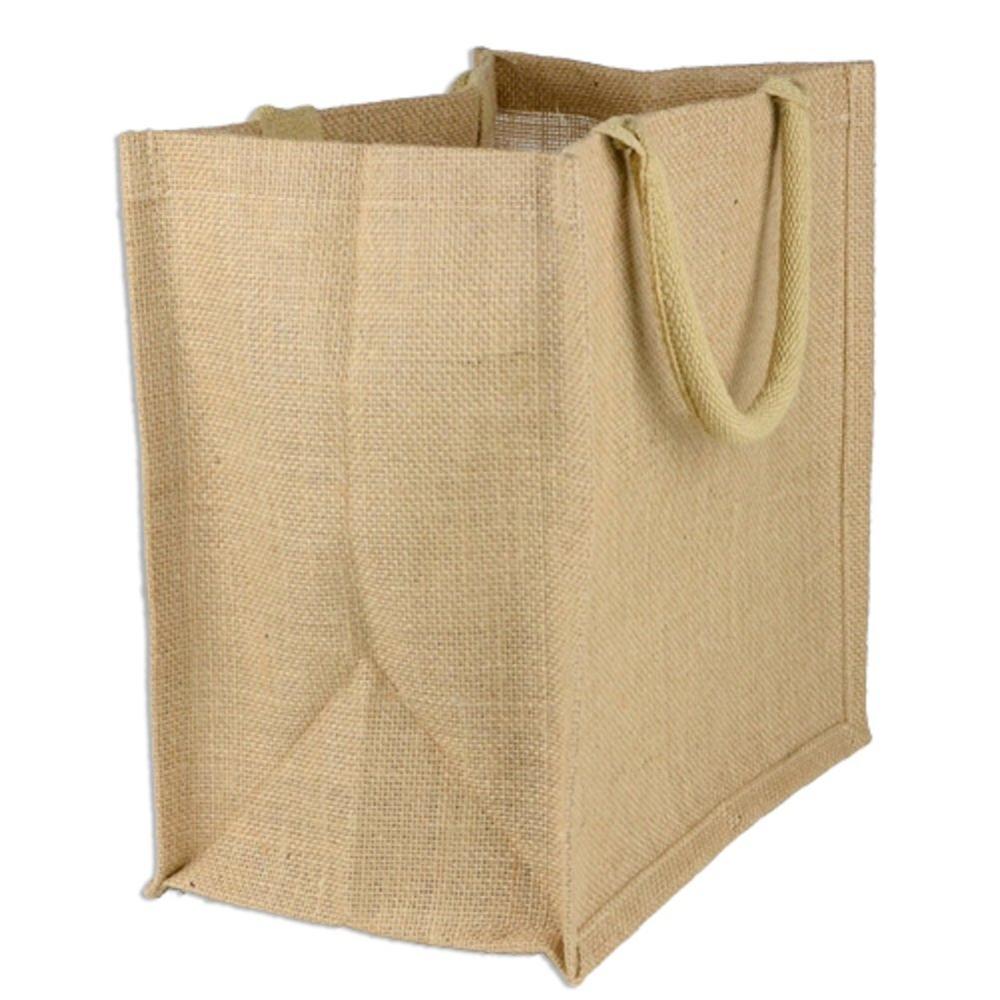 5. CHIFFON FABRIC
Chiffon fabric gives the user a feeling of lightness, they are very thin and see-through. The fabric is lightweight, breathable, and won't wrinkle. So they are very popular for making bags.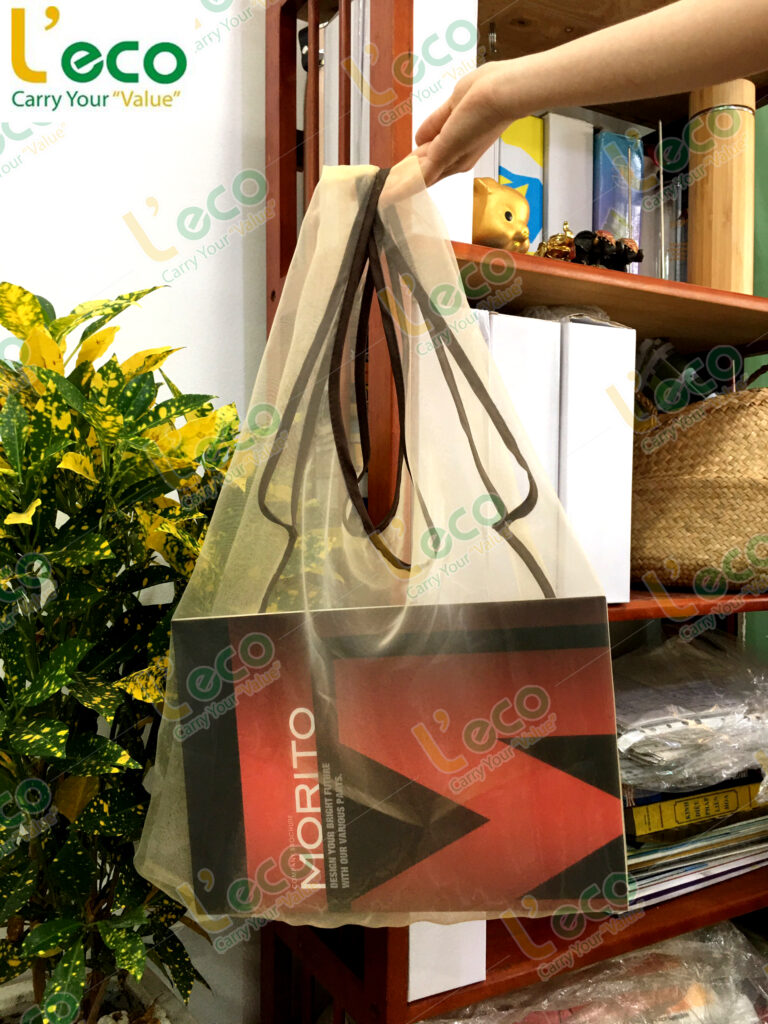 6. SIMILI LEATHER FABRIC
Made of 2 layers: polyester lining inside and PVC outside. To make the product more diverse and beautiful, people have dyed blood and stamped the veins to give the surface the most leathery feel possible. They are very waterproof and easy to clean. So many people choose simili leather fabric to make bags.

Using this material helps the bag become luxurious and eye-catching. Brings a higher aesthetic effect than other coarse fabrics. Therefore, the cost of this material is also higher than many other fabrics.

Besides the fabrics that we mentioned above, there are many other materials on the market to choose from to make bags. This is just an article to help you refer and get more useful information about the fabrics that can make bags. For detailed information, please contact L'eco fabric bag sewing factory for more detailed and clear advice.
---
An Van Thanh Production Trading Company Limited – L'eco
Specializes in supplying and manufacturing canvas bags according to customer needs. With 14 years of experience in manufacturing and exporting canvas bags. L'eco can meet all the needs of bags for businesses and shops. Ensure product quality and create a reputation for businesses. Our bag products include:
+ Non-woven bag
+ Canvas bag, dad
+ Polyester fabric bag
+ Jute bag
+ Laminated PP bag
+ Vest bag
+ Cosmetic bag
+ Bedding bag
+ Wine bag
+ Gift bags, conference bags, events
+ New Year gift bags, Tet calendar bags, ….
All of our products are manufactured according to the needs of our customers. Helping customers get the most impressive and satisfying products. L'eco always aims at the values ​​of life and the environment to join hands to protect the beloved environment.
Please contact us through
– Hotline: 0988.647.152 – 0903.696.477
– Mail: info@leco.com.vn
– Workshop: 70 Nguyen Van Tao, Long Thoi Commune, Nha Be District, Ho Chi Minh City.
– Learn more at Fanpage: Non-woven bag – L'eco
– Tumblr: Canvas Bag