What is the difference between polyester bags and a normal canvas bag?
Polyester bags are made of natural materials and are reusable. Besides, it can decompose faster than normal cloth bags in the natural environment. Polyester bags will reduce the risk of contamination to a lesser extent than other cloth bags. This is the difference between a polyester bag and a regular canvas bag.
In other words, polyester bags also pollute during the manufacturing process, but they can be reused or recycled. They also degrade over time. Besides, this polyester bag is also an extremely effective and inexpensive advertising tool.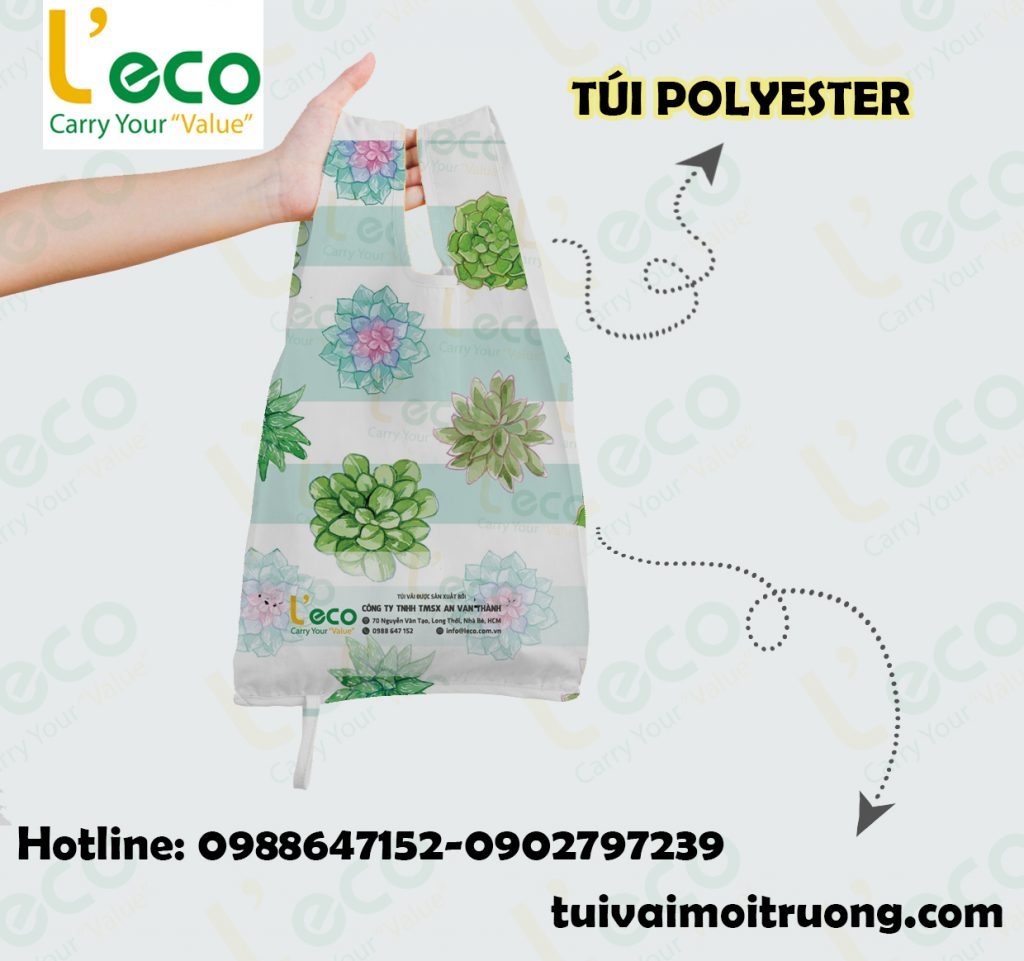 As for normal cloth bags, there are "visual pollution" and "potential harm". Visual pollution refers to the waste bags that cause damage to the landscape environment. The potential harm is a long-term problem, because some types are difficult to decompose, persisting in the environment for a long time. Therefore, the pollution takes place for a long time. It affects the development of agriculture, industry, and the life of plants and animals. If no timely treatment measures are taken, the pollution will become more and more serious.
Therefore, choose a suitable and environmentally friendly fabric bag product. To ensure the health of family and loved ones around.
And more specifically, polyester bags at L'eco also have many new and unique designs. Make a strong impression on consumers, shops or businesses. Besides, we also provide the service of making polyester bags according to order needs. Just contact us via hotline 0988.647.152 MS Chang and 0902.797.239. Or send information electronically to info@leco.com.vn
AN VAN THANH PRODUCTION TRADING CO., LTD – L'ECO
70 Nguyen Van Tao, Long Thoi Commune, Nha Be Dist., HCMC
Web: tuivaimoitruong.com
Fanpage: L'eco Non Woven Bag -L'eco