What you need to know about thermal bags
Unlike ordinary cloth bags, thermal bags are widely used in F&B industries. Because of the unique features of the bag, the bag is very popular with many shops and businesses. But few know the problems surrounding the bag. Let's also learn all about this bag.
How to make a thermal bag and how to use it?
Thermal bags are products designed to keep the temperature of the items inside by isolating and stabilizing the internal temperature. To do that, the bags are made from insulating foam material, aluminum burial cloth, etc. They are made of inner padding to retain heat. This is considered the most important layer of the bag. Because without this layer, the bag becomes normal. The outer layer is usually made with durable materials for protection.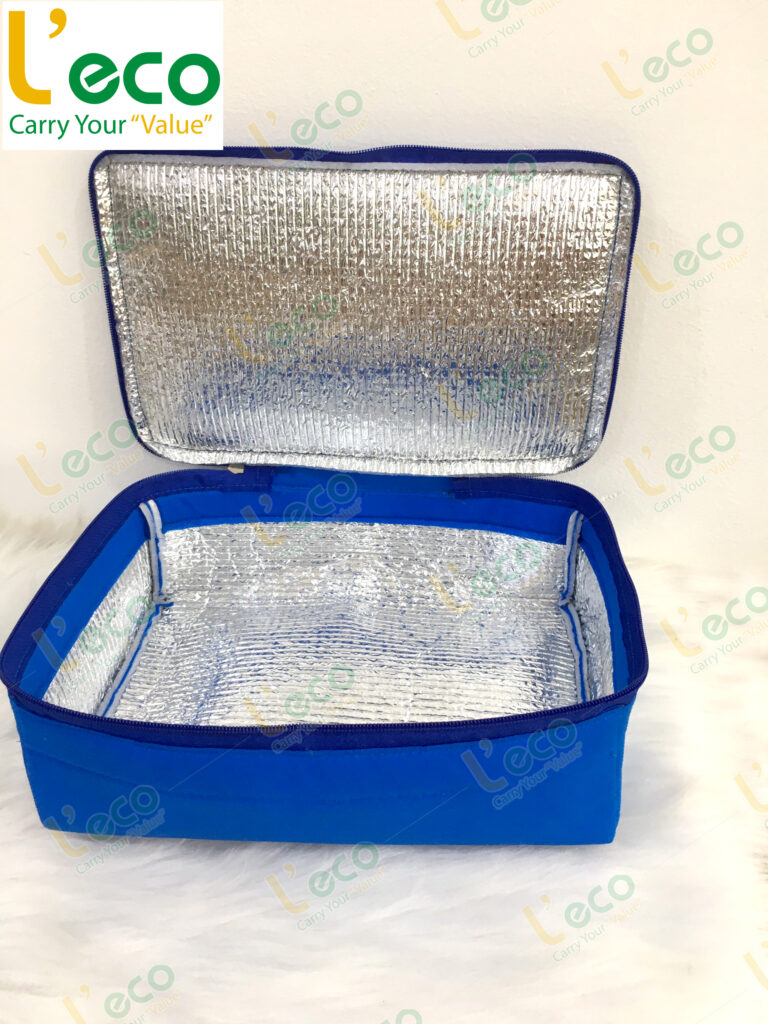 Thermal bags help maintain the temperature of the items inside, whether food, drinks, or other items. They have the ability to insulate, keep warm, or keep cold for a long time. The bag keeps hot dishes such as rice, noodles, and soup. Or keep drinks cold like water, juice, soda…
So the question is how long can the thermal bag keep cold and warm?
It is difficult to accurately determine the heat retention time of the bag. Because depending on a number of factors, the bag can hold to different levels.
First, they depend on the quality of the inner insulation. Because this is an important factor to help keep the temperature. Second, the impact and factors outside the environment.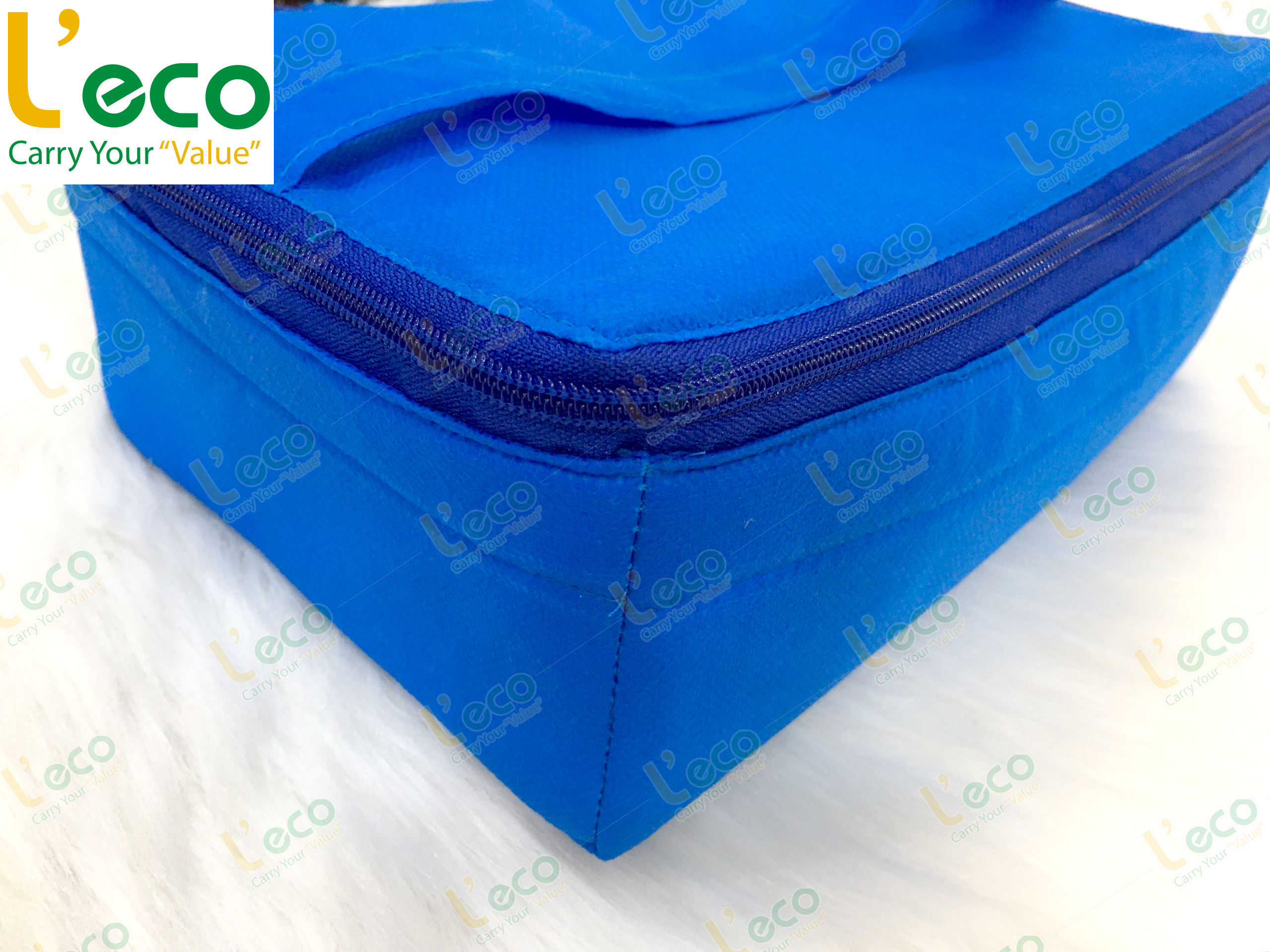 But in general, the average thermal bag can keep the temperature for 2-4 hours. These numbers are very dependent on the material and the ambient temperature. For the best storage, do not place the bag near high and flammable heat sources such as fire, hot stoves, etc. Or use perishable materials for too long. Although thermal bags have good holding capacity, they still need limited time to keep perishable foods such as raw meat, fresh seafood, and dairy products If you bring these foods please use extra ice bags to ensure that they are always in the best condition.
In addition to the above advantages, thermal bags also help your store and business promote effectively. With the method of printing the logo, information is on the outer surface of the bag. If you are still worried about how to create a thermal bag to your liking. Then you just need to contact us, L'eco will provide you with impressive designs and materials of thermal bags according to your needs.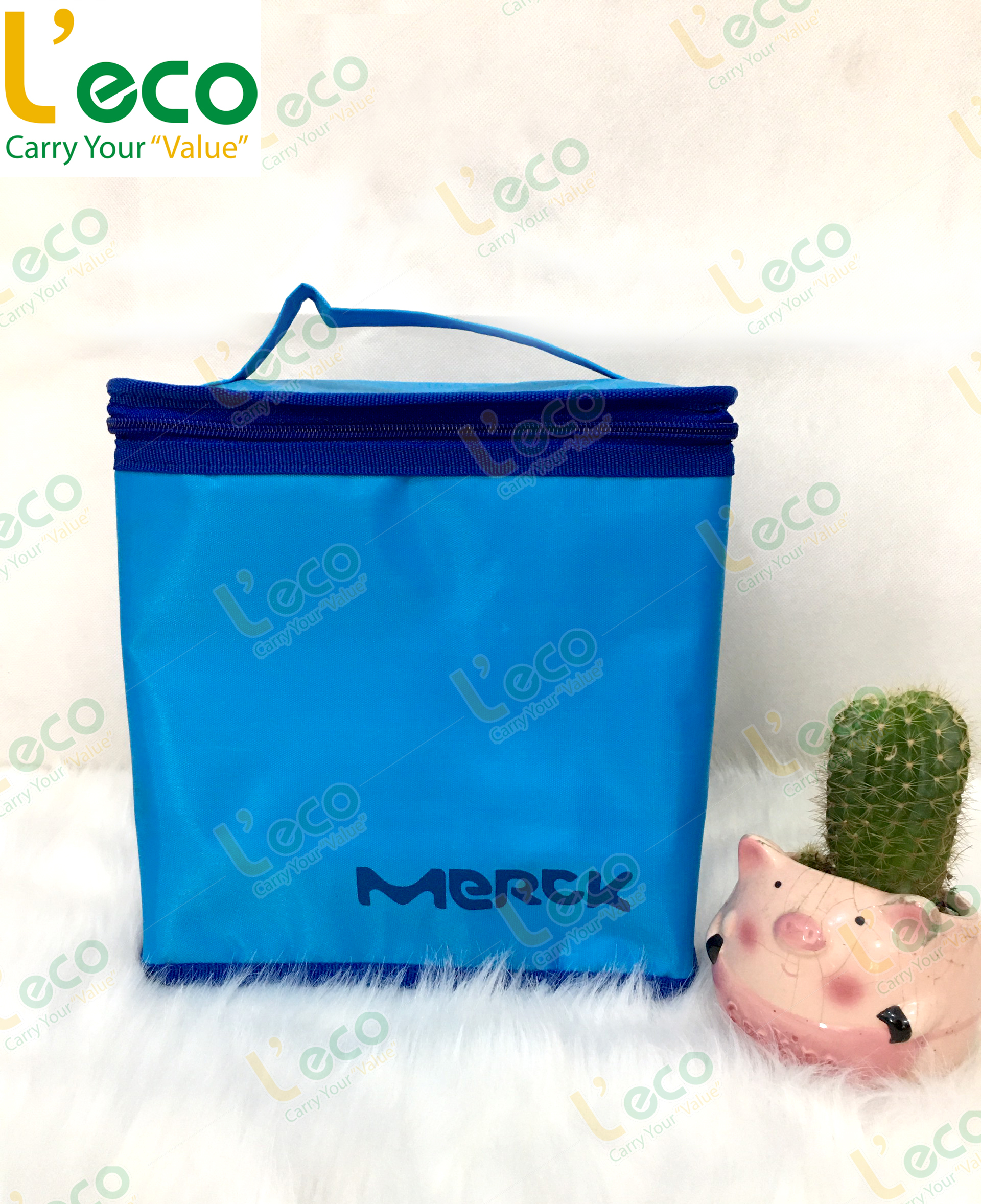 ---
An Van Thanh Trading Production Company Limited – L'eco
Specializing in providing environmentally friendly bags such as non-woven bags, canvas bags (burlap bags), jute bags, polyester bags, gift bags, and thermal bags…
*** See more products at: tuivaimoitruong.com
Address: 70 Nguyen Van Tao, Long Thoi Commune, Nha Be Dist., HCMC
Email: info@leco.com.vn
Website: www.TuiVaiMoiTruong.com
Hotline: 0938.319.886
Learn more at Fanpage: Non-Woven Bags – L'eco