When mesh shopping bags become the new trend
Say goodbye to bulky, heavy, and rough plastic baskets whenever you shop. Enjoy innovation with this unique mesh shopping bag. This innovation will bring lightness, fashion, and comfort to shopping enthusiasts.
So what are shopping mesh bags and how are they used?
Mesh shopping bags are made from a combination of Polyester and PVC fibers. With a typical mesh shape, there are holes so it is very airy. Suitable for places with hot and humid weather conditions. Before being used to make bags, this material was trendy in making bridal costumes, and furniture…
With a large rectangular design and nylon straps. It will give you a lighter, softer feeling. Besides, it can hold more products.
The bag uses thin, soft see-through computer mesh fabric, the surface is also easy to print to help make the bag more convenient for the store. With this material, you can reuse it many times.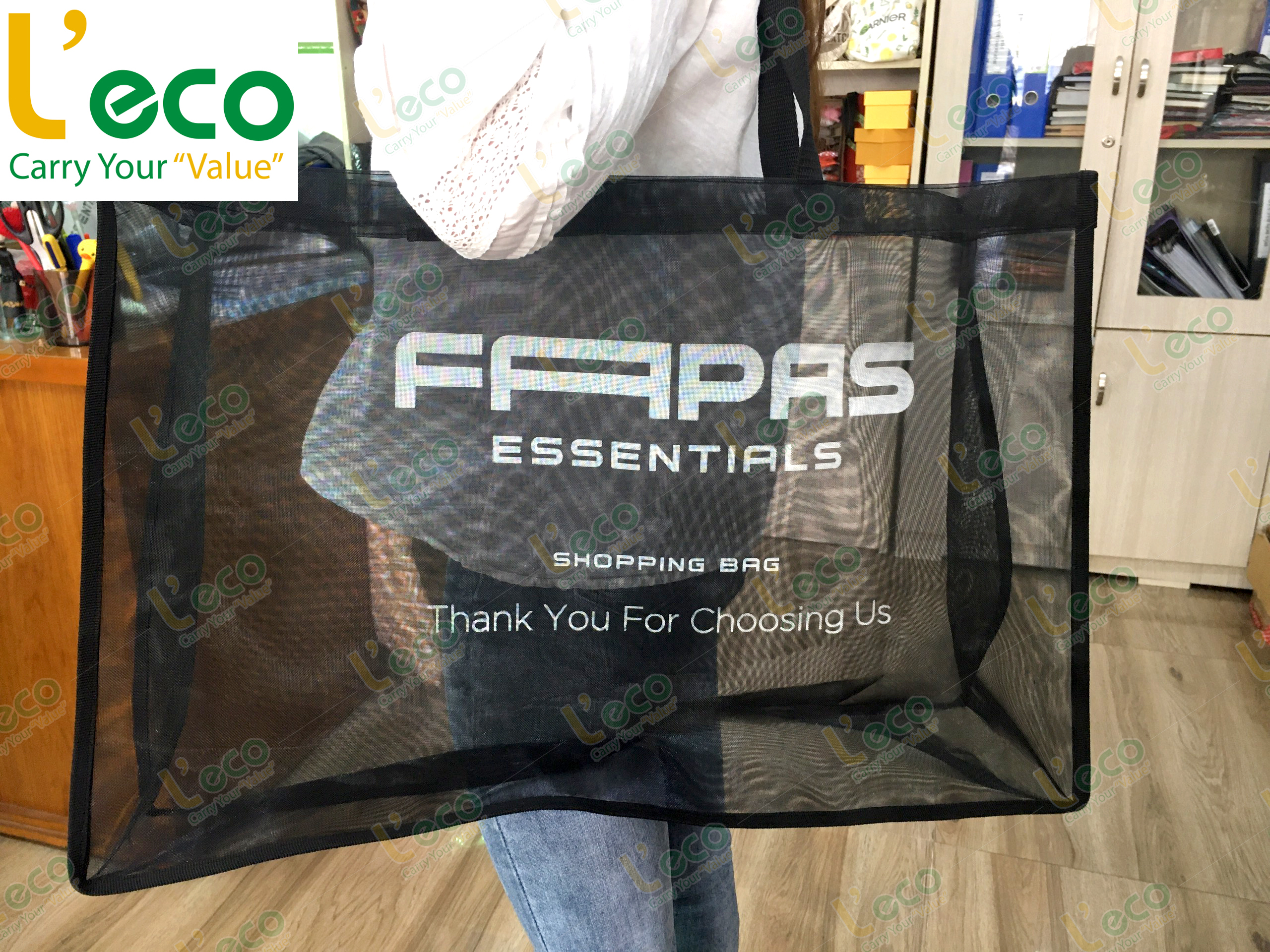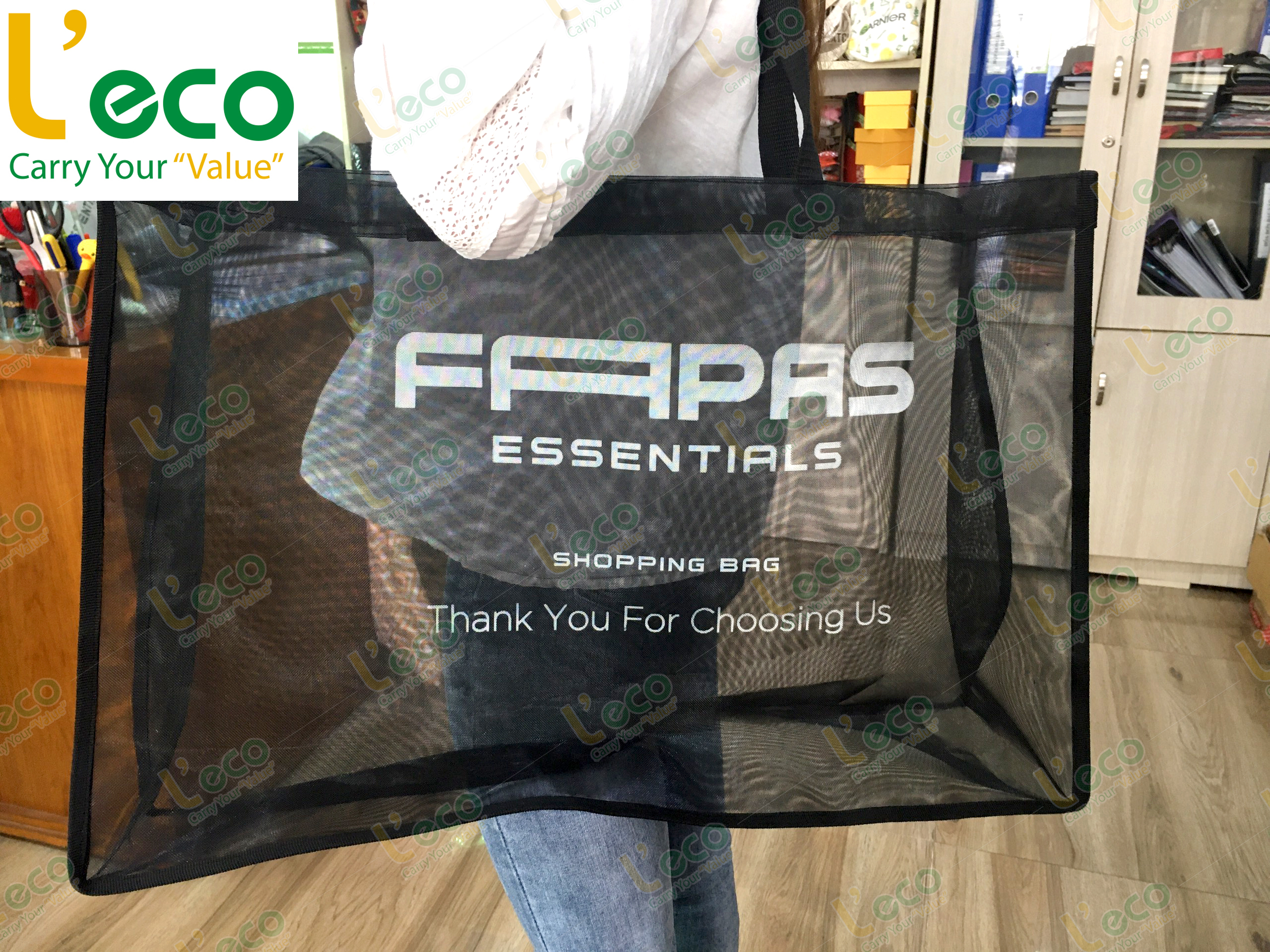 Because of the mesh shape, you can see the items inside the bag. So this mesh bag is used by many stores and fashion shops to make shopping baskets. So this shopping mesh bag has become the hottest today.
Even though the surface is mesh, printing is still easy. So if you want to put your brand printed on the bag, it is also very comfortable. Based on that popularity, many companies and stores use it to make gift bags, carrying bags, and brand promotion bags.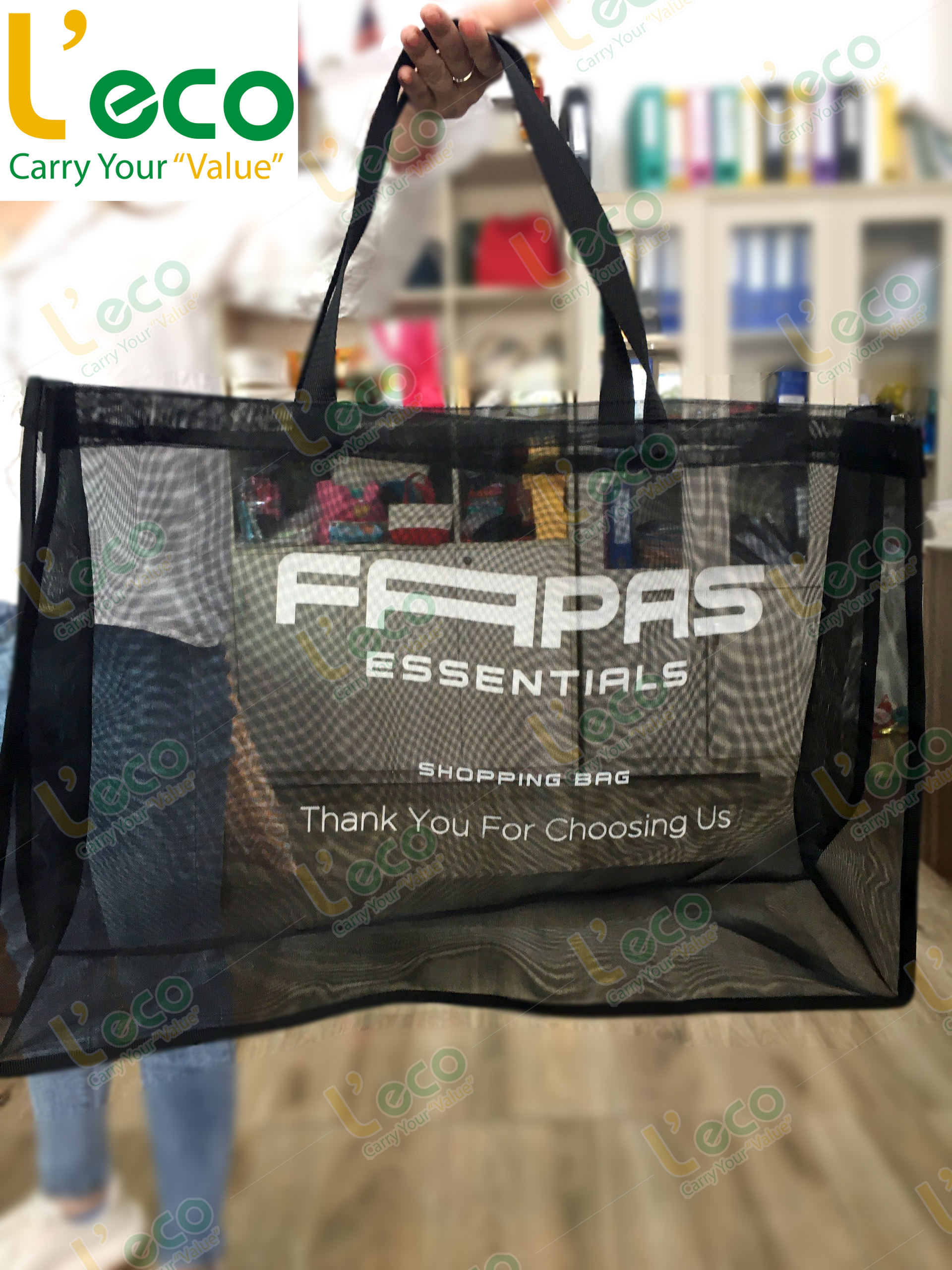 In short, mesh shopping bags will be a very hot and meaningful gift today. Reasonable cost and high applicability have made the bag popular with many customers. Can't miss the opportunity to promote your brand with this bag.
If you have any questions about this bag, please contact us. Via hotline 0938.319.886 or email info@leco.com.vn. We will be happy to receive information from you.
Fapage: NON-WOVEN FABRIC BAG – LECO