WHY NON-WOVEN BAG IS THE SOLUTION TO INCREASE REVENUE FOR YOUR COMPANY.
As far as we know, we often choose to promote our company and products through the media on the internet, television, trade fairs, flyers, etc., but almost only give information to the recipients. one-way. Recipients only know how to receive news and whether or not they remember our company and how long they remember that information, that's what we have to really care about and consider.
Knowing this, we will evaluate whether the current marketing solution is effective. And is there any cost savings?
Below, An Van Thanh company will bring to all companies, large and small, a marketing solution that greatly increases sales because it leaves a good and lasting impression in customers' hearts. This solution is very suitable for the advertising costs of each company.
Non-woven bags (laminated or non-laminated) are very useful products, especially non-woven bags are cheap compared to other products for marketing and are durable, so this is a cost-effective marketing solution. Cost-effective but very effective for all companies large to small. If you want to learn what non-woven bags are, please see our previous article here.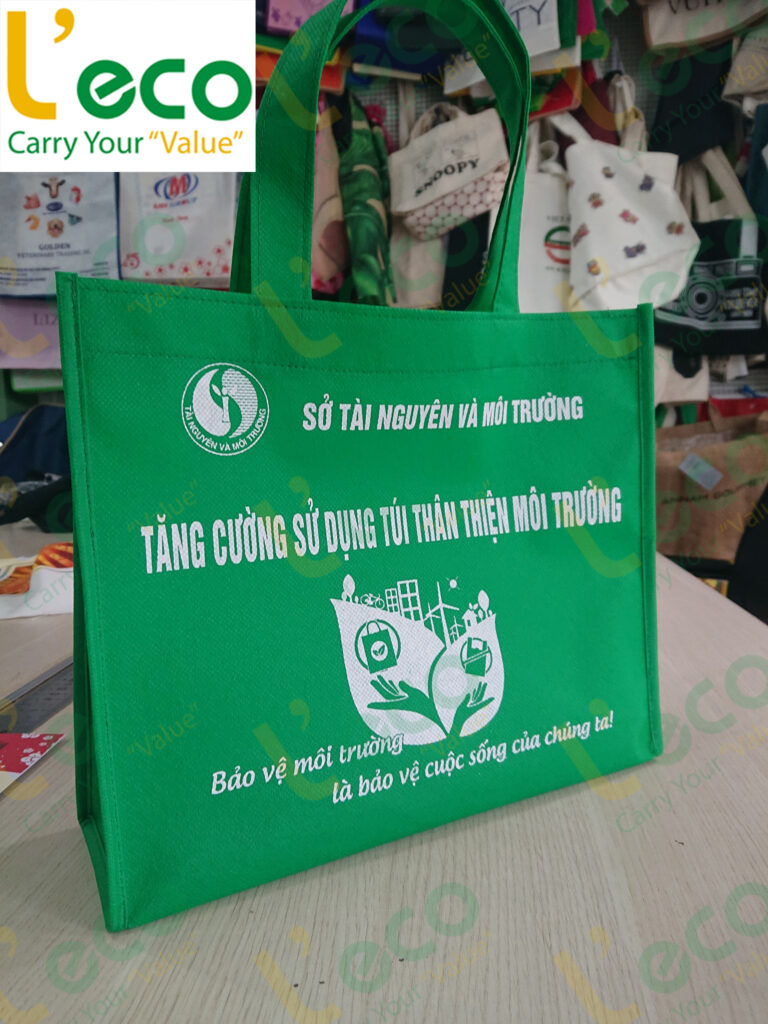 To promote the company you can print on the non-woven bags company information, logo, product, message, or anything you want. Give this bag to the consumer or use it to store your main product. Anyone can use that non-woven bag (with the information you want to promote) when going out, to work, going out, or going to the market..etc especially this bag can be Reusable and washable many times. See how Walmart uses non-woven bags in their marketing campaign (see bag image below).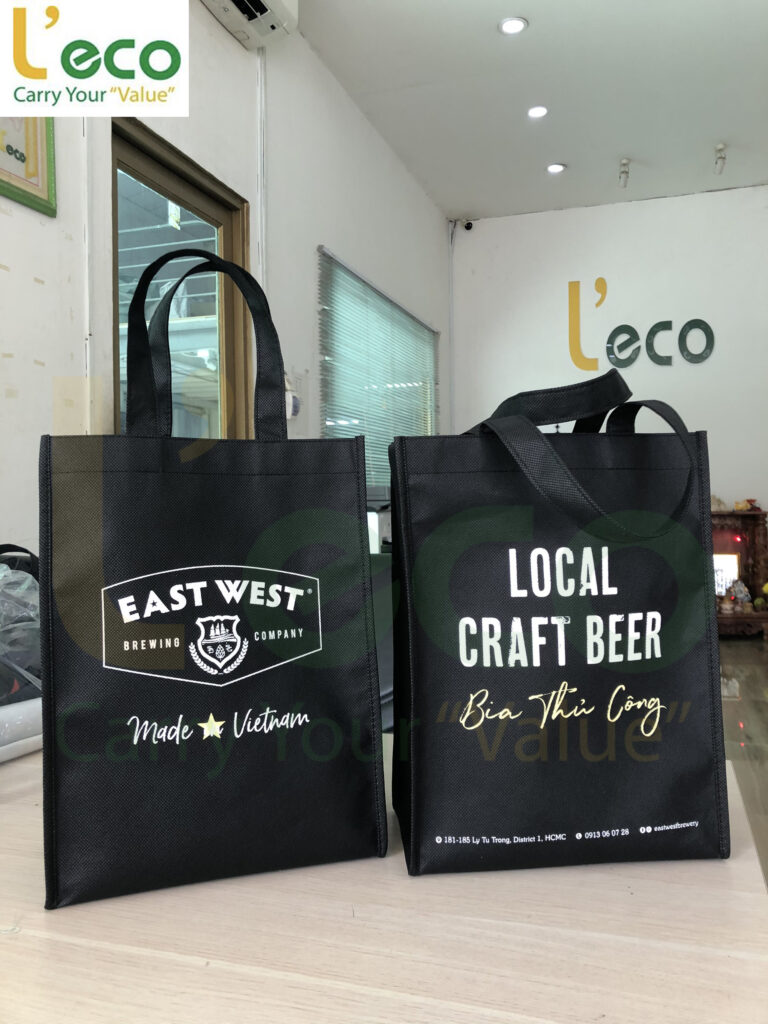 If you design more beautifully on a non-woven bag more, the people who use it will like it and keep it for a long time, they like to carry it when they go out, so there is a chance to attract more people. Therefore, your company has more people to know from just one of these environmental protection bags.
In addition, with this solution, your company will make a huge contribution to environmental protection – this is an issue that the whole world is calling on us to respond to. Your company will be appreciated by partners and friends for protecting the environment.
Why are non-woven bags and PP woven bags called environmental bags because they are self-destructing, so they can protect the environment? Not like the plastic bags we are using. It takes more than 1,000 years to decompose.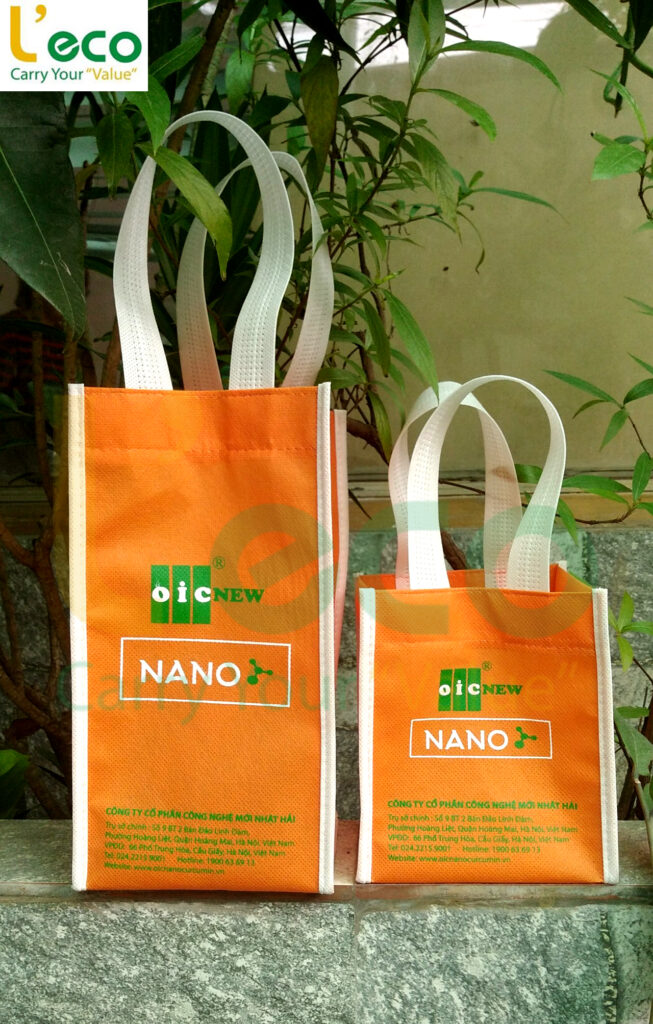 Currently, in the world, some countries are banning the use of plastic bags (PP, PE bags..), and instead, they use non-woven bags. Japan has used it for more than 15 years and in Vietnam, we are starting to use it a lot in promoting companies like Prudential; Nokia; Kotex; Mobile World; fashion shops, clothes, shoes, banks, etc…
We hope to have the opportunity to serve, consult and design to bring you the optimal product at the lowest cost.
In the next article, we give the problem of saving marketing costs like this when choosing environmental cloth bags to promote your company, products, or services.
For any detailed information about this non-woven bag, you can contact us directly. Via hotline 0988647152. Or send detailed information via email info@leco.com.vn. We will provide detailed product information and a quotation for canvas bags.
looking for more information
Subscribe to the channel: https://bit.ly/3PyOw3d to be updated with new information.
Zalo quote consultation: https://zalo.me/0988647152
Refer to more environmental cloth bags via the Website: https://tuivaimoitruong.com.